Yolanda and Kayla Solseng are an American gay couple months ago promised, and for her photo shoot engagement, future brides were inspired by the theme Once Upon A Time, a television series where fairy tales come true.
For the session, both girls performed their favorite princesses, and inadvertently broke stereotypes Disney stories all know. They have won the hearts of more than one network, so you can not miss this "and lived happily ever after" with the most brilliant princesses of the gay community.
It all started with "Once upon a time …"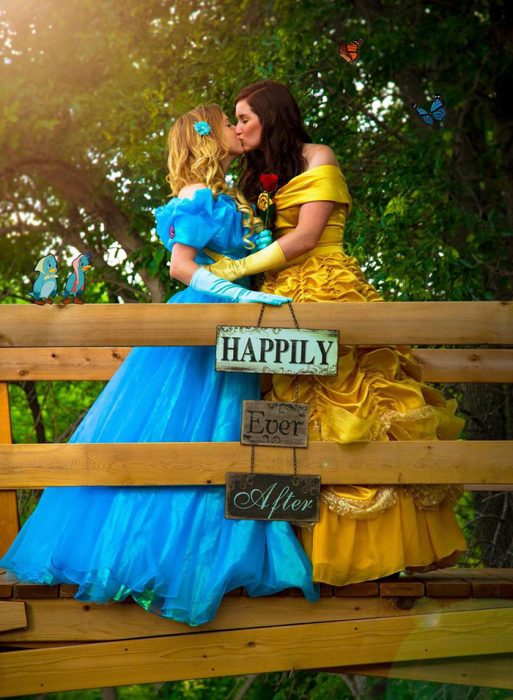 The photo shoot was shared on a Facebook page Have a Gay Day,  (have a gay day), and the album has reached 17,000 likes and 8,000 shared from the day of its publication.
"I am overwhelmed by so much happiness and very grateful to have found my soul mate."

– Yolanda Solseng
Kyla and Yolanda Solseng dreamed of a happy ending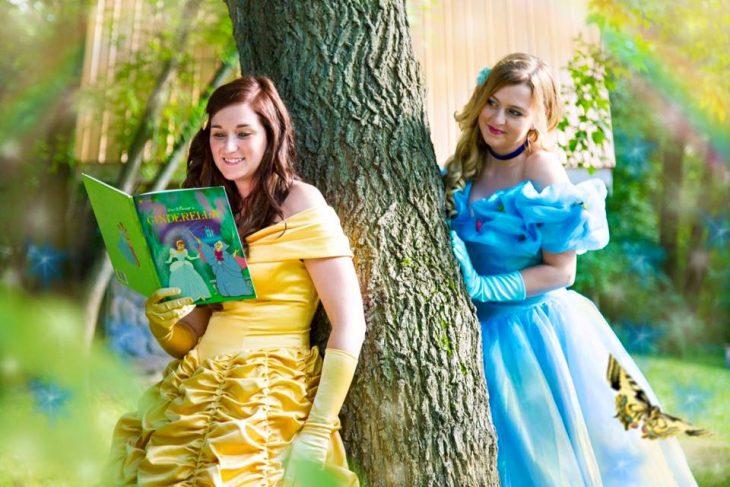 In addition to plans that any couple looking to see realized, Kayla and Yolanda want to bring new generations a message where all kinds of families are valuable:
"Our dream is to write a children's book, where different types of families, such as those with two moms or two dads, adoptive parents and families, etc. are included."

– Kayla Solseng
A happy ending that does not need a prince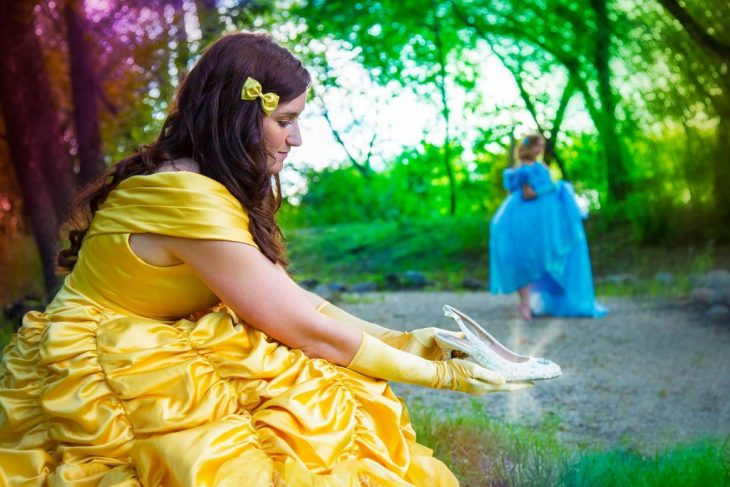 Yolanda dressed like Cinderella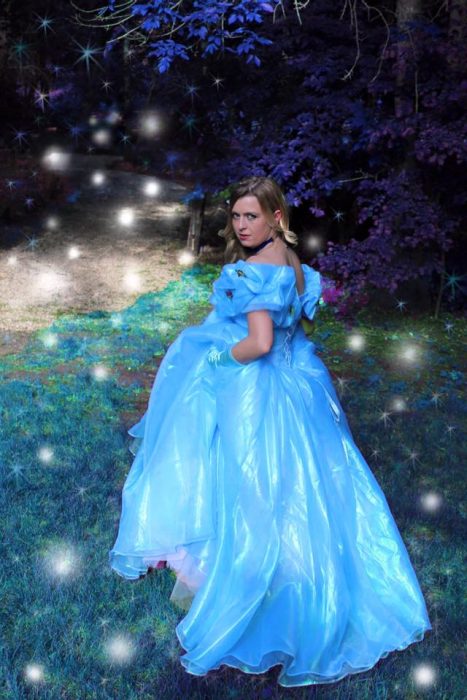 And Kayla played Bella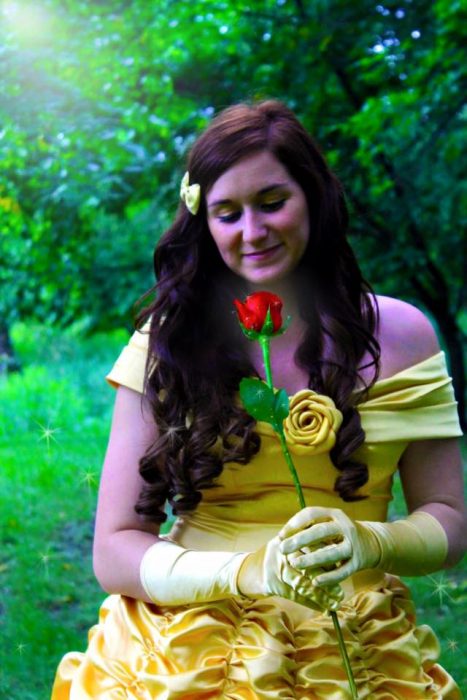 Now is the most adorable gay princesses network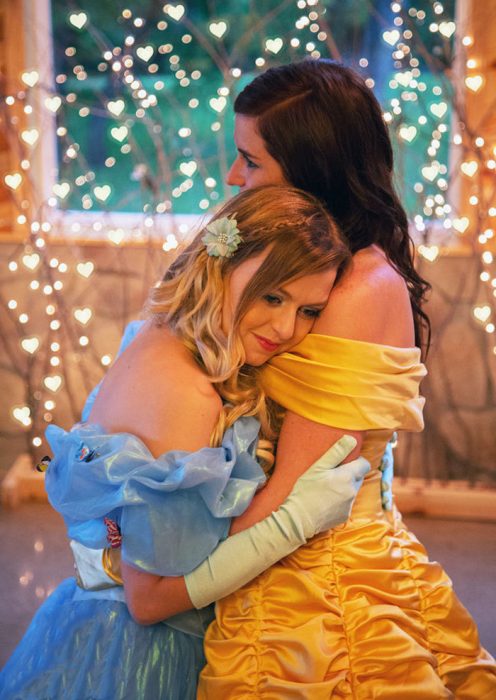 Bella's eyes says it all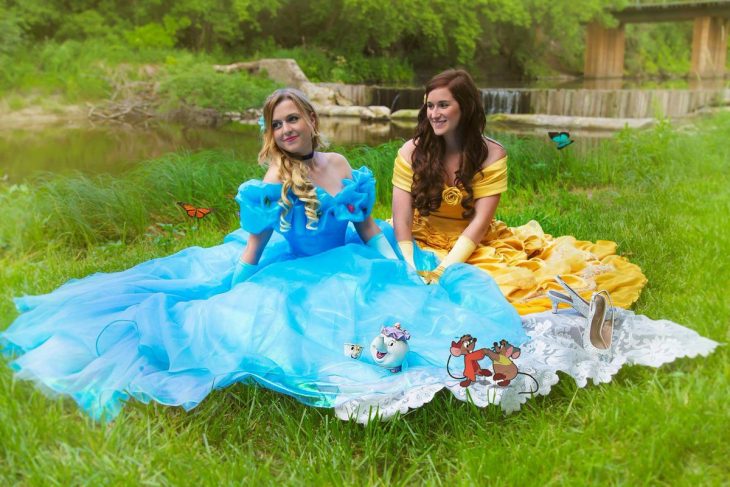 Thus it ended this magical engagement session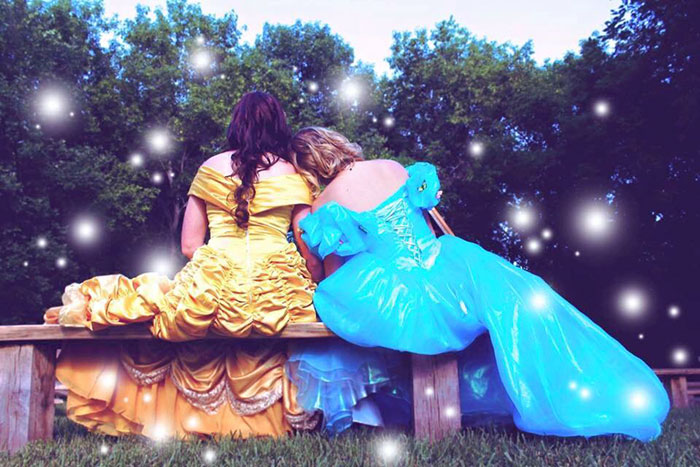 And so he began his "And they lived happily ever after …"