We all know that the need for functional but cute elements is a great need in our lives. For some reason we made the aesthetic priority number one , especially when we decorate our room or when we finally have the chance to have our own space, small. Each of these details express unequivocally part of your personality and that's why lovers of the original, the different and the zany are going to fall in love with this incredible design Bluetooth speaker.
The difference? There just seems to be a cloud, also it behaves like one.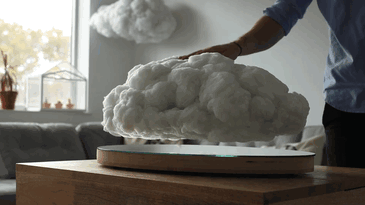 The brain behind this magnificent creation is the designer Richard Clarkson who, in collaboration with specialists levitation Crealev , created this cloud of fibers of white polyester uses magnets to float on a wooden base.
Best of all is that it has LED lights inside that react with the sound of music, which creates the effect of lightning and thunder to the beat of your favorite songs.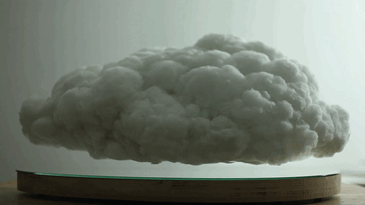 The design has just begun to be marketed for some time and you can order and buy here . Yes, we warn that worth $ 3,360, but if you like a lot, it might be worthwhile.