Over a year ago we told about Mewgaroo sweatshirts , the strange result of combining sweatshirts, cats and kangaroos, but it is certainly one of the most adorable clothes you might have in your power, especially if you have pets. However, those pockets were somewhat small, so now they returned with twice the space.
The Japanese company creator of Mewgaroo or pet kangaroo sweatshirt, now big news.
Because they have created a new model of their sweatshirts that comes with a larger pocket and extra space.
The modification probably for pets that are more plump, as not all fit in a small pocket.
So now the original pockets six liters, will be replaced by twelve liters.
Ideal for those fat cats are so adorable.
Well, and obviously for any type of pet that can fit in a pocket or want to charge like a kangaroo.
Whether in navy or gray, you can get your own direct sweatshirt from Japan to be happy with your pet.
Each has an approximate value of $ 90, not including shipping costs from China and you can findhere .
Why do not we heard this before ?.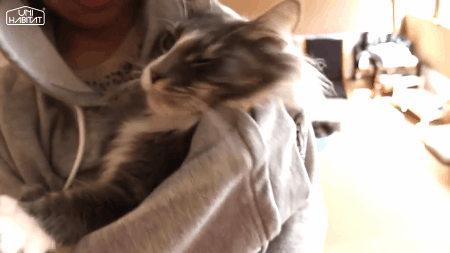 God, just imagine what that must feel warm these animals my card begins to shiver.