A series of digitally altered photographs show some of the world's most iconic in its construction process monuments.
The images, which sit next to the original photographs in black and white, are part of a new book of 300 pictures called  The Time Machine paper  , which is a collaboration between the  retronaut  website founder Wolfgang Wild Jordan Lloyd and  Dynamichrome .
Each image has been restored and rendered in color Jordan Lloyd after being investigated and color proven historical authenticity, with the goal of making the viewer feel you are watching a modern photography.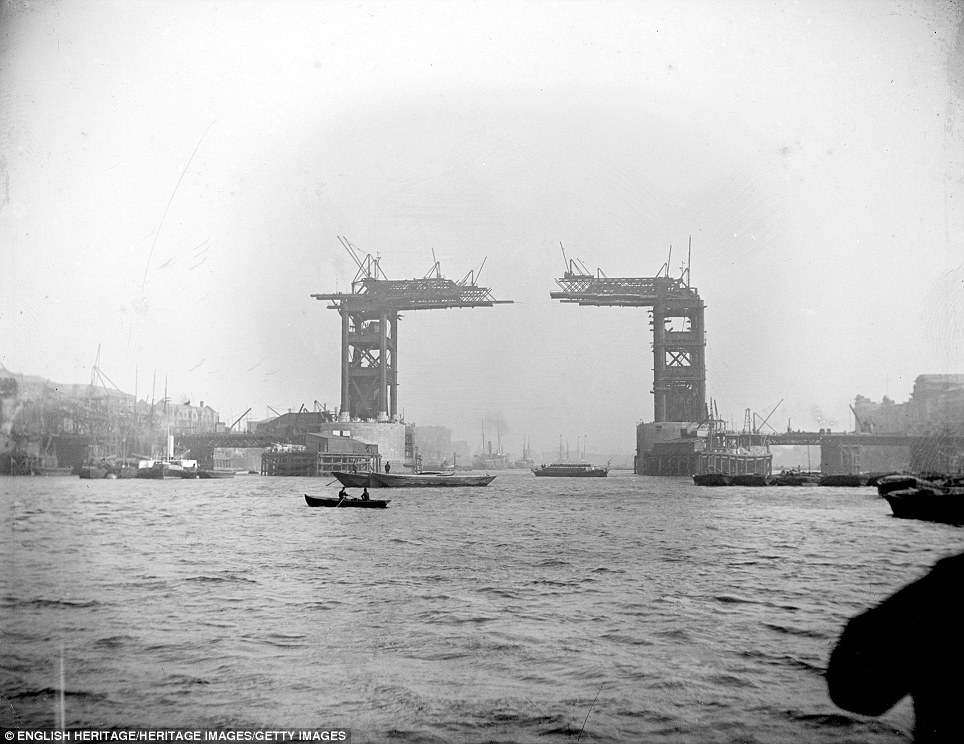 ---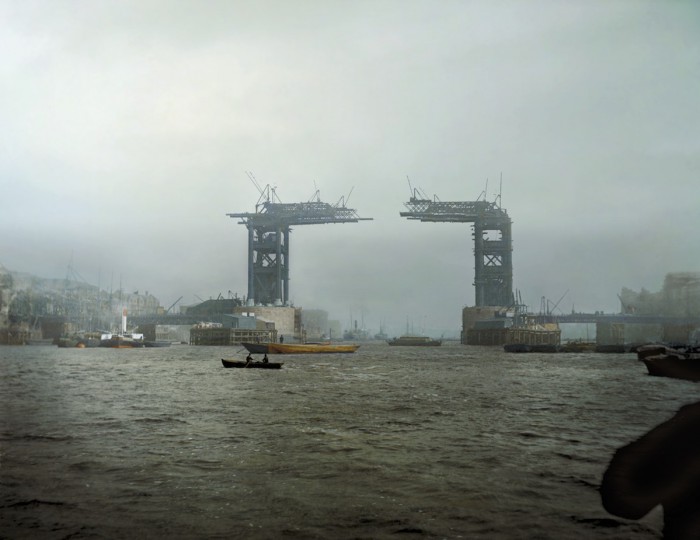 Tower Bridge began in 1881 and opened in 1894, with the designs of Sir Horace Jones. It was designed so that the central section could be raised to allow the passage of ships to and from the docks busy London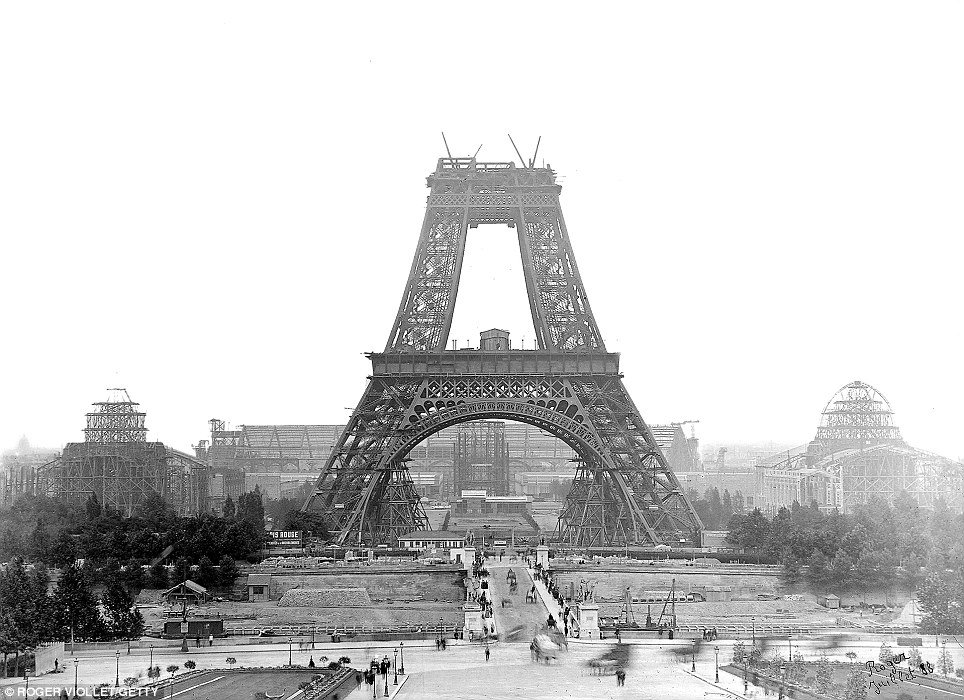 ---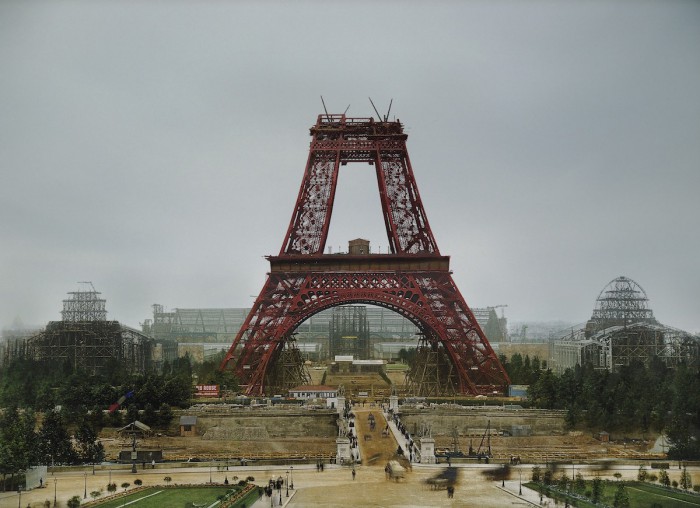 The main attraction: Eiffel Tower, the name of the engineer Gustave Eiffel, whose company designed and built the tower in 1889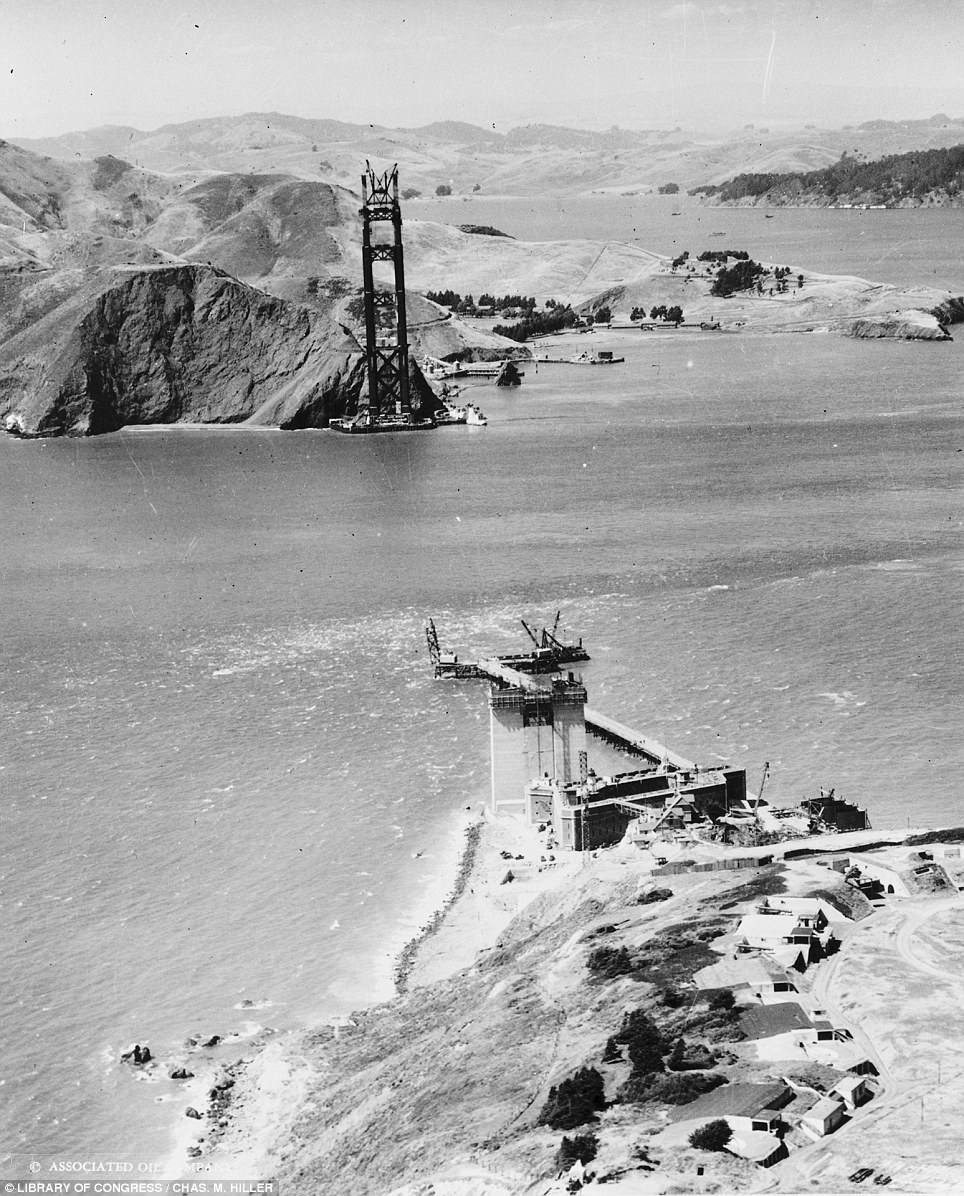 ---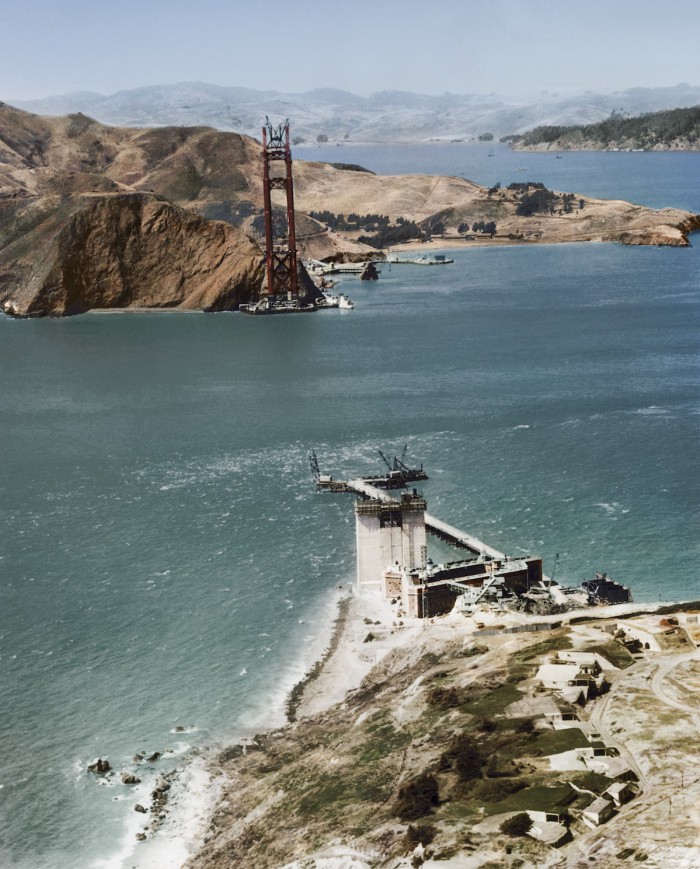 Icon California: An image of the Golden Gate Bridge under construction in San Francisco in 1934.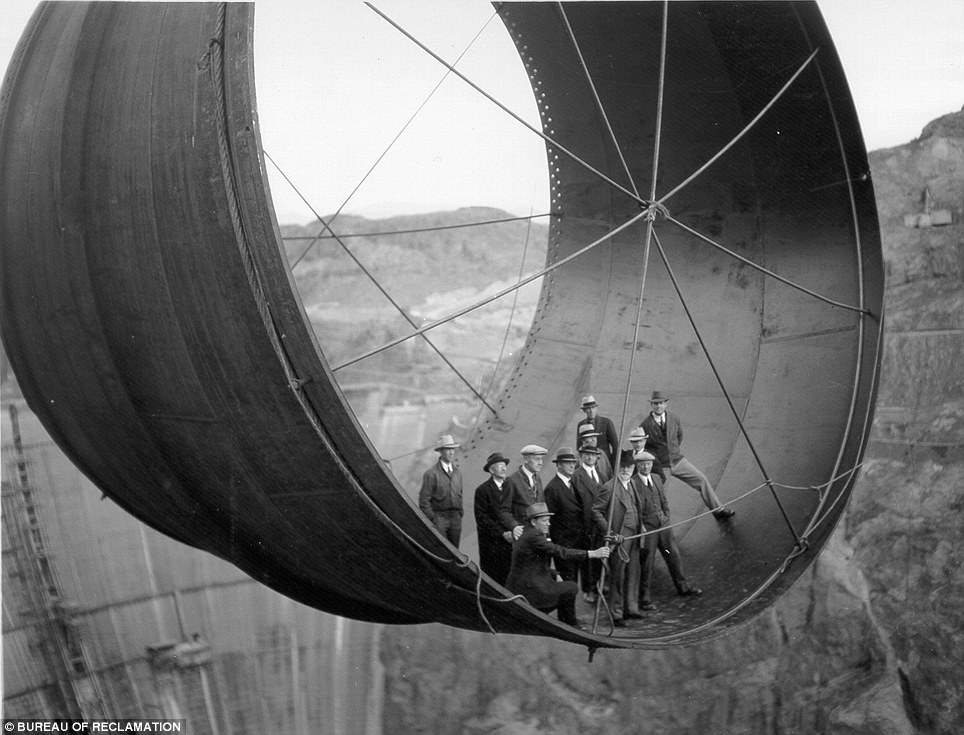 ---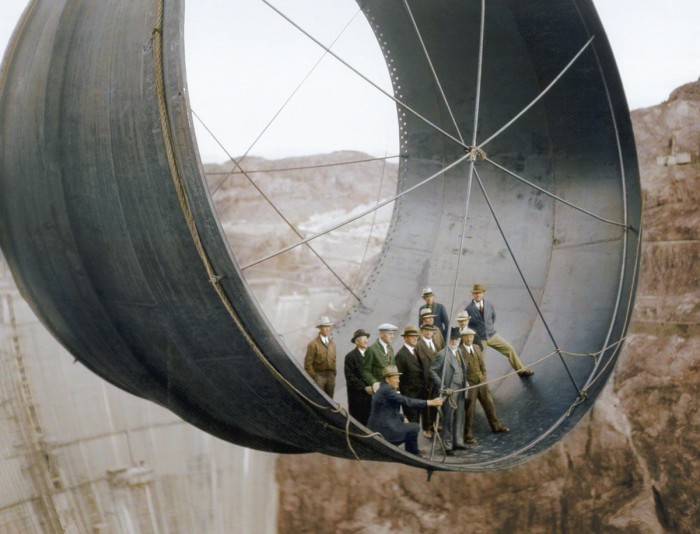 Officials sit on one of the pipes of the Hoover Dam Arizona in 1935, before it was built.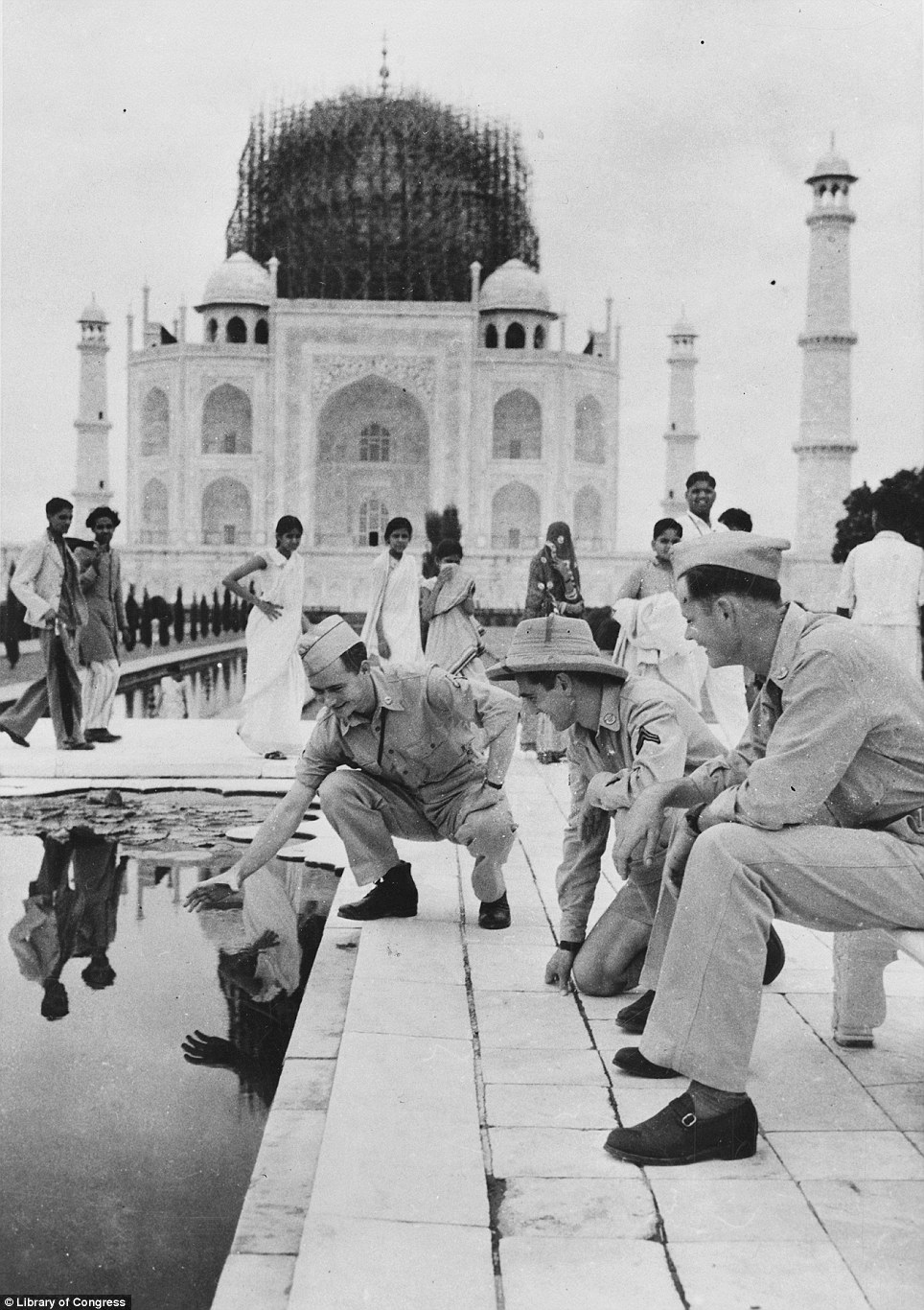 ---
This picture was taken in 1942 during the restoration of the Taj Mahal in Agra, India, as a soldier tries to grab a goldfish pond.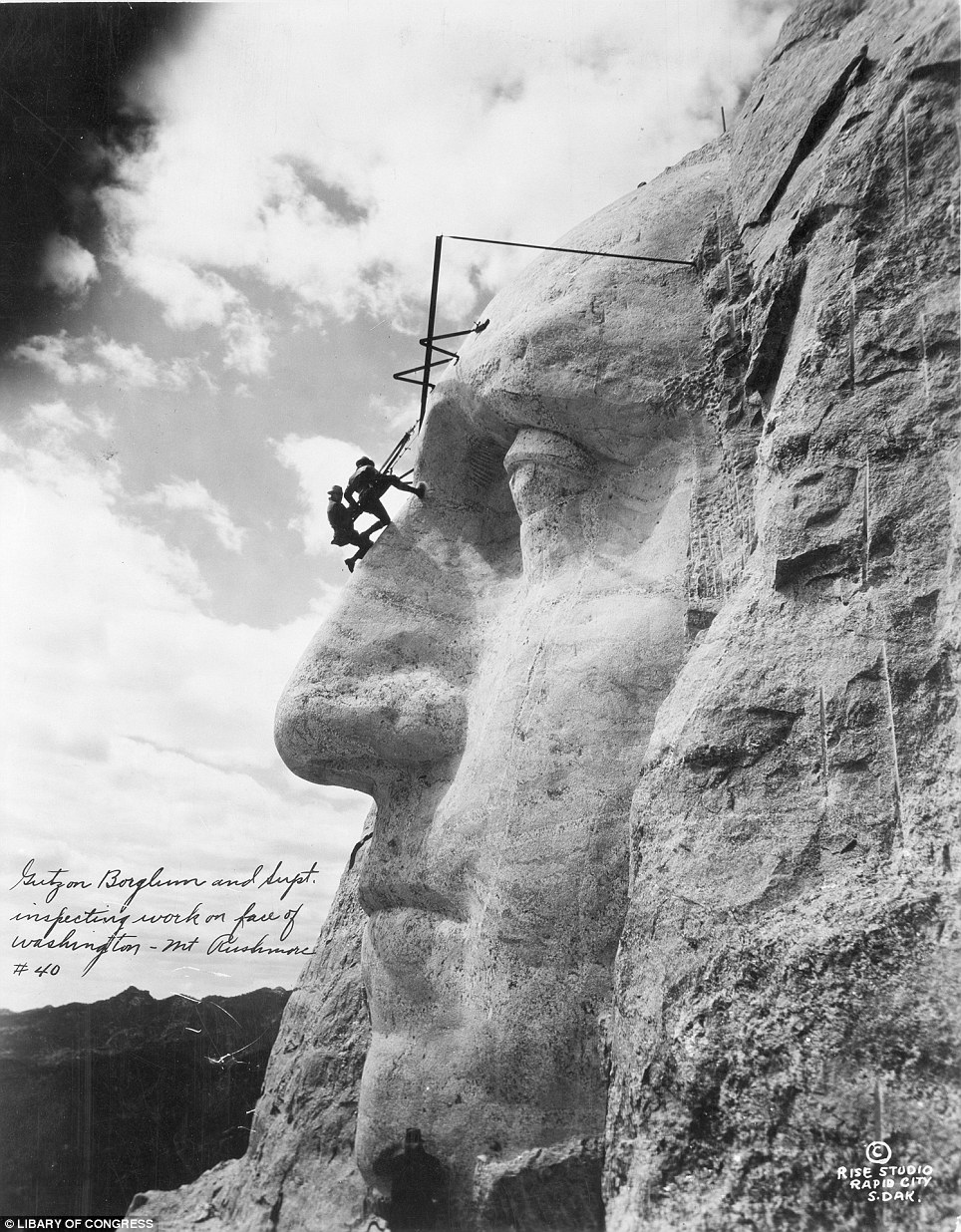 ---
Two men inspect the work in the face of Washington, Mount Rushmore, South Dakota, onMay 31, 1932.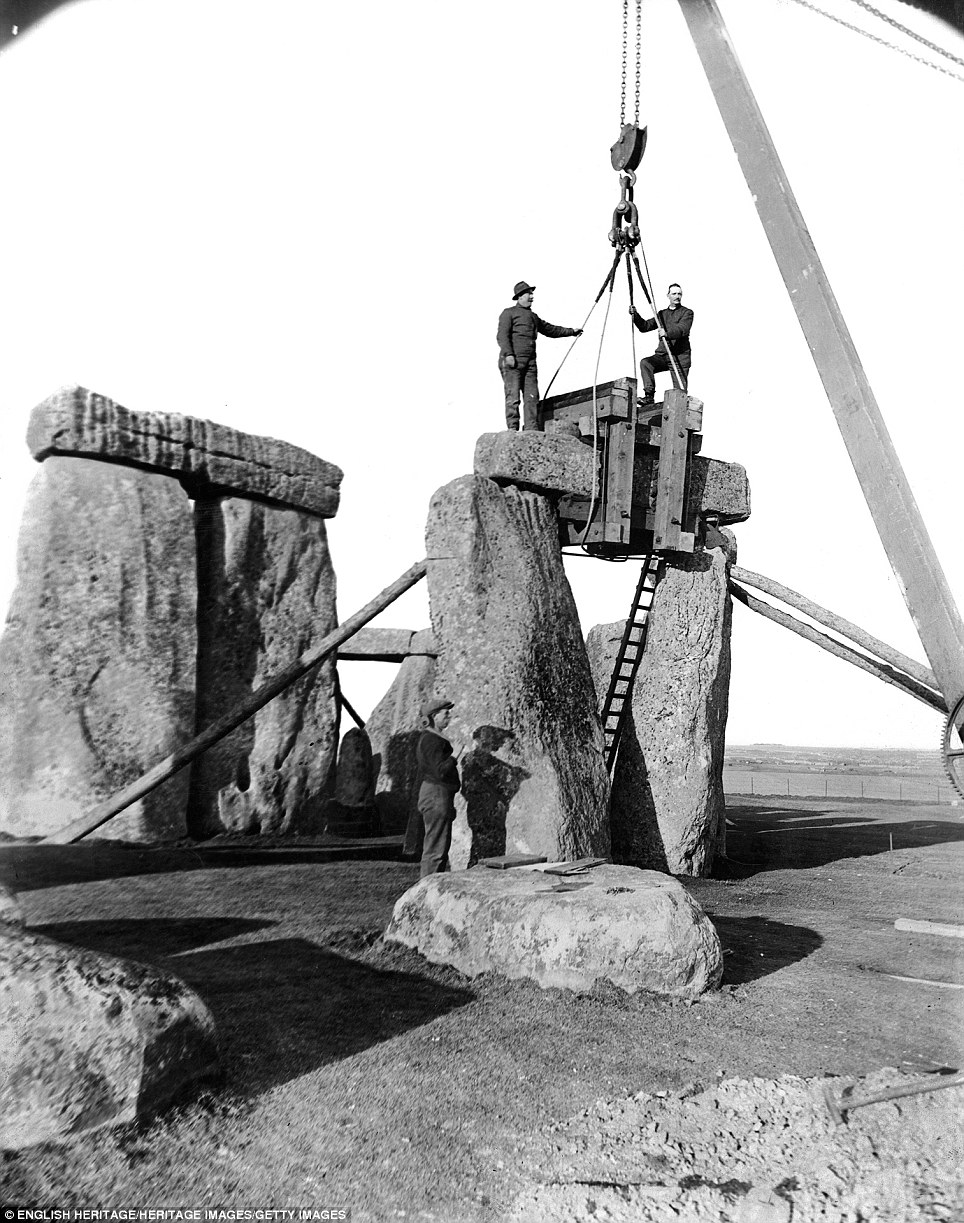 ---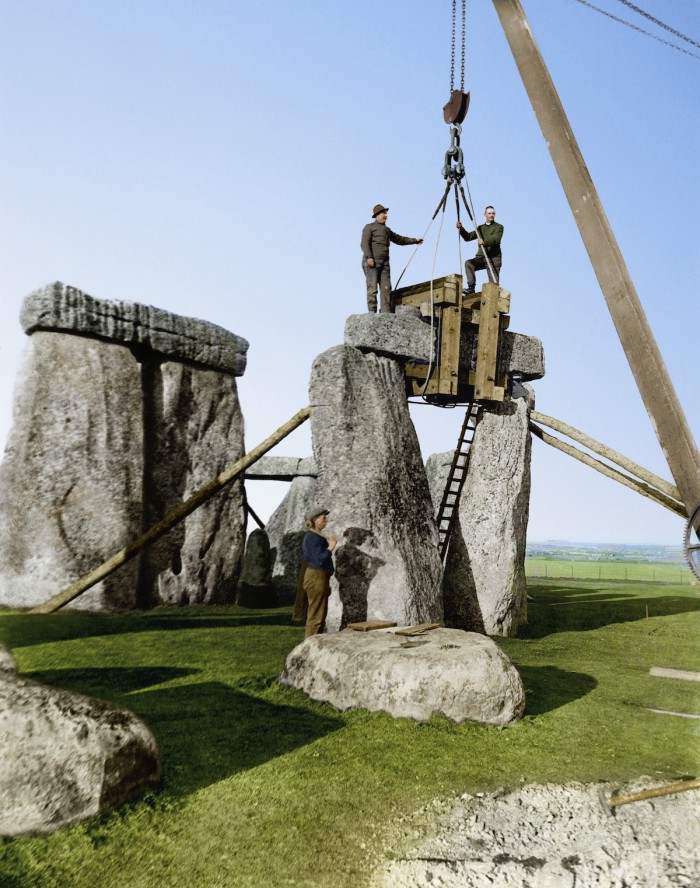 A view of a trilithon being re-erected during renovations of Stone Henge in 1919 and 1920.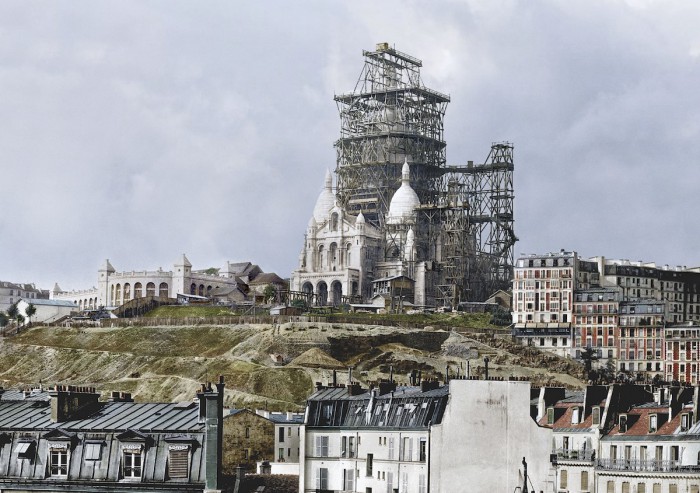 Scaffold around the bell tower of the Basilica of Sacre Coeur in Paris in 1880. This temple was commissioned by the National Assembly in 1873 to pay homage to the French fallen during the Franco-Prussian War, but was completed until the end of World War I in 1919.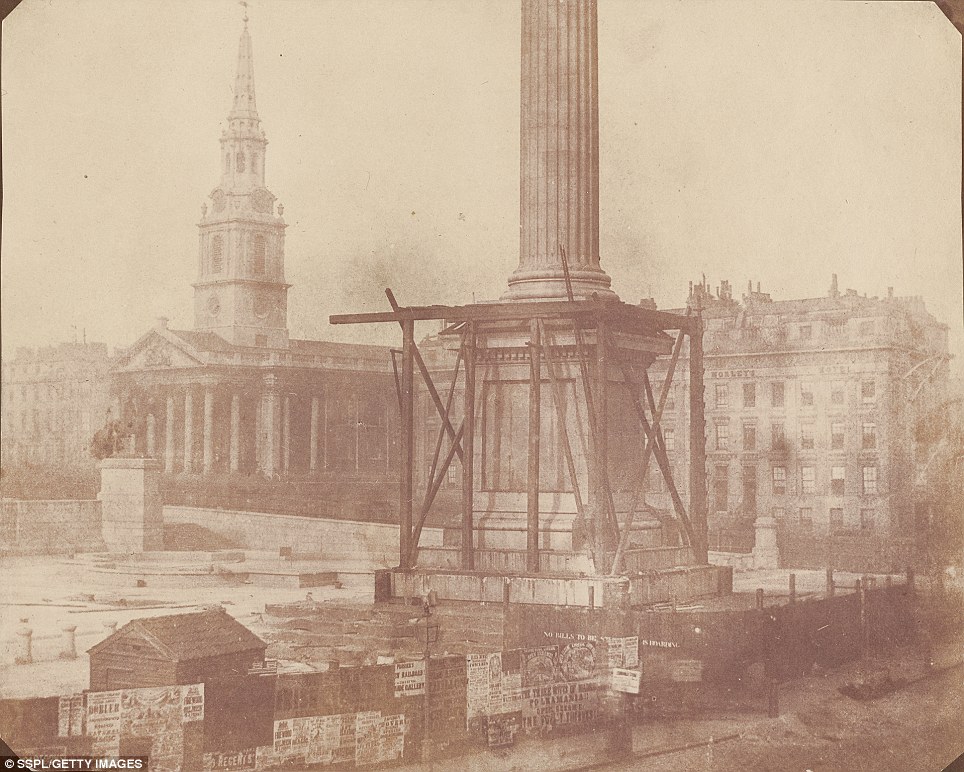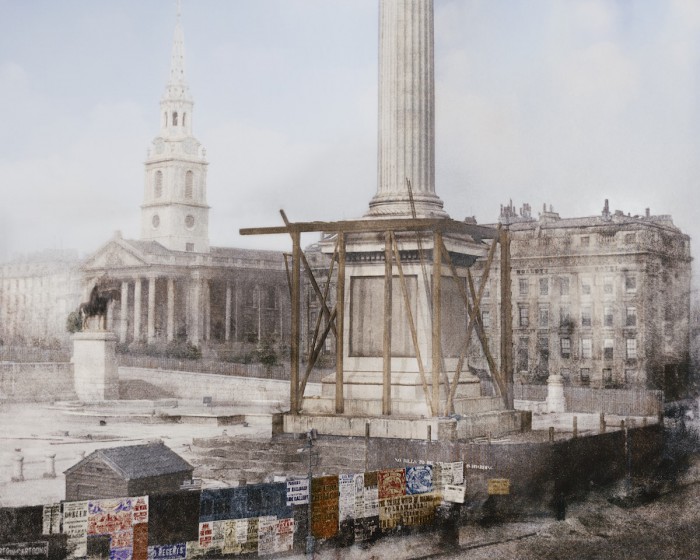 Nelson's Column in Trafalgar Square under construction, central London, in 1844.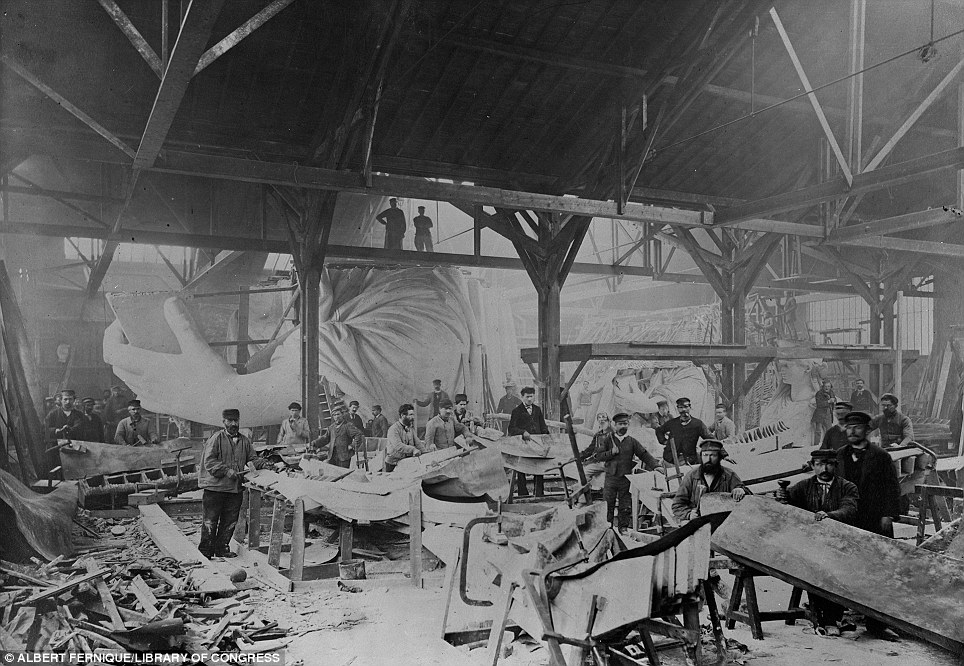 ---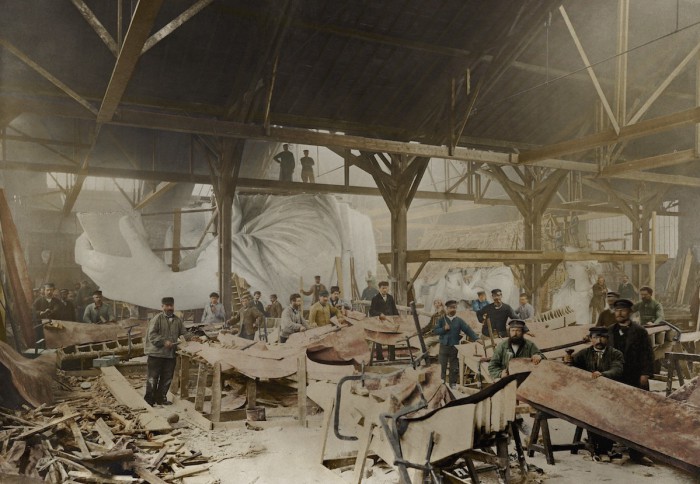 French to build the Statue of Liberty in a workshop in Paris in1882, with a visible arm on the background workers.