Hello loves! How are you?
My name is Gabrieli Brizola, I'm from Brazil and from today begin to collaborate with my girls waiting Eslamoda poderles give ideas to be motivated to use different outfits for different occasions. From weddings, to casual to hang out with your friends.
I tell them that I am a faithful follower of the "feminine and delicate" styles, those who make love a lot … And that's why I want to start this series of posts teaching one of my new favorite dresses.
This beautiful dress is characterized by a beautiful pattern of lines and neutral tones that add a special charm to the garment.
Something that many fear is wear dresses with horizontal lines by the myth that may be larger than they are. But just like I want to prove that this is true at all …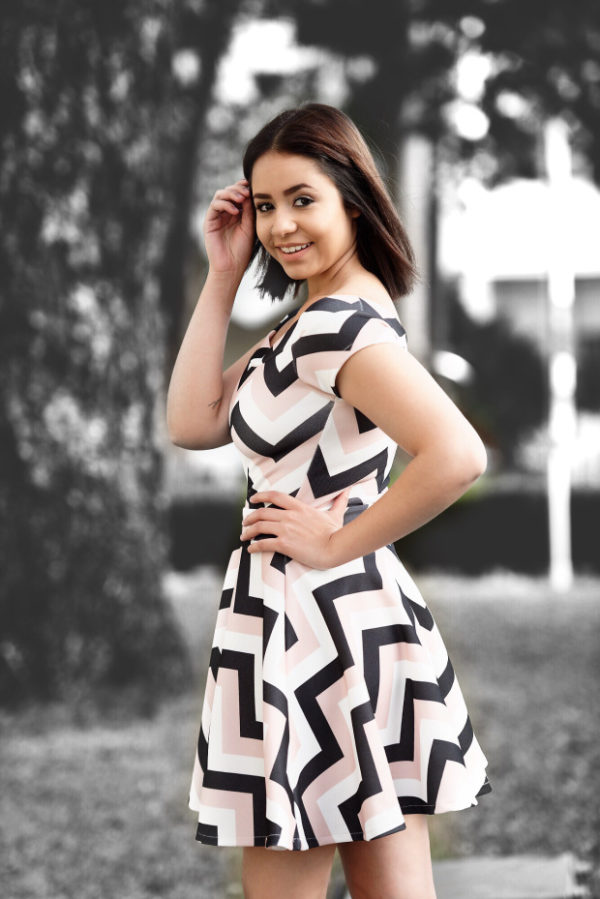 For example, I have a broad back, but to my taste and look for these lines do not influence me anything different, no less, just as I really am.
Another thing I loved this dress is bare both the front and the back. This makes you have the option of using an accessory or not. Both options are perfect.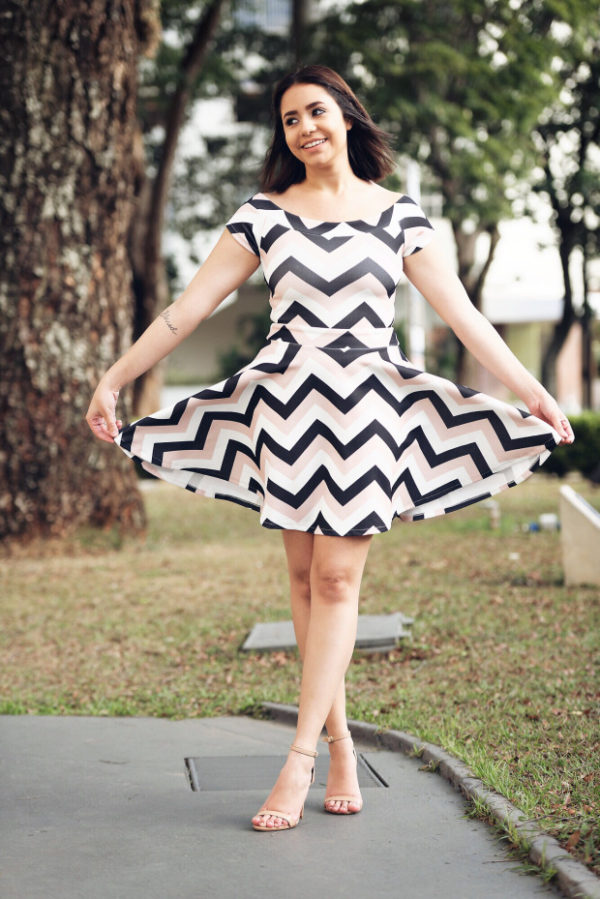 When I think wear this dress?
That's the best thing I can use it on special occasions such as engagement parties, weddings by civil or even a date with my boyfriend. The only thing I would do is put a jacket denim top to create a balance and so the look will become a cute casual style.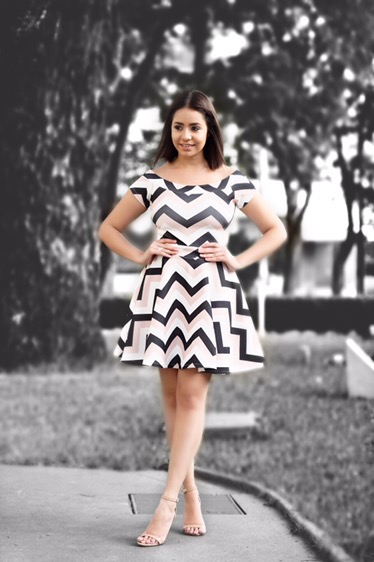 I hope you liked my dress and my ideas.
I promise to be with you very often sharing more tips.
Contact
Personal Blog: BlogDaGabi.com
Facebook: Blog da Gabi
Twitter: @blogdagabi_
Kisses kisses and more kisses!