Ricky Martin was interviewed in a segment of the u.s. program Good Morning America and during the talk we touched the topic of homosexuality and the challenge of self-acceptance. The singer was honest and said that, for example, would have no problem if their children begin their sexual life in the LGBT community.
The response of the singer generated controversy, and hours after the transmission of your statements went viral; now the Internet debate your stance, while he has not given a comment to the outrage of some fans to "promote" homosexuality in your family.
[embedded content]
For those who are on the outside and struggle against your identity, you should know that all will be well. Just be yourself and ámanse themselves.

Look, I'll put it like this: I don't know yet, my children are too young, but of course, I would like them to be gay. Because it is something special, the way I see things now, I have nothing to hide.

Now I see colors, I see the rainbow. It is strange, but you understand why the symbol is a rainbow and is that it is too real, everything is tangible and makes you feel a stronger person.
The number of followers on Twitter took advantage of the statements to open the discussion, perhaps because for decades the society has created a taboo with respect to the adopted children of gay couples.
I read somewhere that Ricky Martin would like their children to be homo , parents, hetero they would like their children to be hetero , in both cases it is a matter of preferences of parents toward their children. Now what's right is to not introduce them to anything and love them as they come.

— Corpa Roberts (@TheCorpis) June 13, 2018
In an interview made in 2010 for the program Here and now of the channel to Univision, Ricky Martin confessed that the worst of his life had been lying to himself when it adopted attitudes homofobicas to fit in with others:
There was a moment where I made a mockery of people like me. I believe that I have let myself be seduced by homophobia and at the moment they were teasing and I also I laughed… I sat and said: "what a hypocrite you are", but I wanted you to see me as heterosexual.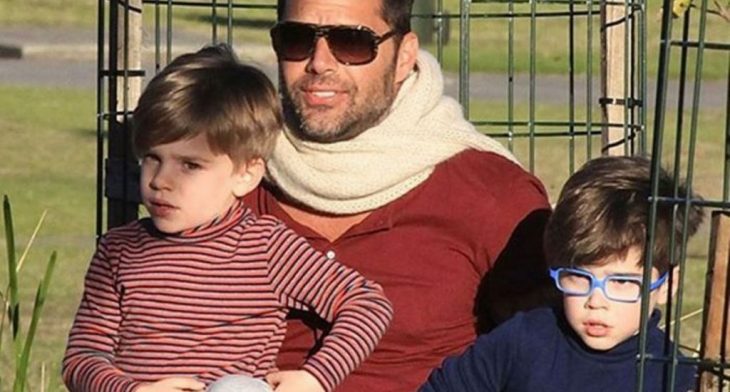 In 2017 a research conducted by the University of Kentucky and published by the Association of Psychologists American (APA) revealed that the environment psiólogico of children adopted by gay couples, in general, was positive.
It was concluded that the sexual orientation of the parents showed no problems for the behavior of the children, always and when there is a familial stability, that is to say, as it is among heterosexual couples.