Within a week of the amazing gothic wedding of Kat Von D and Leafar Seyer, the famous tattoo went from the excitement of newly married, and with six months of pregnancy, to generate controversy in the networks by declaring a person antivacunas. His posture opened a debate on the subject and were impressed with hundreds of followers of the artist.
The movement antivacunas acquired every day new members, who -for the modern medicine – represent a "danger" of universal health care. Those who do not believe in vaccines opt for a life without chemicals or with naturopathic medicine, but it is a decision that can have serious repercussions, since they could be spreading diseases that decades ago were considered to be extinct, in addition to putting in risk the life and health of the infants to whom they denied the application.
Due to the delicacy of the topic, a mother faced with a strong story that makes us reflect on the responsibility of parents in the culture of the vaccination.
I want to have a natural birth and drug-free in my home, in the water, with a midwife and a doula, in addition I intend to raise my child as a vegan and no shots.

From the minute I knew I was pregnant I realized that my life would be bombarded by unsolicited advice; some good, others not so much, but at the end of the day it's requested.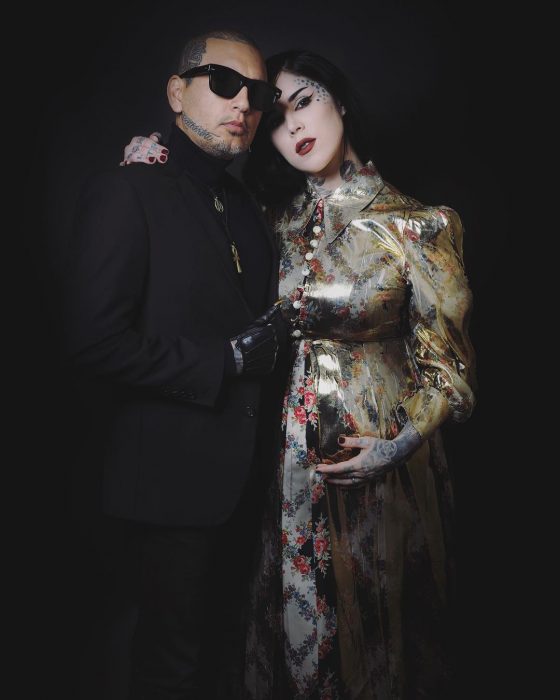 So your negative comments do not influence my choices. This is my body. This is our son, and this is our pregnancy. But the most important thing is that I already know what it feels like to make life decisions that are not equal to those of the rest.

Feel free to follow me in everything that interests me, such as tattoos, lip (without animal cruelty), animal rights, sobriety, feminism, the ridiculousness of life gothic gardens and black flowers, cats and my lovely husband. And if not, you can give a click on the button "stop following".
A mother replied to Kat with the story of his son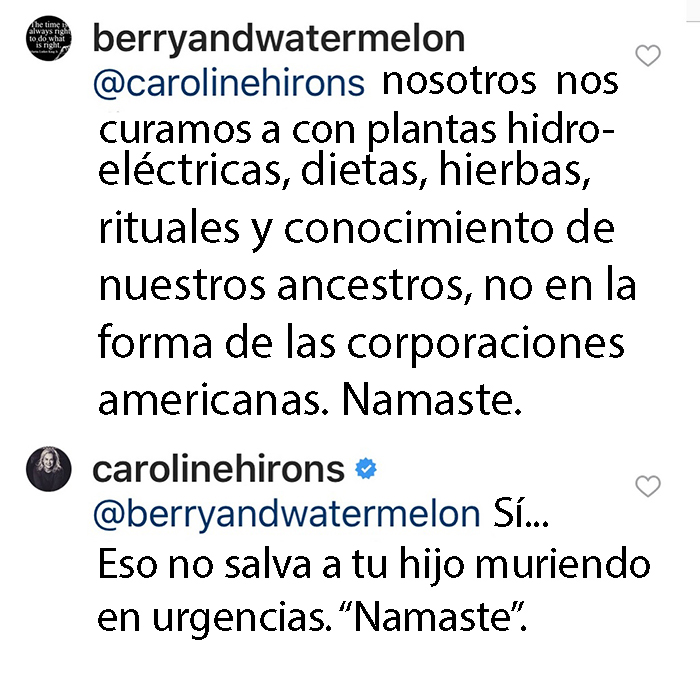 Last summer our son was taken to the emergency room in a convoy of two ambulances and four paramedics, with a high fever and hallucinating. My son could not even open the eyes and see each other, he felt that his body was shutting down.

Worked 15 minutes in the ambulance until they decided to take him to the hospital and at the time that was what was put in quarantine and intensive care. Four intravenous therapy for two days and a week in complete darkness because he couldn't stand the migraine that his condition caused him, not even with morphine.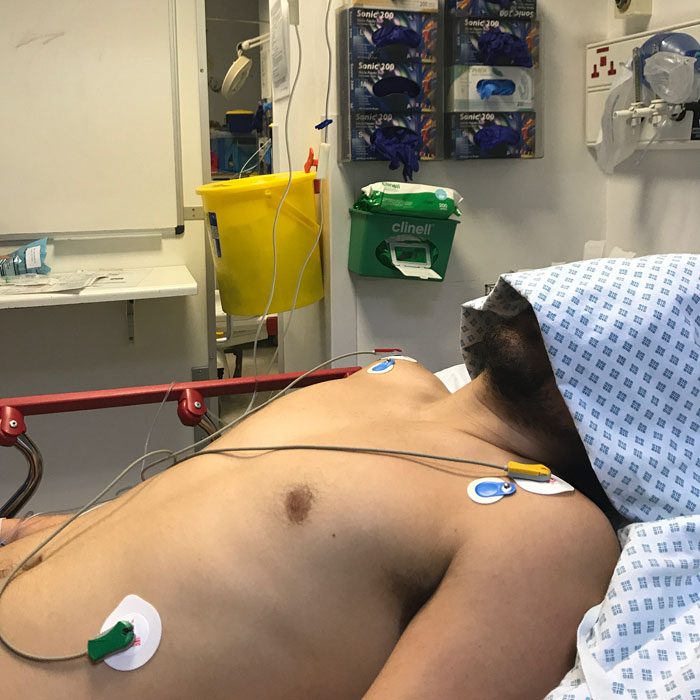 It took him a week to bring the fever down, even with the best of modern medicine to which he had access. When this happened, my child was an adult of 23 years, with a healthy weight and a football player, who lost nearly a quarter of its weight, but with the intensive intervention medical managed to get out and today he is alive, today is our hero.

He would not be here if it wasn't for the medicine. Now imagine that my child was a baby or someone with a weak immune system. When I see people like Kat Von D using their platforms to promote the upbringing of your child without vaccines, I would like to look around, or to my son. I would like to understand the reality of the viral diseases.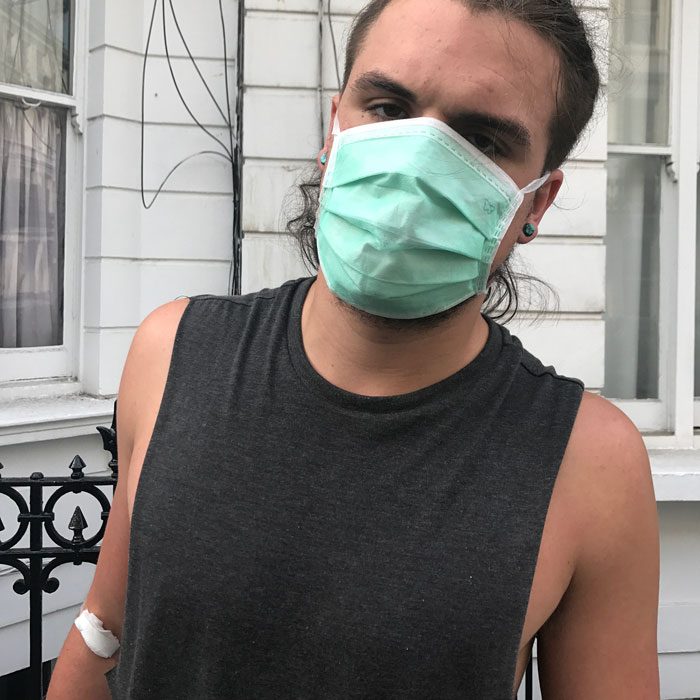 You have an unbelievable arrogance to perceive the vaccine as an "option". These diseases were almost extinct, but now are back thanks to the fact that some people think they know more than the scientists, physicists and specialists in modern science.

Vaccine your children or keep them away from mine. You have become the person that the rest of us are trying to protect.
Some fans are disappointed of your posture
The other day I read the plagueo Kat Von D about how he was criticized for making choices different from the majority, among them is his plan not to give vaccines to your child that is unborn. And…I dropped a idols…

— Anto (@AntoOtta) June 9, 2018
Kat Von D announces on instagram that he has decided to "raise her baby without vaccinations." As if it was a choice more ethical with the world.

In truth, what people who suddenly comes out with such bullshits was so before, or your circumstances vital affect their cognitive ability?

— The Hermit (@Kildames) June 8, 2018
Okay, so one that does not return to purchase anything from Kat Von D. I refuse to give money to anti-vaccine and people who put in danger the health of others. #cancelled

— Arikel (@sicksaddaria) June 8, 2018
Although some fans defended the position of the tattoo, in its most there was a response against them and more support for the comments of Caroline Hirons, the mother of the boy who was in the emergency room.
Before the controversy, the tattoo artist keeps silence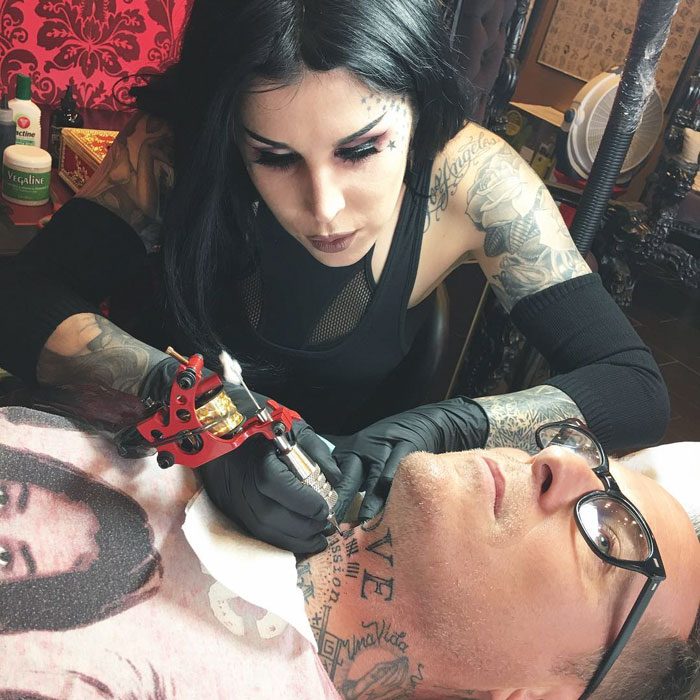 After the controversial publication, Kat Von D has not declared about it and it even gives the impression that the subject was closed for her, as later he just shared images of their work and celebrating the gay and lesbian pride month. Meanwhile, the debate in the networks continues, and many users called a boycott to their cosmetics brand.