Most of the moms normal accustomed to receiving something cute for the Mothers Day, as a family meal, and let themselves be pampered by their children. But the matriarch of the empire Kardashian, Kris Jenner, is the exception… she launched an entire collection of cosmetics with the brand of your daughter!
The line Kris Collection, presented on the Day of the Mothers in the united States, has received good reviews from bloggers and beauty that suggest that this could be the best collection in the brand Kylie Cosmetics. Maybe it is for their fun marketing!
Kris Jenner hacked Kylie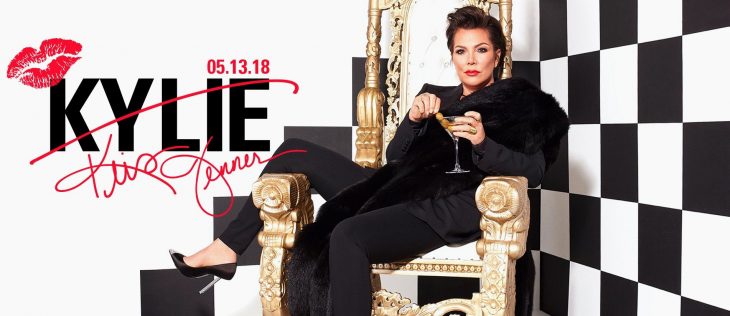 Kris is characterised by its dry sense of humor, so from April began the campaign of Kris Collection with a fun marketing concept in which hacekaba the account of Kylie Cosmetics and adueñaba of the brand. To be the manager and head of the family, a lot of people fell in the game; however, all of this was to give publicity to the new release.
The names of the products take their phrases more silly and funny
The collection includes a set of illuminators and flushes with a mirror, and in its packaging carries the famous quote from Kris: "you're doing very well, sweetheart".
The palette includes the colors which distinguish the working mom, and they were baptized with the best phrases of Kris: "I love myself", "vodka tonic", "the revenge is cursed", "I'm looking at you", among others.
The design of the front jokes with the 10 %

To be the manager of her daughters, gets the 10 percent commission for each job of the Kardashian-Jenner, and is so controversial her role as a mother-agent that to Kris I thought it was funny to joke around with that percentage and add it on your sunglasses… A true genius!
These are the 10 lipsticks
On the set of lipstick, Kris includes: three gloss, four lipstick velvet and a lip matte. The colors range from nude to a deep red and also have fun names like "this is it", "too blessed" and "middle finger".
"You're doing amazing, baby,"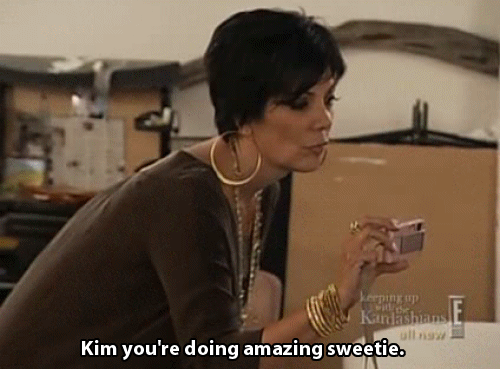 Would you buy the collection of the mom Kardashian or you stay with the style of Kylie?