Were threatened to desist from their protest, but they knew that it was the last chance to raise the voice.
To make visible the problem of sexual harassment at the university level, students at the Tec de Monterrey, in Mexico, they went up to the podium to receive their professional title with posters that read the phrase "you are Not alone".
His graduation he became a cry for help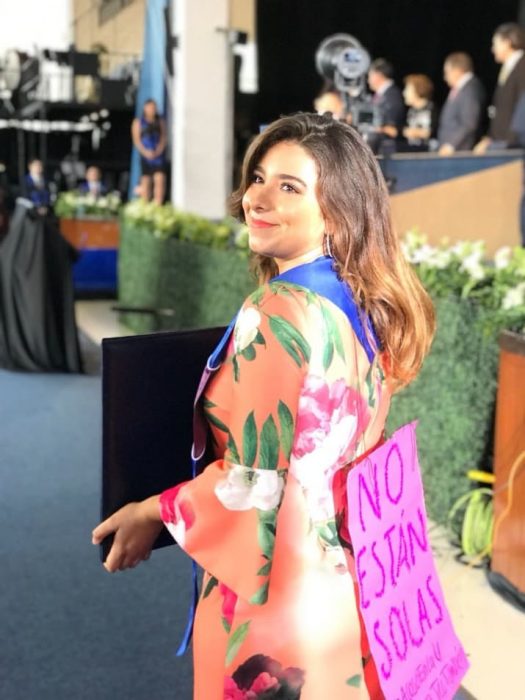 Friday, may 25, in Monterrey, held the graduation of Claudia Angelica Maldonado, Political Science; Nicole Velazquez, Journalism; Pauline Garrido, International Relations, and Anabel Molina, a graduate of Law.
Before the start of the ceremony, the four students agreed to take stock in your back with messages of protest against the sexual harassment.
In the 42nd minute, the teachers censored to the exits
The official forwarding of the event was interrupted in the 42nd minute, just when Angelica went to the stage for their diploma; cleared his name and, in exchange, showed pictures of the public. The school authorities had tried to convince her and her friend that they did not make the protest.
There was the invitation to all to not do it. We were invited to 'reflect' on the implications of doing this in a ceremony as important where there are authorities and parents, but that was the point: stop pretending that all was well and that we graduábamos, when we are witnesses that it is full of aggressors.

Angie.
Retaliation for raising the voice did not wait
The four girls thought that it would not have come out in the official video was retaliation by the school for having protested.
The support enter women is on the rise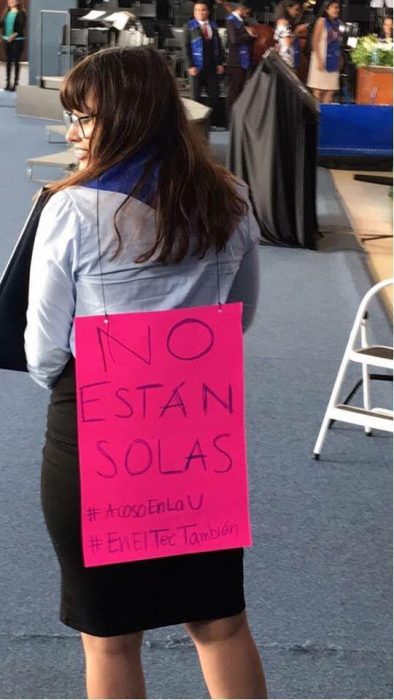 On the banners also read the hashtag #AcosoEnLaU, which is a movement of university students, that have reported cases of sexual harassment in the universities.
The fight is just beginning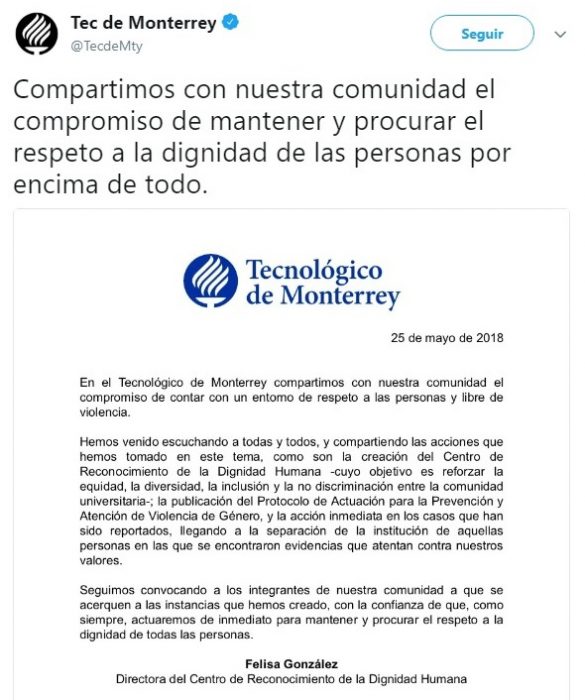 In response to the protest during graduation, the institution tweeted a press release in which it said that listening to victims of harassment and implements the protocol of harassment that was created after the complaint of several students, recognizing that this problem exists in their classrooms, and that in one way or another, must be eradicated.