Since the end of the saga that brought him to fame, Harry Potter is the name of the character that inevitably will pursue the actor Daniel Radcliffe. It is impossible not to look in his face "boy who survived", regardless of the years that pass. But although his performance will always be remembered, Daniel has shown that he is an actor multifácetico that does not allow to be cast in the role that marked him.
Proof of this is that it seems that it is a new character in the career of the british actor, who will have action and comedy in the story of his new film, Guns Akimbo, where Radcliffe looks frantic and disoriented, in robe and slippers of a lion, and holding two weapons (we need to see that film ALREADY).
Twitter could not resist the temptation, and the jokes of Harry Potter went viral while the tweeters imagined the best situations for this strange scene of Daniel Radcliffe.
1. I know that might surprise some but…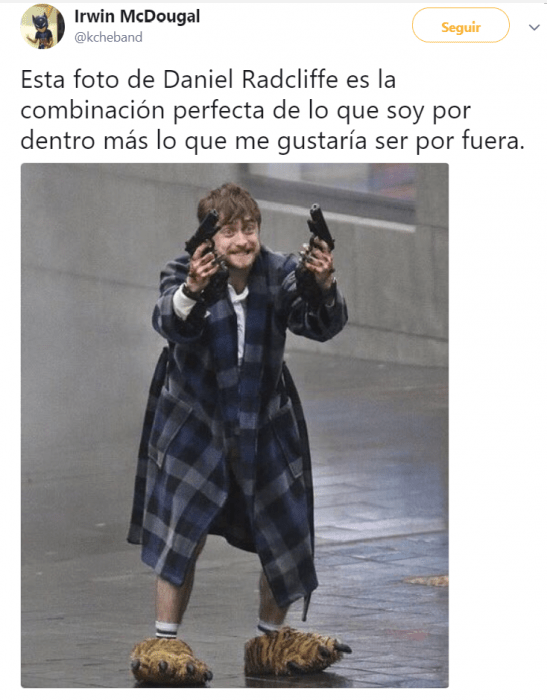 2. Especially coming out of college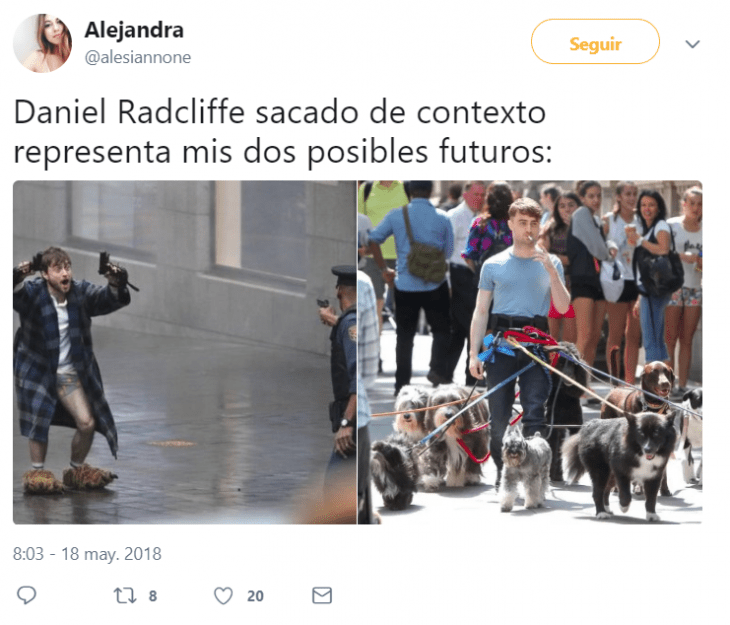 3. ¡¡¡Young Potter!!!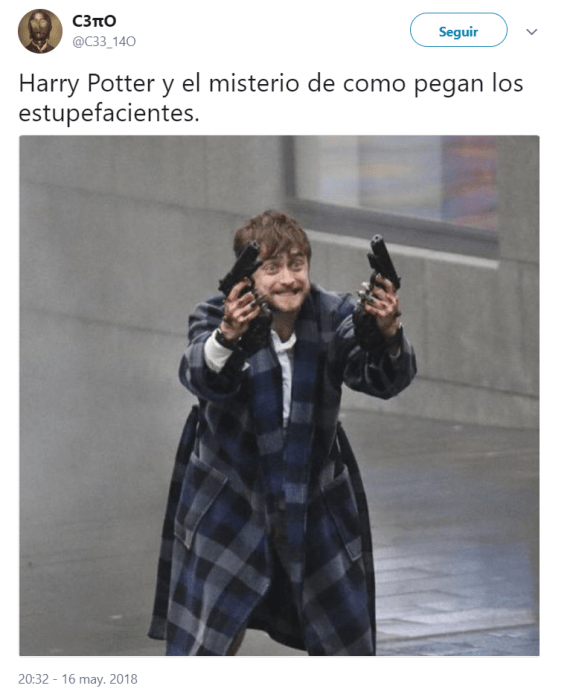 4. Other versions unpublished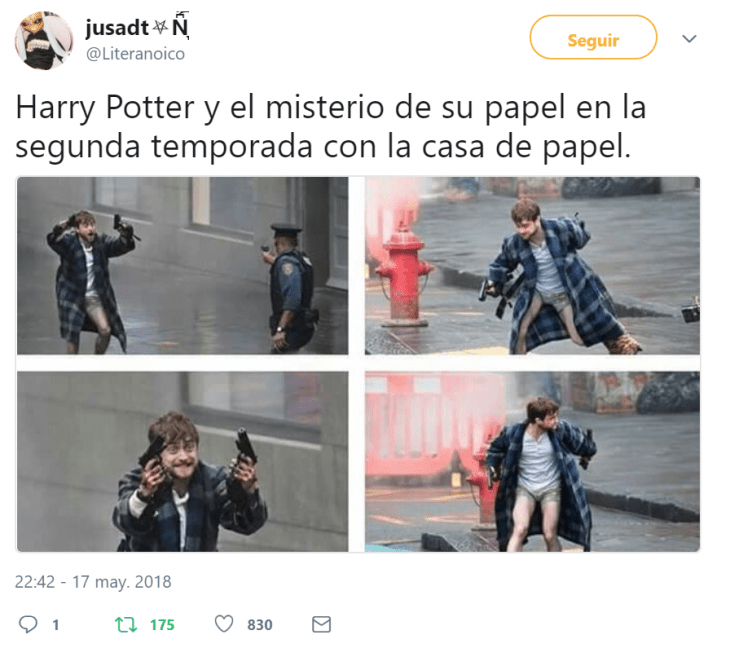 5. Don't be like that, please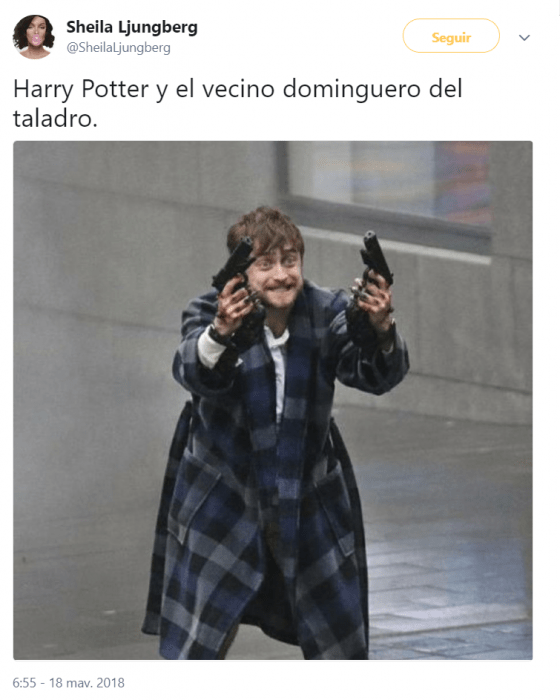 6. I'm preparing my gown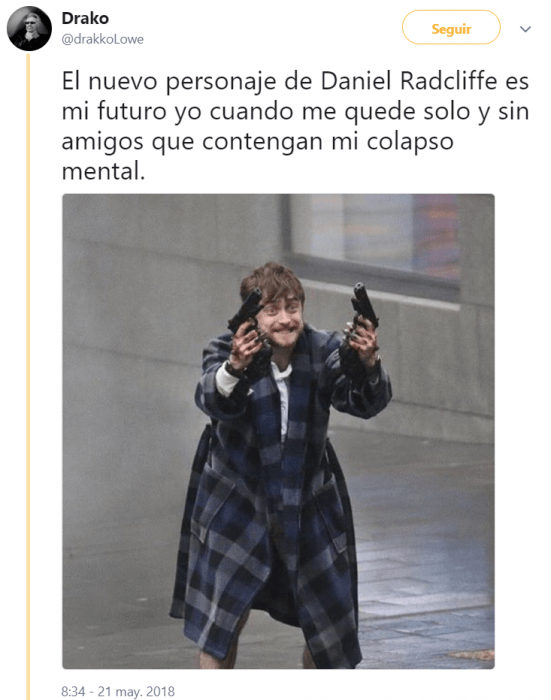 7. And their weapons…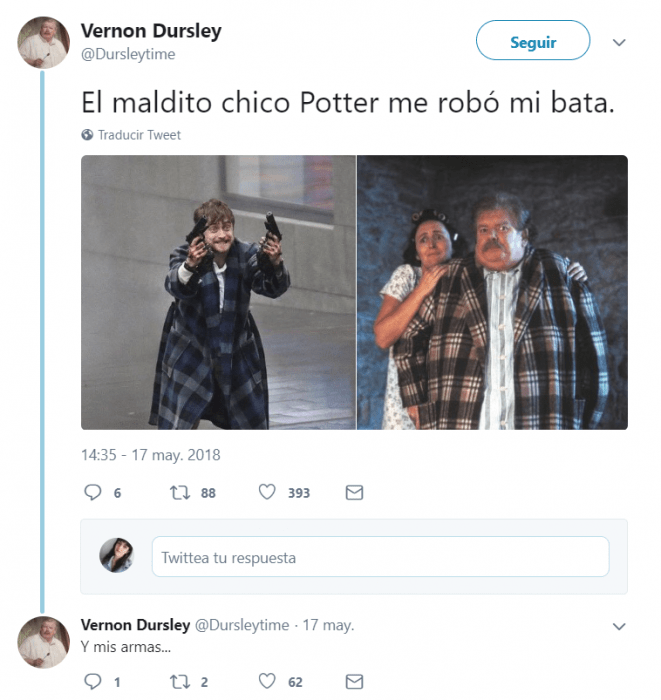 8. The output "layout"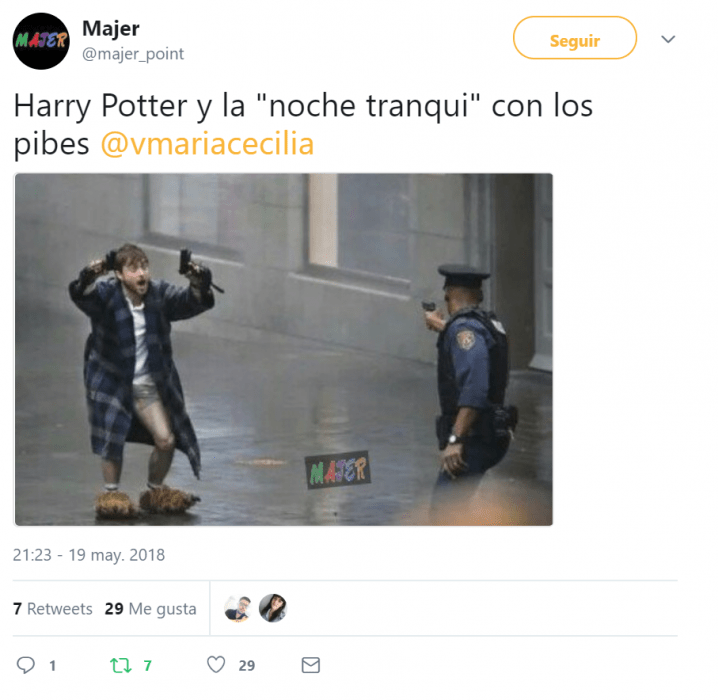 9. How do you explain it?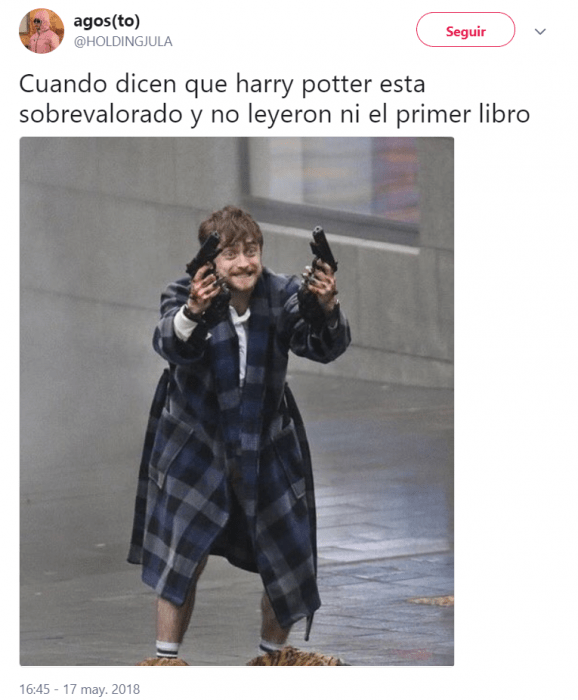 10. And come back to do without problem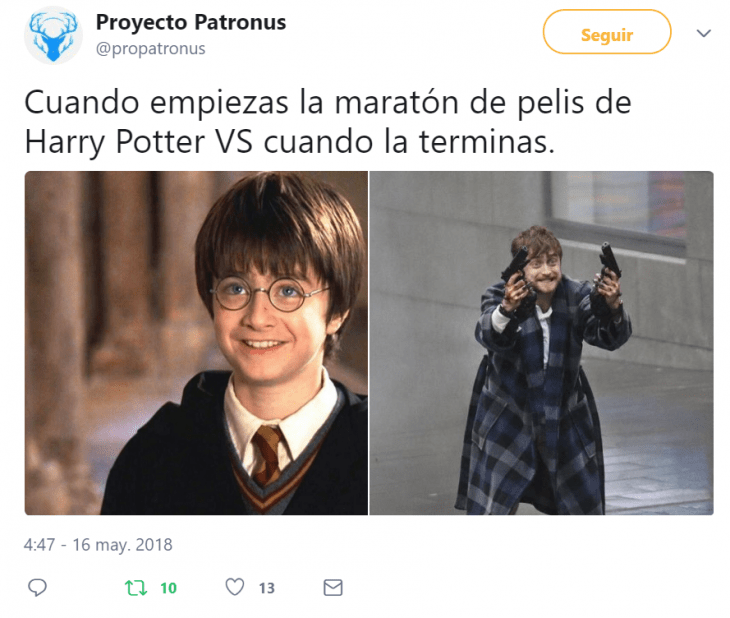 11. "Tell me 'Harry Potter' once more"