Valentina Oundjian is a small 12-year-old who lives in Malvín, Uruguay. His biggest dream is to travel to the space, so that the walls of his room are filled with images of the space missions.
The girl attends the first year of secondary school in the French school, and is determined to become an astrophysicist and work in the National Administration of Aeronautics and Space (NASA).
Fulfilling a challenge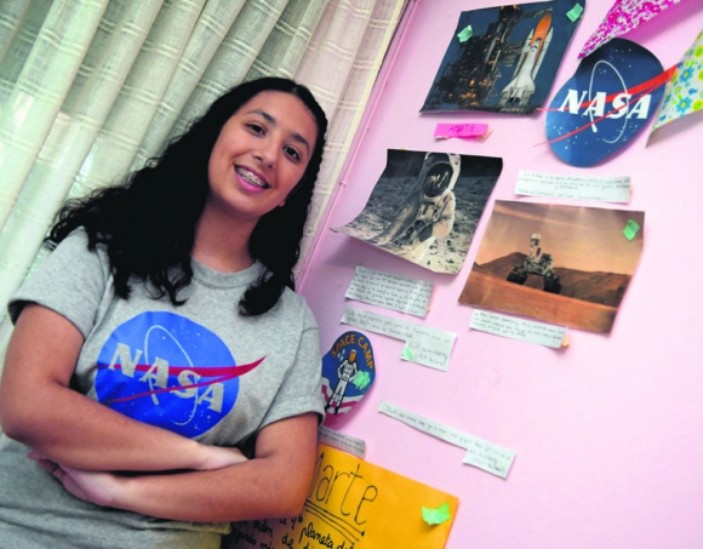 One day, Valentina was looking for videos on Youtube when he found the story of a girl named Alyssa Carson, who is preparing to be a crewmember on a ship with destination to Mars.
I amused myself and I started to see many interviews of Alyssa Carson. In one of them his father comes out saying that NASA called it started with a camp, Space Camp (Space Camp).
Excited with the news story, it began to search for the page web of the camp.
I started to find out and I told my mom: 'look at this camp, is rebueno, I want to go there.'
The annual camp is conducted in Huntsville, Alabama, united States. He took the decision to participate and to do so developed a project scientist, sent some photos, two letters of recommendation from your centre of study and answered a questionnaire.
Congratulations!
He is 12 years old and was the scholarship recipient for travel to the NASA https://t.co/jJZDFnekSO pic.twitter.com/lpLvbE4uOH

— Diario El Pais UY (@elpaisuy) May 13, 2018
Their parents agreed from the beginning, although it was not so easy to accomplish.
I couldn't think of anything and for the last time, I decided to do a pasteurizer of rain water.
Two weeks before the expiry of the term, Valentina was able to present his project to get the scholarship. Weeks later, his mother received an e-mail from NASA. The email was to inform you that I had been accepted.
On the one hand, I didn't expect it because concursé against people bigger and of the united States, but at the same time I was expecting it because he believed in my project.
Valentina will participate in the Space Camp from the 29th of July until the 3rd of August. During that week you will live like astronauts and you can learn all about life in space.
An experience from another planet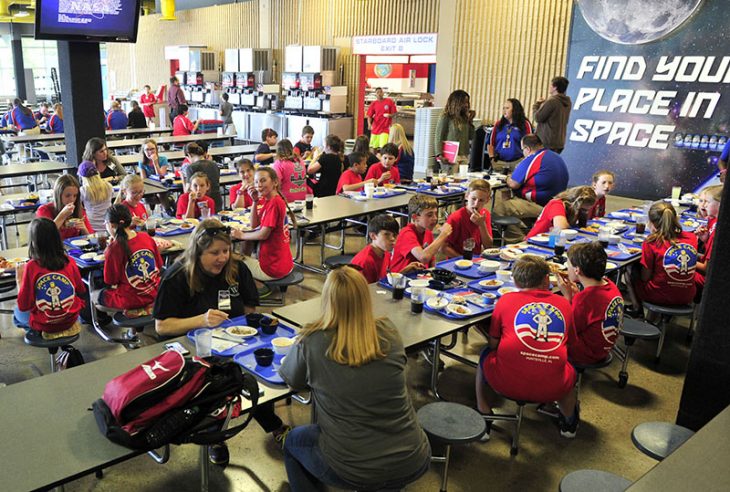 The participants from different countries will have access to simulators that make you experience the training of the astronauts, will be able to live as do those who are in the International Space Station and learn the details of the rocket within the next few years is expected to lead the first group of humans to Mars. To this camp come every year children and adults from more than 120 countries.
However, the people set more in his image
How nice that I don't want to work in NASA; it looks good rarita la morra.

— Blackjack (@melinowers) May 17, 2018
12 years doing arms in the gym

— ₪ (@Nicolascague_) May 15, 2018
Seems to of 29 and a mother of two kids

— Fran Langridge-Brown (@franfigueredo_) May 13, 2018
They made fun of his appearance
Has 12 years of using braces

— Mr. Conte (@MaatyyConte) May 17, 2018
Harry Potter and he mystery of where the hell is 12 years old. But like many, many congratulations! 🙌

— R O N N And ✈ (@Ronny_Berrocal_) May 17, 2018
But there were those who defended
A girl of 12 years to Uruguay was a scholarship to go to meet the NASA. Of course, it is a bocho. The responses to the news are all comments repudiándole the physical, which seems bigger, more ugly, almost unworthy. A baby. 12 years. Already from the front to the machismo, to fuck.

— 👽 (@gabukrause) May 15, 2018
And are outraged with the attacks on the girl
NASA were given scholarships to a girl of 12 years, and in the comments people don't do more than laugh at his physical appearance. What it is to be a mediocre and dying of envy for the achievements of others do not?

— kaki (@Kki_os1) May 16, 2018
The discriminate because the girls 12 years of age today seem to of 19 , if she behaves like a girl of 12 👏 https://t.co/DKpY91l2f0

— Melina (@MeelinaPaula) May 16, 2018
Is a girl of admirable and deserves respect
I wonder who will be in the head of the people who criticize the body of the girl of 12 years who went to NASA and do not comment on your intelligence. Let me tell you that she did more in 12 years than you in heading your life.

— Luciana (@Lu_varela01) May 16, 2018
A girl of 12 years is funded by grants from NASA and instead of congratulating you, the only thing that you receive are critical for their physical. I want to go to the moon please.

— Brownie (@Middle0fnwhere) May 16, 2018