The popular series The Vampire Diaries has ended with many surprises that we will not disclose because there are surely girls who have not yet seen the end. But going forward, what's new about this universe that has been continued in television with the spin-off of The Originals, which is transmitted from the 2013 through The CW.
Although this second series is also about to come to an end with a fifth season, the universe of the vampires is still active, as the producers have confirmed that they have ideas for a second spin-off.
The universe of the vampires seems to have no end

The fourth season of The Originals was the scene of the income of Hope Mackenzie to the boarding school that was founded by Caroline and Alaric at the end of The Vampire Diaries, and since then he is talking of the possibility of a spin off focused on the young vampire, especially after the actress Danielle Rose Russell was confirmed as the teenage version of Hope for the fifth and final season of The Originals.
The second spin off of The Vampire Diaries has been confirmed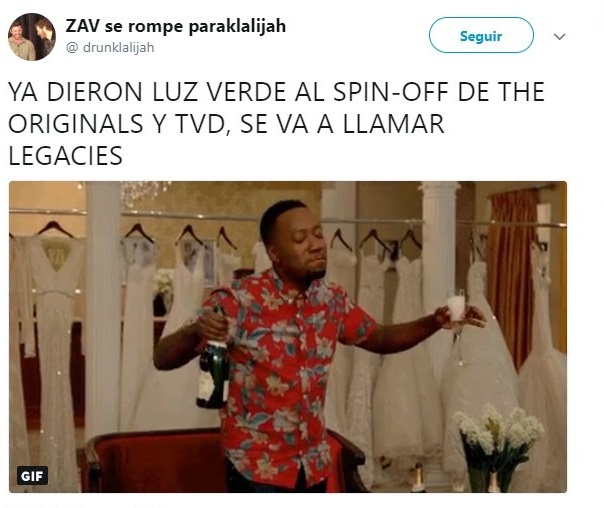 Kevin Williamson, screenwriter of The Vampire Diaries, was commissioned to confirm the long-awaited second spin off of this story. A news that has been received and applauded by the thousands of followers.
Get ready to witness a world more dark
For its part, Entertainment Weekly reported that Matt Davis (Alaric) from The Vampire Diaries, and Danielle Rose Russell (Hope), of The Originals, will be the protagonists of the nine series that will take the name of Legacies, along with Jenny Boyd, Kaylee Bryant, Aria Shahghasemi, and Quincy Fouse.
TV Line pointed out that, as has been confirmed, the return of Alaric, you will certainly be involved in the Salvatore School for the Young & Gifted, that is to say, the series is set in Mystic Falls, with the idea that the school is a safe haven for young people with supernatural abilities.