Every time are more people who have suffered because of the crime, but there are also those who are taking courage to defend their heritage, their families and even to those who find themselves vulnerable in a situation of risk. Proof of this is the story of a woman in Brazil, who decided to thwart the theft of a thief, not caring that his life would be at risk.
The military police Katia da Silva Sastre took a day off to celebrate, along with her daughter the Day of the Mothers, however, could not leave aside their obligations as uniformed, as defended to a group of women who were being assaulted by an offender armed in front of the school for their children.
Katia da Silva protected with his life to other mothers as she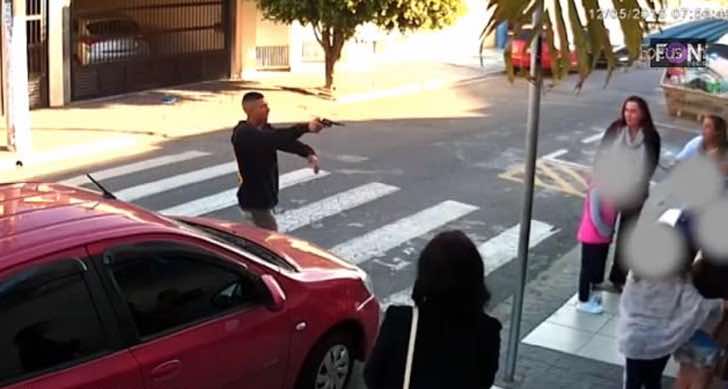 While the official and other mothers were waiting to open the doors of a private school in Brazil, the armed man appeared to rob them; fortunately, however, Katia was there and was able to avoid it.
The video became viral immediately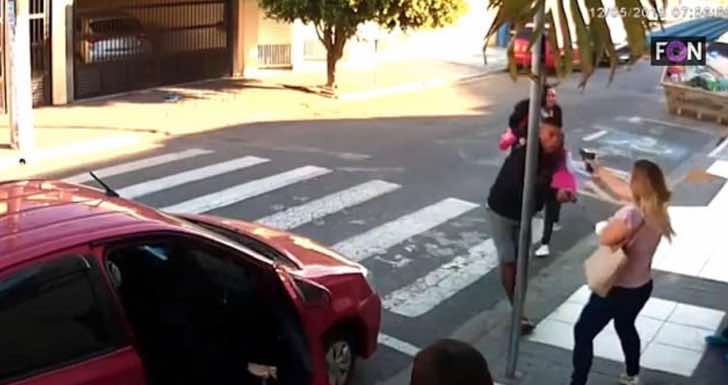 In the pictures you can see how the assault is frustrated when Katie shoots him in the chest to the man, while other mothers take their children to protect them from danger. Thanks to his skills of defense, Katia subdued the offender until the police appeared at the place.
The police officer received an unexpected surprise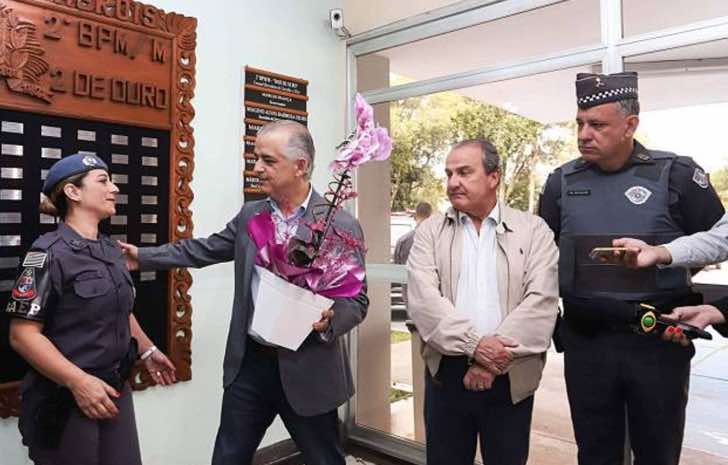 Katia has been hailed as a heroine in her country thanks to her courage, and that's why he was honored in a ceremony. During an interview, he said that he was just doing his job:
Just thought I'd defend to the mothers, to the children, to my own life and that of my daughter. I had to act quickly to put an end to his aggression and avoid that will hurt someone; I just used the knowledge that I received in the corporation.
Not all ended well for the assailant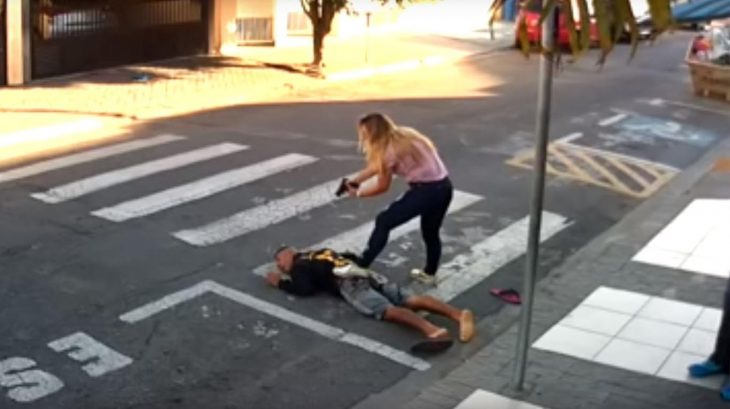 Because of the wounds, the offender died hours later while he was receiving care at the hospital.
Watch here the video of the incident:
[embedded content]
This is what I call: a wonder woman.