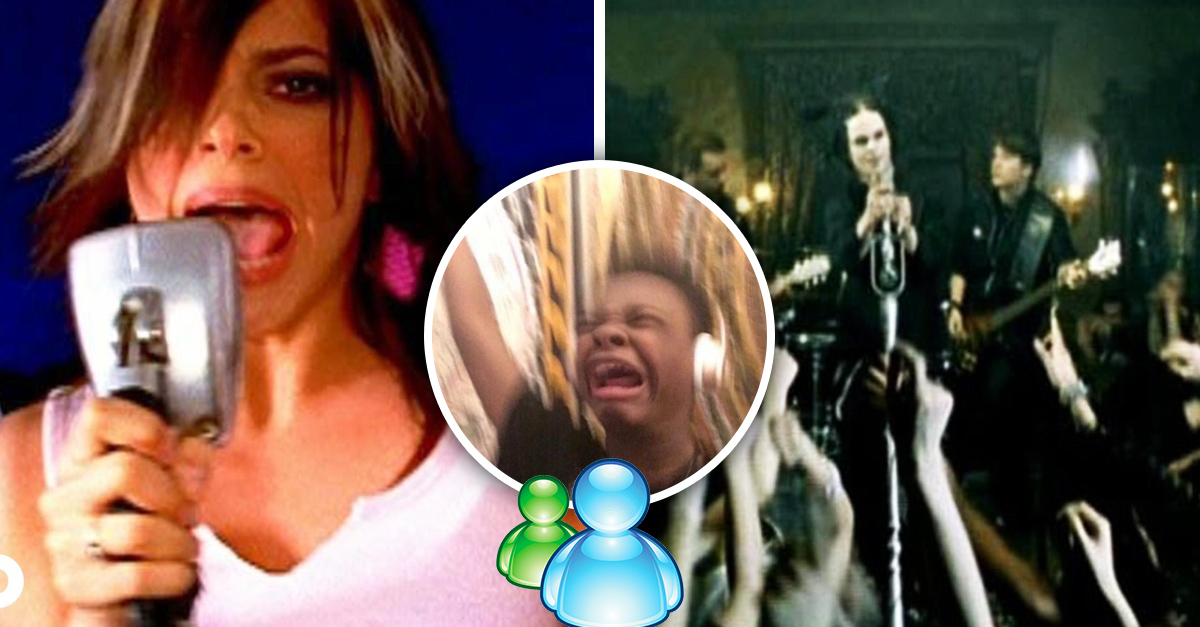 Some years ago the Internet was a privilege that very few had, in addition to that it was pretty expensive. But who did have the opportunity to enjoy it-you know that was one of the best experiences, not only because they could find information on any topic, but because there was the famous MSN Messenger, the first instant messaging program.
The first thing we did upon arriving home after school was turn on the computer, wait for hours to connect to the Internet, and then enter to our Messenger account just to be able to talk the rest of the afternoon with our best friends and with one other gentleman. Speaking of the latter, the most common way to make a declaration of love was through a song, remember? In case that you do not do it, these are 15 songs that are dedicated to Messenger.
1. I miss You – Blink 182
[embedded content]
You could tell your crush how much you extrañabas, especially when it was not online.
2. The Reason – Hobastank
[embedded content]
Who hasn't heard it and wept for hours and hours? With this song we jurabas eternal love to the boy you liked, or he to you.
3. Sognare – Division Lower-Case
[embedded content]
It was perfect when I broke the heart.
4. Monitor – Vol-Au-Vent
[embedded content]
Defined literally a relationship. We could only see through a monitor.
5. Eres – Café Tacvba
[embedded content]
You can not deny that with it thou didst swear eternal love to someone, right?
6. Soñe – Zoe
[embedded content]
Those who were deeply in love were engaged , I Dreamed, and even wrote them in your Messenger status.
7. The Scientist – Coldplay
[embedded content]
When the depression we attacked because we had fought with our crush we wrote: "nobody said it was easy".
8. Somewhere only we know – Keane
[embedded content]
This is certainly a song that only a person in love with you can spend
9. Are You Gonna Be my Girl – Jet
[embedded content]
With this you didn't need anything more to declare.
10. El cajon – Bye Sami
[embedded content]
Without a doubt it is a classic, who can't remember it?
11. Rosa pastel – Belanova
[embedded content]
If you broke the heart, probably heard it time and time again.
12. Wherever You Will Go – The Calling
[embedded content]
The voice of Alex Band made you shudder, but the song made you cry.
13. As long As you love me – Back Street Boys
[embedded content]
The Back Street Boys could not miss in this list, every love song was a reflection of what we felt.
14. Don't say No – Nikki Clan
[embedded content]
It was a song perfect to let you know the guy that you liked that don't you agree to a NO answer.
15. In the shadows – The Rasmus
[embedded content]
Although it is not a love song, The Rasmus became one of the favorite bands of the time, so In the shadows I could not miss in your state.