Well, they say that the nerves can betray anyone, especially if it is appear on television, and that was what happened few days ago with the blogger of beauty Hildelisa Beltrán. While presented in the section tricks of makeup to look gorgeous and healthy at the programme "Venga la Alegría", the maquillista faced a serious problem, because his technique of applying blush was not correct.
Beltran had tips to look skin healthy and glowing with the use of colors in roses, however, at the time you apply the blush on the model's face he had not noticed that the brush was saturated by the dust; and yes, made you look like a clown. The memes were quick to appear on social networks and this is how it became a viral video.
Hildelisa wanted to make shine to your model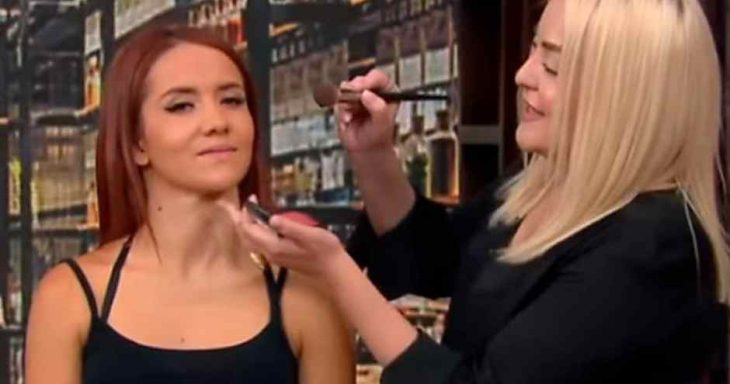 The trick was to apply blush to make you look enlightened, fresh and natural, but it happened a little hand.
But left it looking like a Guapayaso
While the maquillista tried to fix his error, the driver Vanessa Claudio did not miss the opportunity of making some small jokes and was confused by the makeup with the use guapayasos.
Beltran tried to warn about the risks of using blush
Had No choice but to warn the public that there is to be careful when you apply the blush, as he always used powder products must be shaking a little bit in the brush or you run the risk of having a stain pink in the face.
This is not the first time you make a mistake with the makeup
[embedded content]
Previously, Beltran made a mistake with the lip, because the moment you apply it on the lips of the model is stained, but on that occasion it was only a small mistake.
The memes were quick to appear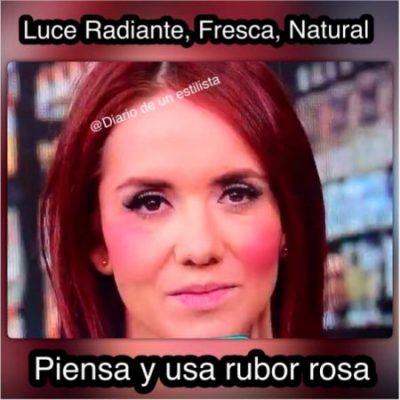 The users were not long in filling the social networks with funny memes that represent the perfection of the situation.
Some recalled the section of the program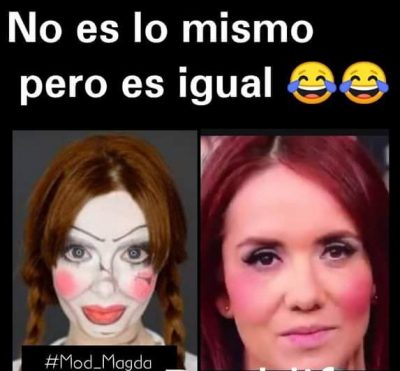 It is not the same but it is the same and the model looked like the doll Annabelle.
There were who recalled that on Wednesdays they wore pink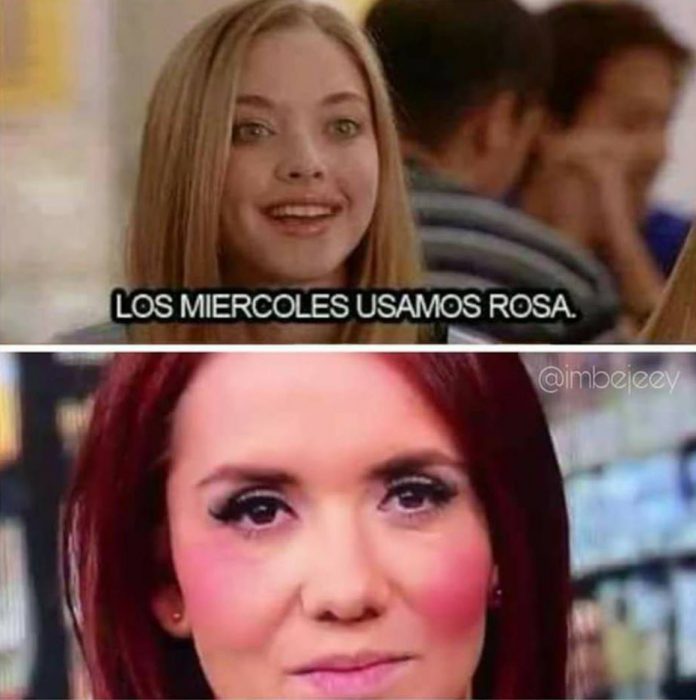 Just like in the movie Girls Heavy.
This is the time that it became viral
[embedded content]
Remember: the blush in excess is harmful to your reputation.