Having a journal is something very recommended to all, especially to remember days unbeatable, since writing every detail you'll be able to relive those moments as many times as you want. That is why Gary Andrews decided to bring a kind of memoir, but to his own style.
The exanimador Disney created a journal made with drawings that remind you of the sensations and feelings of that day. Sadly, the decision to do so arose after the loss of his beloved wife Joy, to whom he dedicates each of his words. Your work is so moving that you'll surely draw a few tears.
Forever in your mind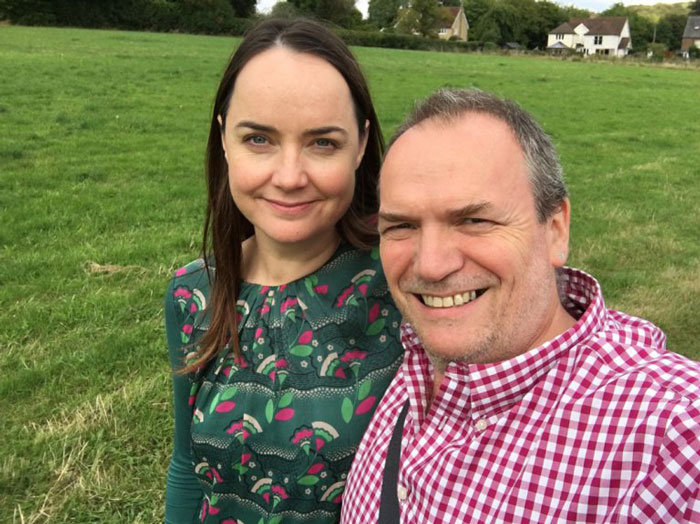 Gary and Joy were married for 19 years, had a strong marriage and happy, but unfortunately separated forever. While he was travelling, his wife fell seriously ill and died quickly. The doctors concluded that it was sepsis, a disease that occurs when the body has an overwhelming immune response to a bacterial infection.
From that moment, the countenance of a man who had lost the love of his life is clouded and the way I found to cope with the pain was to do it the only way I could: a journal of illustrations that show his lonely and sad life without the woman he loved. Know your heart-wrenching work.
1. Love, for always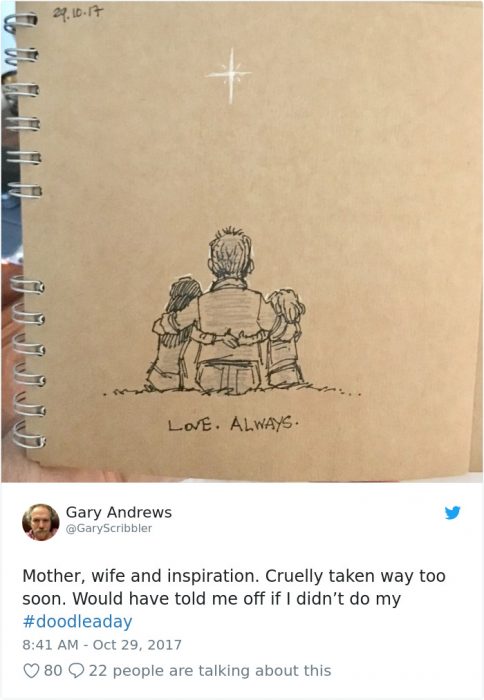 Mother, wife and inspiration. Cruelly taken away too soon. She would have scolded if I hadn't done my drawing of the day.
2. Finally…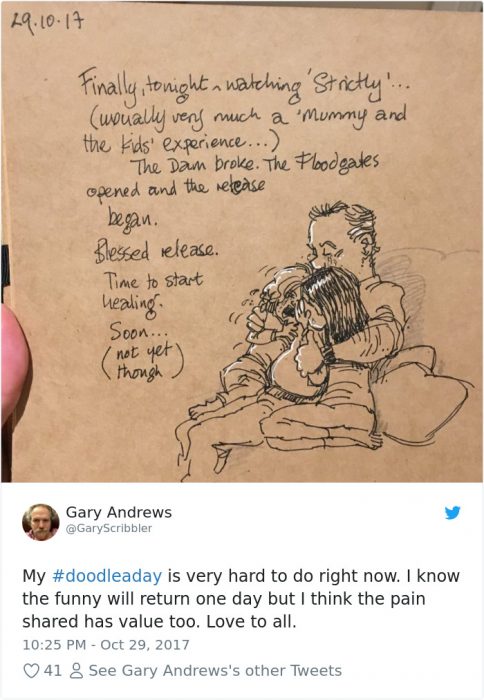 Finally, this evening, watching 'carefully' (usually too 'an experience between mother and children'). With the broken heart. The floodgates are open and have begun to free itself. Blessed discovery. It is time to begin to heal. Soon… (although not yet)

The drawing today, it was very difficult to do. I know that some day you will return the joy, but I think that sharing the pain is also valuable. I love you all.
3. Getting on with it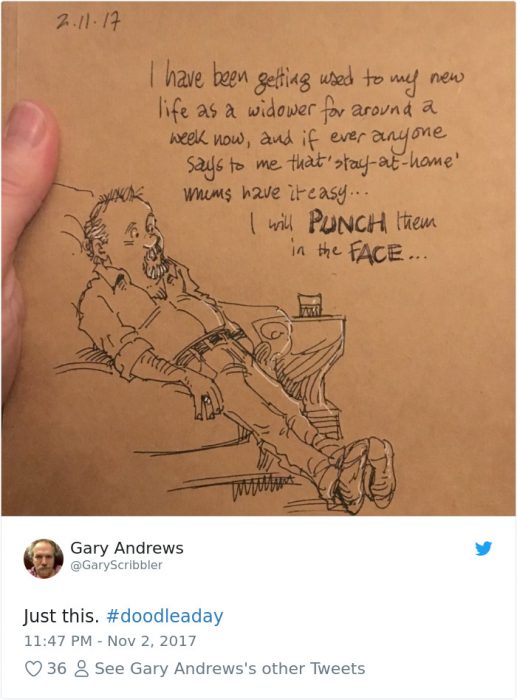 I try to get used to my new life as a widower since a week ago, and if someone, again, tells me to stay at home, as if it were so easy, I'm going to hit you in the face.

Just as well.
4. A good day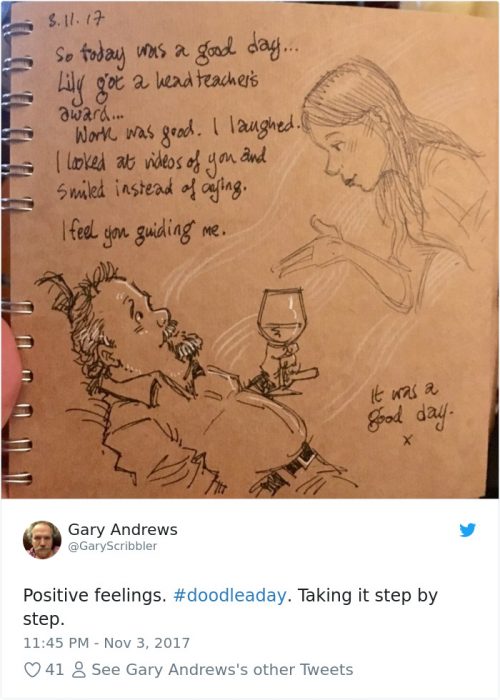 Today was a good day… Lily won a prize in the school… The work was good. I laughed a little. I watched videos of yours and I smiled instead of crying. I feel as if I were guiding. It was a good day.

Positive feelings. Taking it step by step.
5. Afternoon parents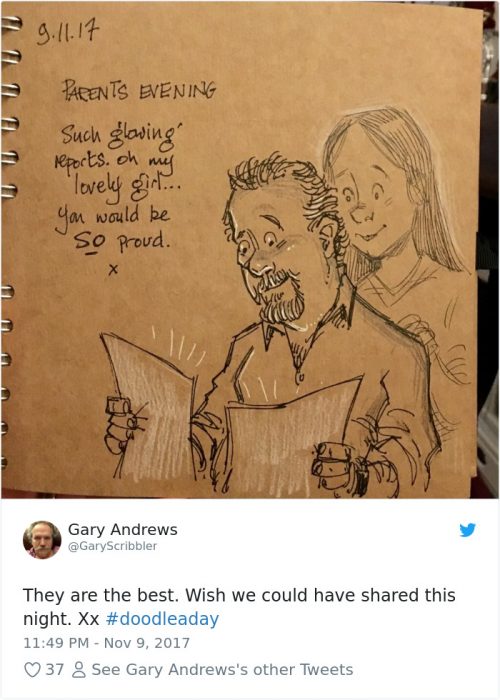 Afternoon parents. Had very good reports. Oh, my beloved girl! You would be so proud.

They are the best. I wish we had shared this night.
6. Activities of the day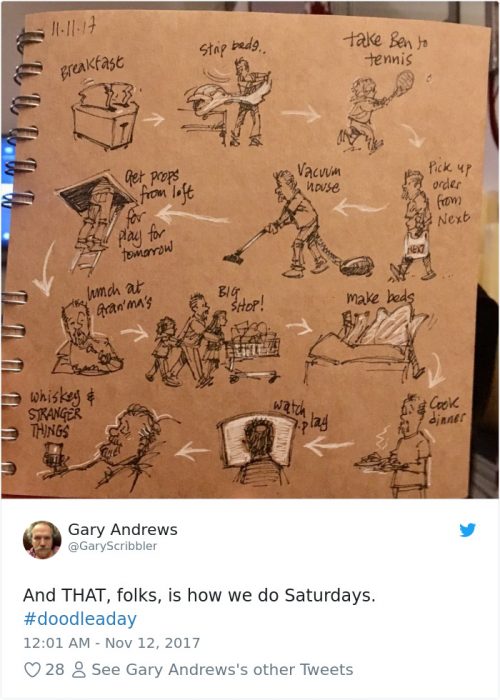 And so, friends, is how spend my Saturdays.
7. You are still very small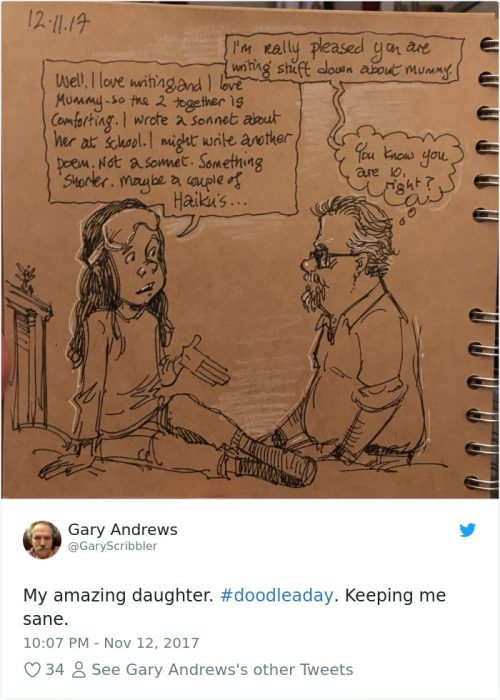 Good! I love to write and love to mom, so the two things together I warm. Today I wrote a sonnet for her in the school. Maybe write another poem. Not a sonnet, something shorter, maybe a couple of haiku.

I'm really glad that you're writing about your mother… (you know that you only have 10, right?)

My amazing daughter. Drawing of the day. It keeps Me healthy.
8. A poem for mom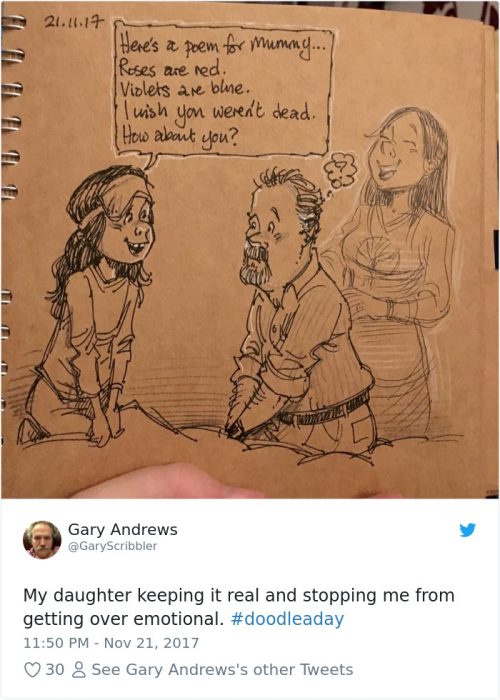 I wrote a poem for mom… roses are red, violets are blue. I wish you had not died. What about you?

My daughter makes it all the more real and stops me feeling too emotional.
9. Good trip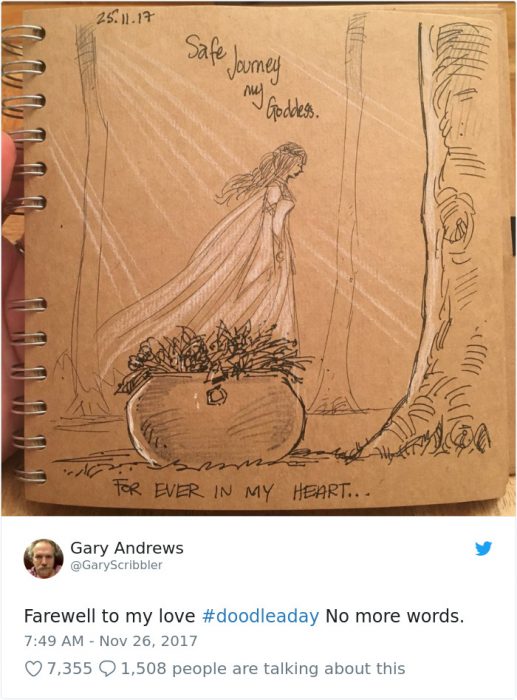 Good trip, my goddess. Forever in my heart…

Good luck my love. There are No more words.
10. I'm so proud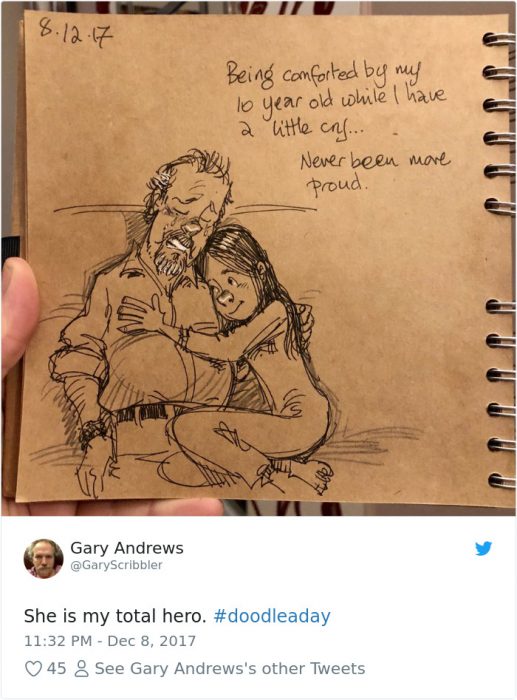 Be comforted by my 10 year old daughter while I cry… I have Never been so proud.

She is my heroine.
11. Vacuum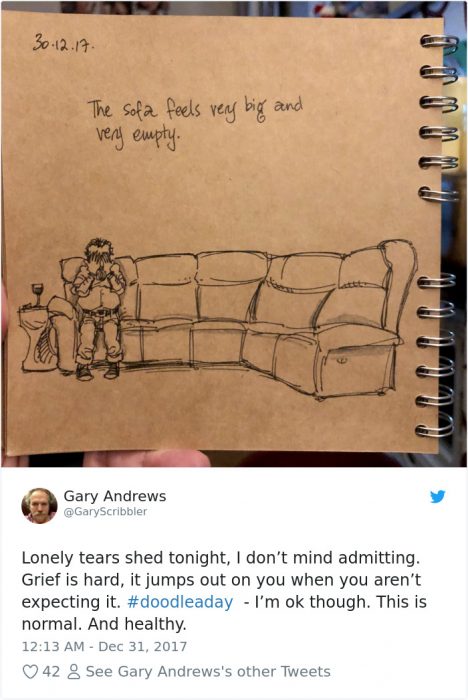 The sofa feels very big and very empty.

I have shed tears of loneliness tonight, I don't care to admit it. The pain is hard, it jumps suddenly when you're not expecting. But I'm fine. This is normal. All good.
12. Rests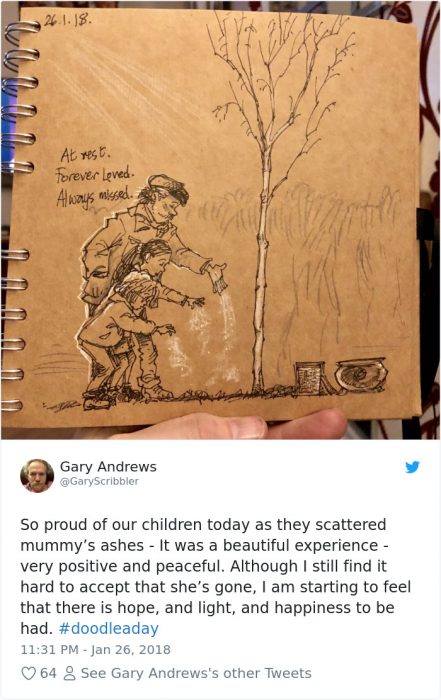 Rests. By will always love him. Always we will miss you.

I'm so proud of our children today while dispersábamos the ashes of mom. It was a beautiful experience. Very positive and peaceful. Although I still find it difficult to accept that she is gone, I'm beginning to feel that there is still hope, and light, and happiness to come.
13. Finally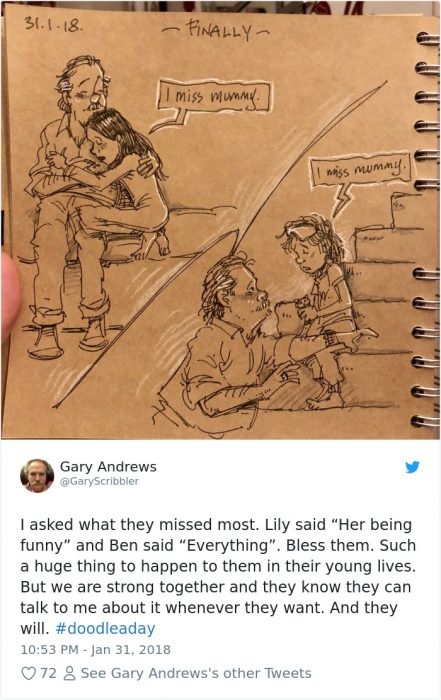 Finally… a Stranger to mom.

Strange to mom.

I asked them what they miss most. Lily said, 'she was very funny' and Ben said it all. God bless you. It is something too large what happened to them being so young. But together we are strong and they know that they can talk to me about any topic at any time. And they will do it.
14. Mother for a day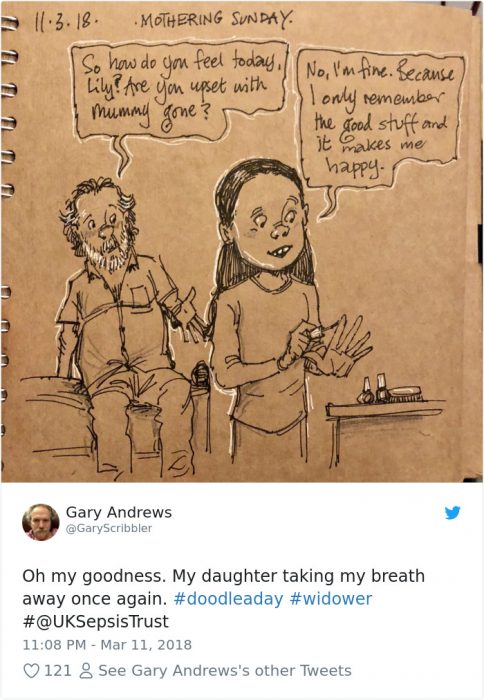 It was a Sunday of being a mother.

So what, how are you feeling today, Lily? Are you sad because mom is gone?

No, I'm fine. Because I only remember the good things, and that makes me feel happy.

Oh, my God! My daughter giving me breath again.
15. Rest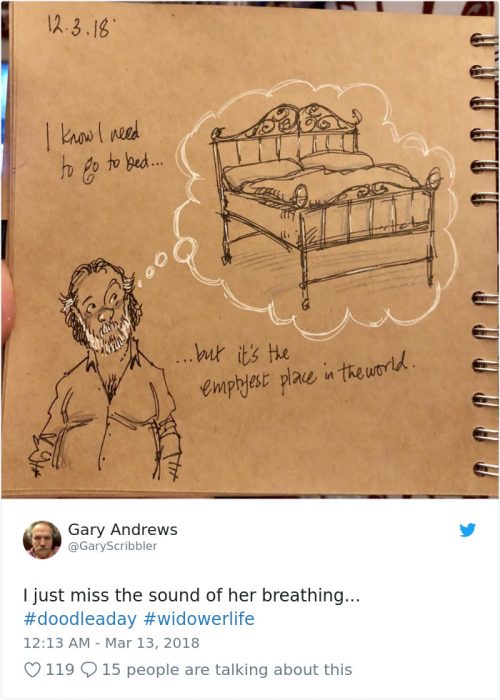 I know that I need to go to bed. But it is the loneliest place of all over the world.

Just strange the sound of your breath.
16. Reminder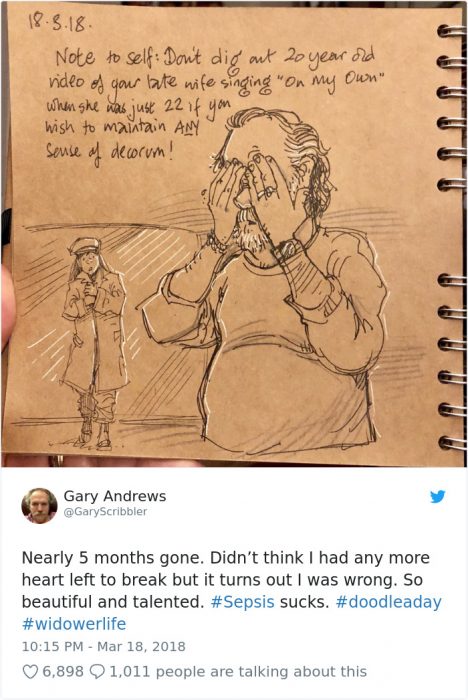 Reminder: do Not watch video from 20 years ago of your wife singing On my own, when she was only 22. if you still want to maintain a bit of decorum.

It has been almost 5 months. I didn't think that him feeling this way, but it turns out that I was wrong. So beautiful and talented.
17. I feel good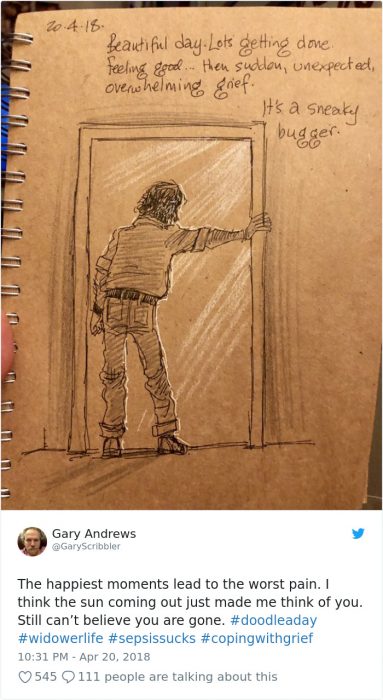 Beautiful day. I did many things. I feel very good… Then suddenly, without expecting it, I'm overcome by an immense pain. Is like a beetle dragged.

The happiest moments lead me to the deepest pain. I thought the sun would come out and would make me think of you. I still can't believe that you are gone.
18. A roller coaster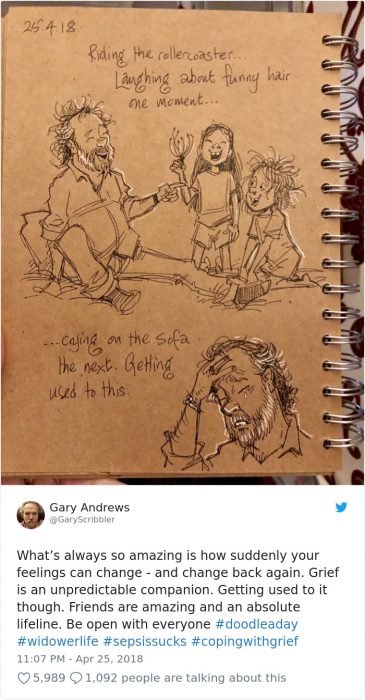 I'm on a rollercoaster… laughing at our time of hair tousled… Crying on the couch below. I'm getting used to it.

What has always amazed me is how quickly they can change the feelings, they come and go. The pain is an unpredictable companion. I'm getting used to it. The friends have been amazing and absolutely unpredictable. I am open to all.
19. So fast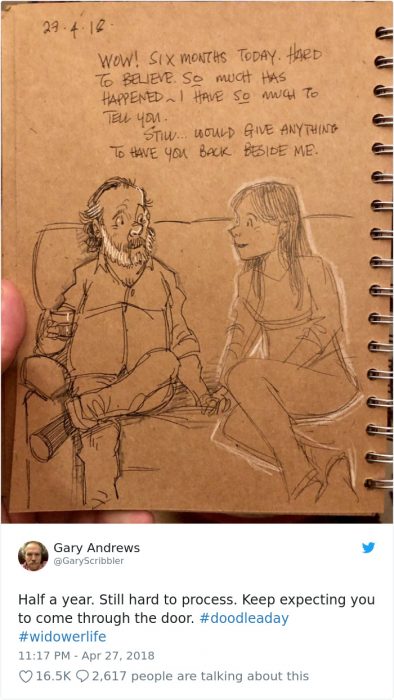 Wow! Today marks six months. It is difficult to believe. So many things have happened. I have so many things to tell you. Even so… I'd give anything to have you back by my side.

Half a year. It is still a tough process. I'm still waiting for you to come and go through the door.
20. You are here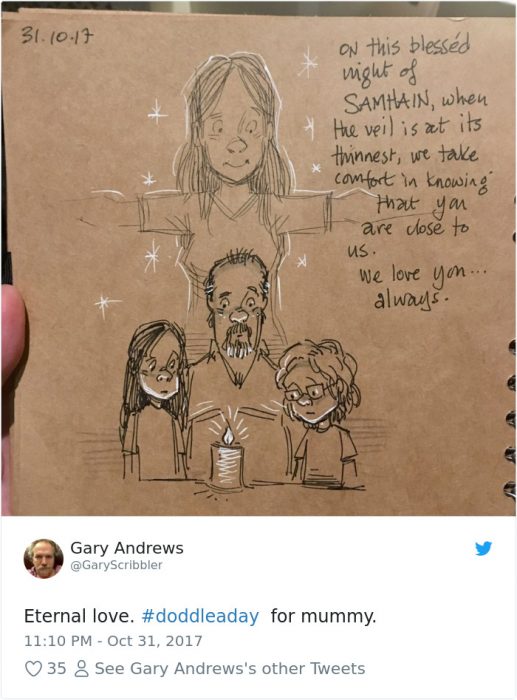 In this blessed night of Samhain, when the veil is thinnest, we reconfortamos to know that you are close to us. We love you. By always.

Eternal love, for mom.
21. Fun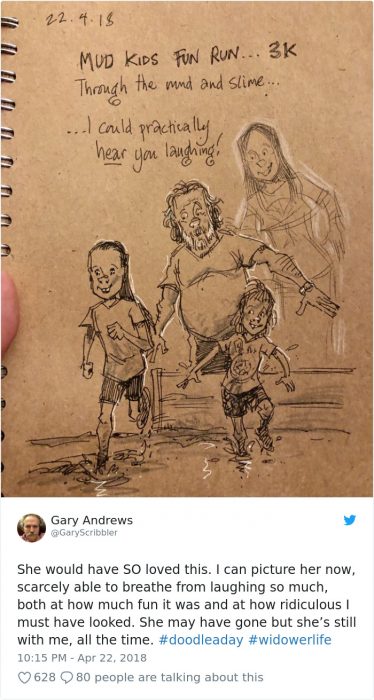 We had a fun hike of 3 miles, between the mud and the slime. I could hear how you were laughing!

She would have loved this. I can imagine it now, talking about how much fun it was and laughing at how ridiculous I must have seen. She may be gone, but you still here with me, all the time.
22. Memories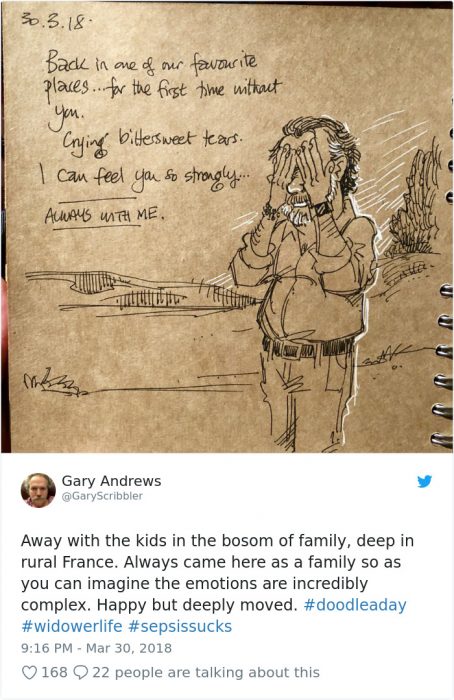 I have returned to one of our favorite places… for the first time without you. I have cried tears sweet and sour. I feel so close to. Always with me.

Away with the boys, in the family center, in the rural area of France. Always came here as a family, so you can imagine the emotions so complex that I felt. Happy, but deeply moved.
23. New beginning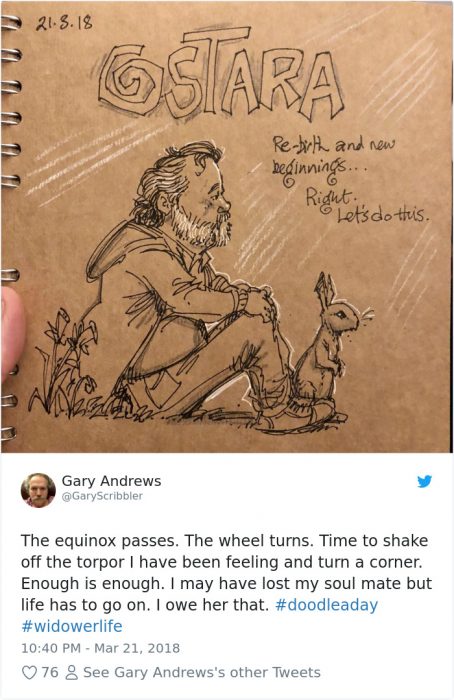 Rebirth, a new beginning… Now, let's do it.

Has passed the equinox. The wheel has turned. It is time to take off the lethargy I've been feeling and give it back to the corner. Is enough. Perhaps I have lost my soul mate, but life goes on. I owe it to her.
24. Very grateful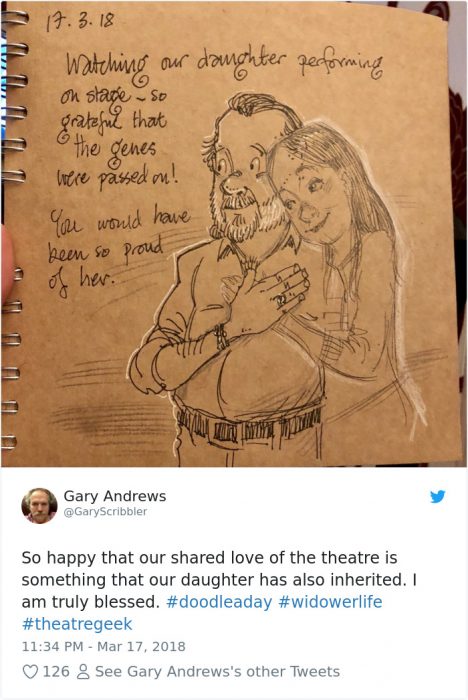 See our daughter acting on the stage, I'm so grateful that you've inherited your genes! You could not be more proud of her.

I'm so glad that our shared love for the theatre has inherited our daughter. I am really blessed.
25. Dear, still I miss you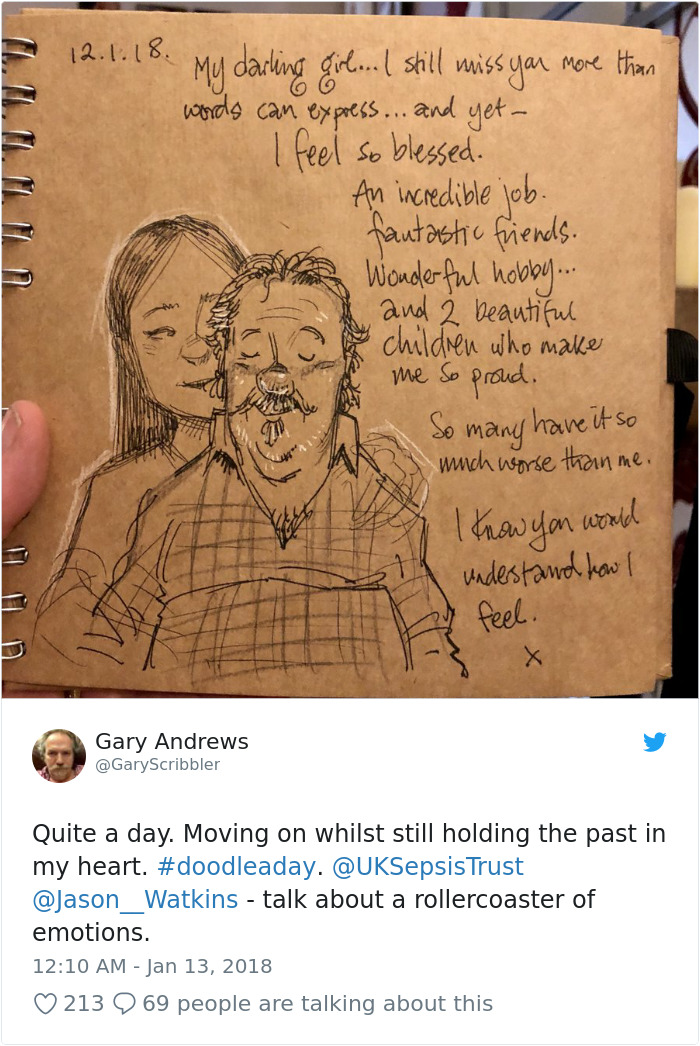 My girl, my dear… Even I miss you, more than words can express… and I still feel so blessed. I have an amazing job. Fantastic friends, a wonderful hobby… and two beautiful children that make me feel very proud. So many have much less than me. I know that you would understand how I feel.

What a day! I go forward, but still keeping the past in my heart. Talk about a roller coaster of emotions.