Ernest and Anneke Robinson transformed the pain of losing his beloved son, in inspiration and motivation for others. These incredible parents welcomed Matthew Stanford Robinson September 23, 1988, but his arrival became a test of strength and sacrifice.
Due to the lack of oxygen, little Matthew was born with some disabilities such as blindness and paralysis from the neck down. The prognosis of the doctors was that she would live only a few hours. But they were wrong.
An emotional farewell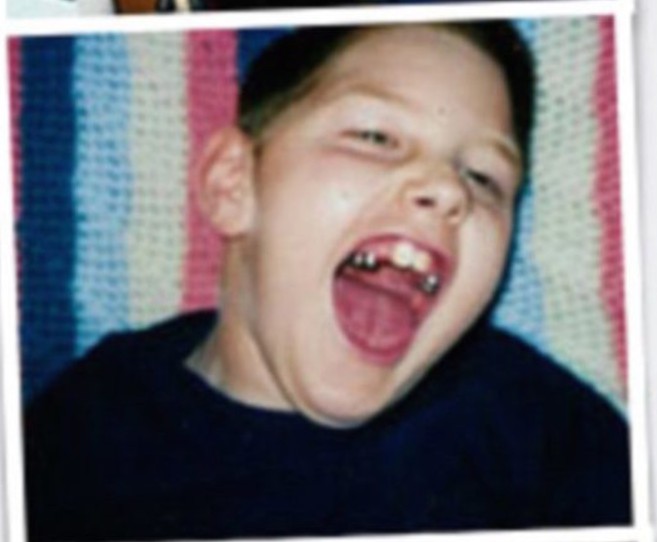 Thanks to the love of their family and to their own strength, Matthew overcame their expectations of life and continued for nearly 11 years, time in which he filled his parents joy, love and many teachings. Unfortunately, the February 21, 1999 died in his sleep, leaving all who knew him with a profound emptiness.
In the obituary of Matthew included the following message:
And the spirits of those who are righteous are received into a state of happiness which is called paradise, a state of rest, a state of peace, where they shall rest from all their troubles and from all care, and sorrow.
A monument to love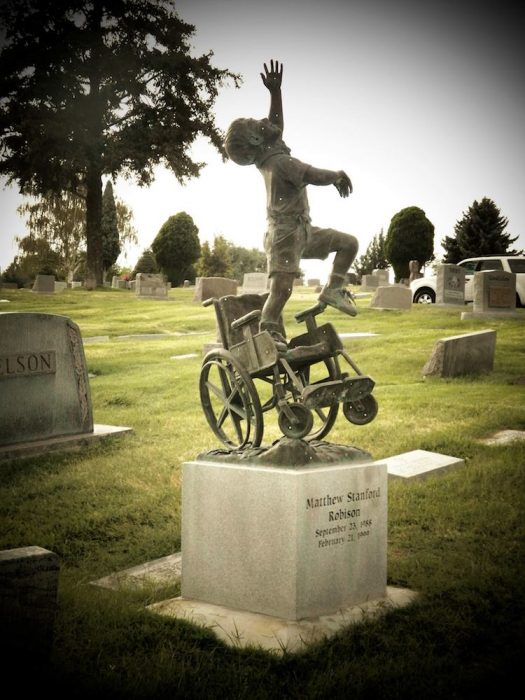 To be able to cope with the loss, his father decided to do something to honor the memory of their son, a beautiful show of affection towards his little angel that stimulated them to continue working, even after his departure.
In 2001, Ernest made a sculpture of his son in that he is rising from his wheelchair, and he lifted up his hands towards heaven, freed from the chains of earthly that prevented him from moving, and put it on his headstone located in the cemetery of Salt Lake City.
It became a symbol of happiness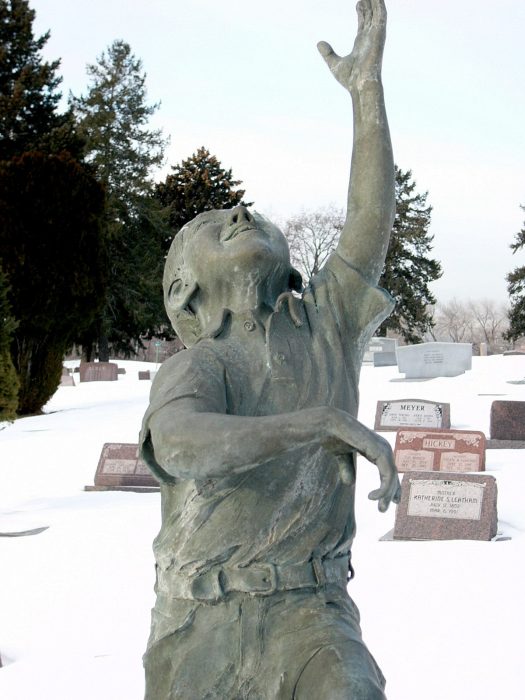 This beautiful monument has caught the attention of millions of people around the world who have taken the time to go visit her, because they ensure that peace filled. His tomb has become a place of hope, contrary to the sadness.
His memory continues to motivate others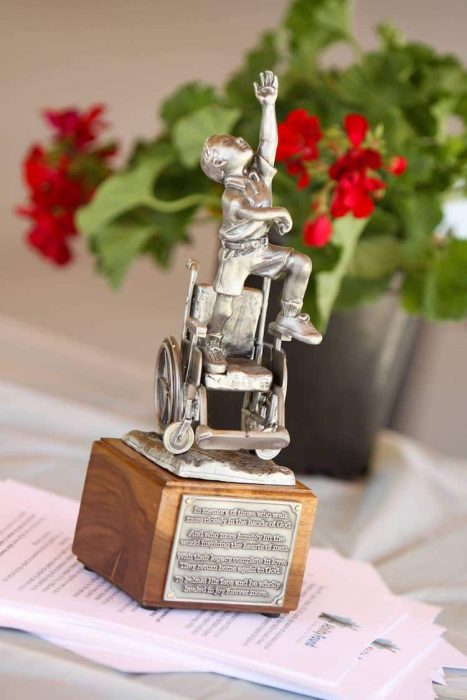 Inspired by the memory of her son, Ernest and Anneke created in 2000, the Foundation Ability, which helps people who can't get medical assistance teams by their own means. It also helps those most in need who suffer from conditions such as cerebral palsy, spina bifida, stroke, cancer, spinal cord injuries and multiple sclerosis.
The struggle continues
[embedded content]