In the first months of the year always held the most important events of the world, as the awards for film and the arts, but also enjoys the best music festivals. Although if we speak of these last, Coachella has become the best of all. Not only because it dares to bring together the best exponents of the music, this year Queen B was in charge of opening the festival, but because the outfits that some famous used turn out to be, without a doubt, an inspiration.
As every year, celebrities and influencers chose costumes specific to each day of the festival, which is divided into two weekends: the first just ended in Palm Springs, California. This first part of the Coachella valley was flooded with bold and colorful looks that are marked by a style of rocker, boho and folk.
Both in concerts as in the exclusive parties that are organized in Coachella, models like Emily Ratajkowski, Kendall Jenner, Alessandra Ambrosio and influencers as the mexican Pamallier they have achieved with their new outfits. So here are 15 looks that the famous used and that will serve as inspiration for a weekend party.
1. Alessandra Ambrosio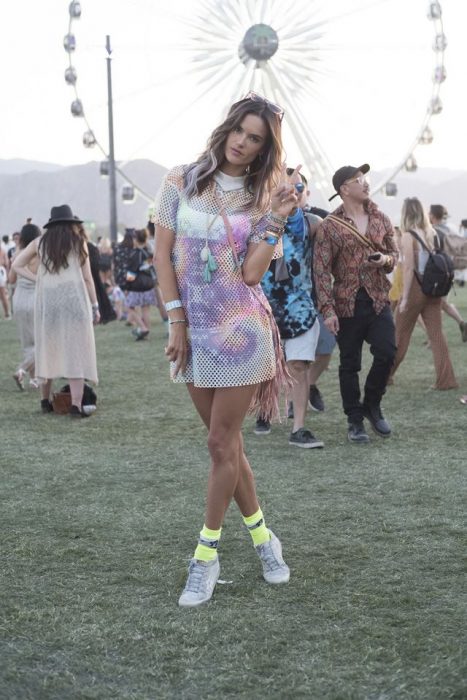 The Victoria's Secret model wore a bikini white under a t-shirt litmus, tennis and socks phosphorescent.
2. Emily Ratajkowski
Leaving aside the provocative dress and leaned down for one black with buttons and sleeves to the elbows and that combined with some high heel sandals color nude.
3. Shanina Shaykh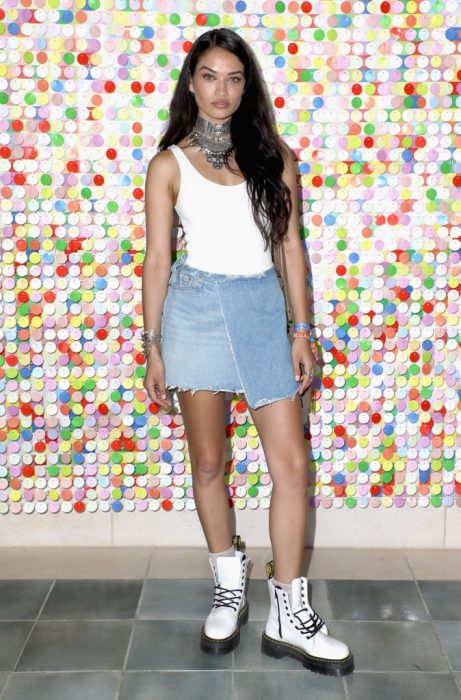 The beauty wore a body with a white denim skirt that is made to highlight your figure. Also added some boots Dr. Martens white color, a collar, a silver-and-purse boho coffee.
4. Kendall Jenner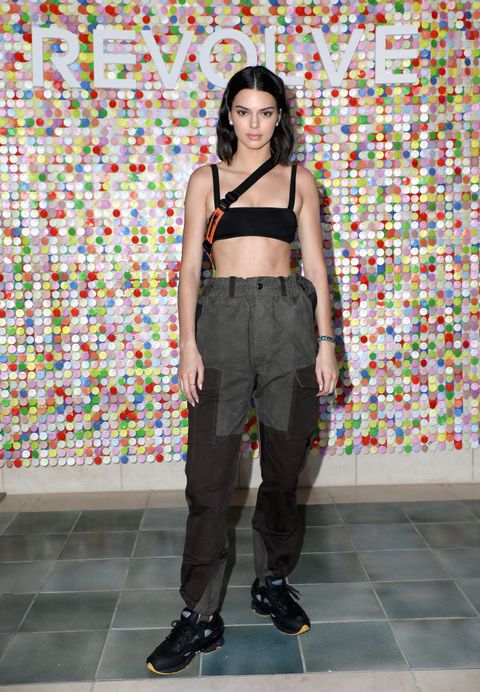 The daughter of the clan Kardashian Jenner opted for a look more relaxed. Wearing a crop top and black pants post which he combined with sports shoes chunky Adidas.
5. Olivia Blame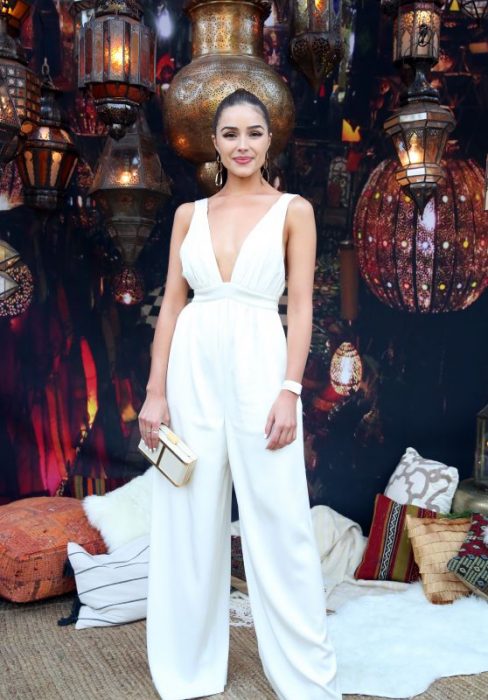 The former Miss Universe appeared wearing a jumpsuit white with strapless neckline made to highlight your figure.
6. Frida Aasen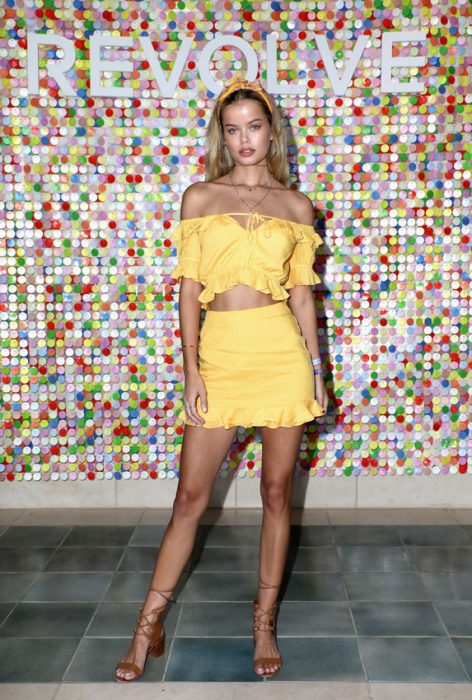 The model norway chose an outfit with yellow, which consisted of a top off the shoulders and skirt with olanes that combined with sandals cafés attached with straps to the ankles.
7. Rihanna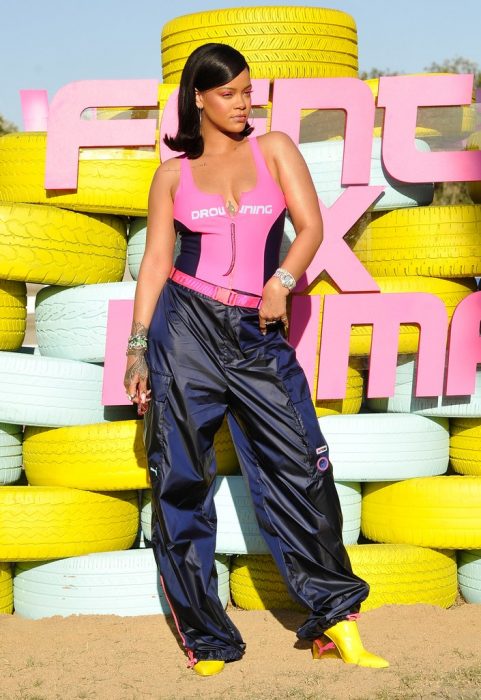 The star wore a monkey pink and pants of parachute to which she added a pink belt and shoes yellow that helped him to create a contrast.
8. Gigi Hadid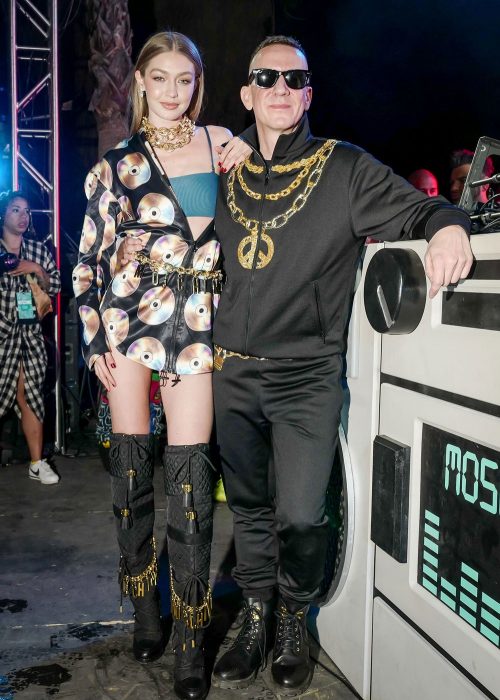 The supermodel chose a dress windbreaker with print cd, boots over the knee of Moschino and gold accessories of the same brand.
9. Kilye Jenner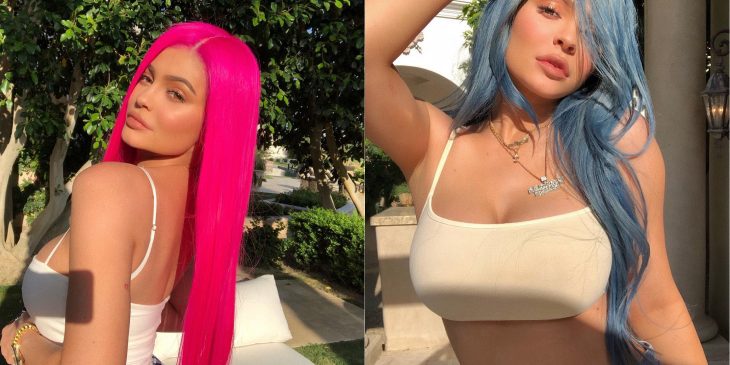 The new mom did not hesitate to attend one of their events preferred, and, as usual, changed the color of her hair several times, among them a tone a bubble gum pink and one blue denim that made it look fantastic.
10. Shay Mitchel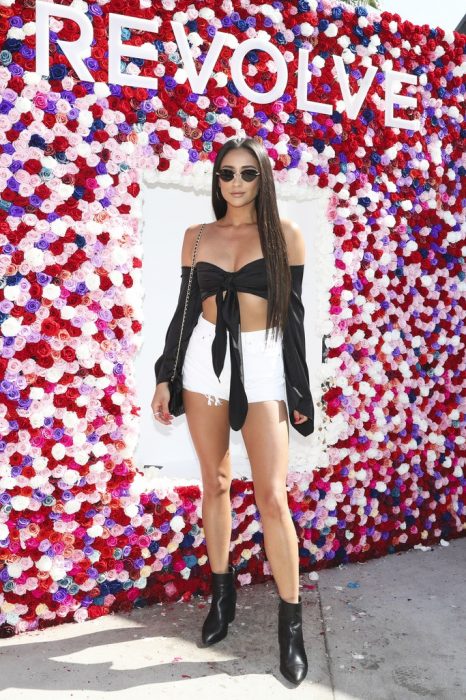 The little liar you chose a crop top with long sleeves, shorts and white booties black.
11. Vanessa Hudgens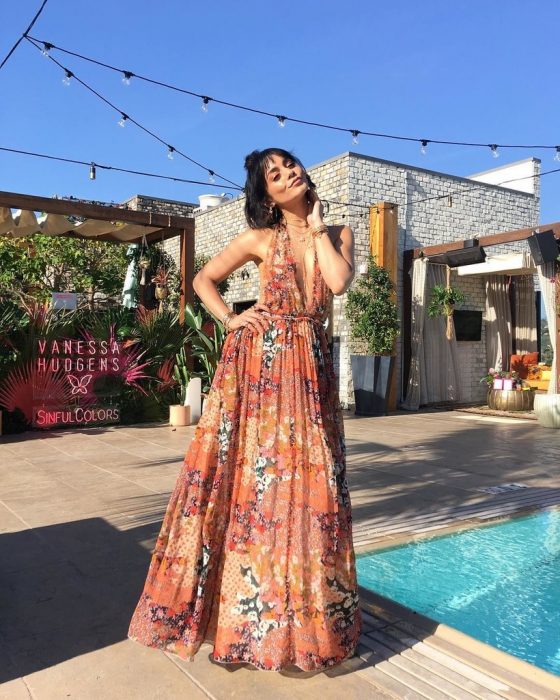 The queen of Coachella attended in a colorful dress of peach color with floral prints perfect.
12. Taylor Hill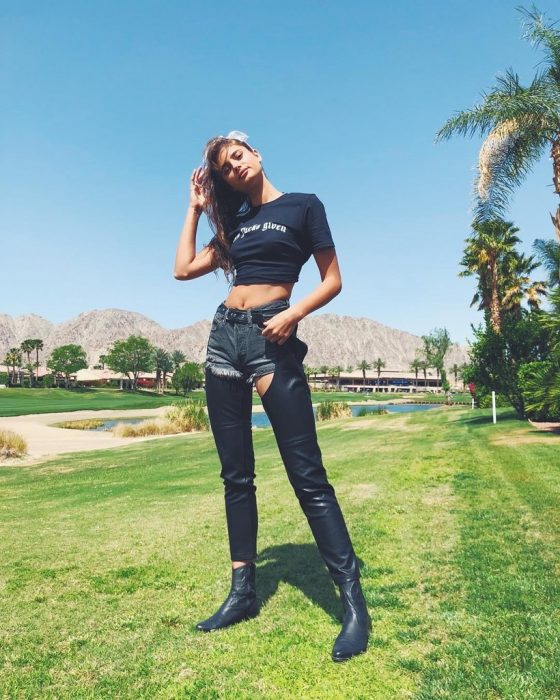 The Victoria's Secret model appeared on the first day with shorts of jeans, a top and short chaps of the skin, which he combined with ankle boots jeans.
13. Bella Hadid and Hailey Baldwin
The models and best friends coordinated their outfits. On the one hand, Bella was wearing some shorts of denim and crop top white, and Hailey was wearing denim shorts with crop top lace. Both chose sneakers to combine their outfits.
14. Pamallier
The influencer mexican opted for a casual style using a set of short and loose with prints, metallics and a crop top black.
15. Camila Mendez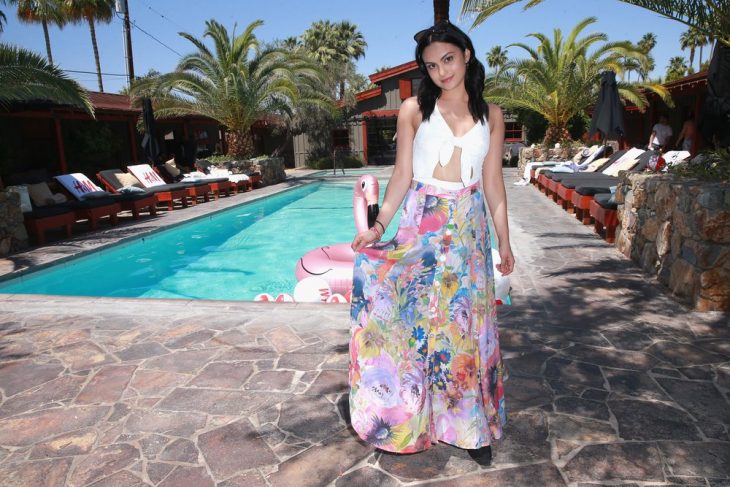 The actress attended a pool party with a colorful maxivestido of floral print.