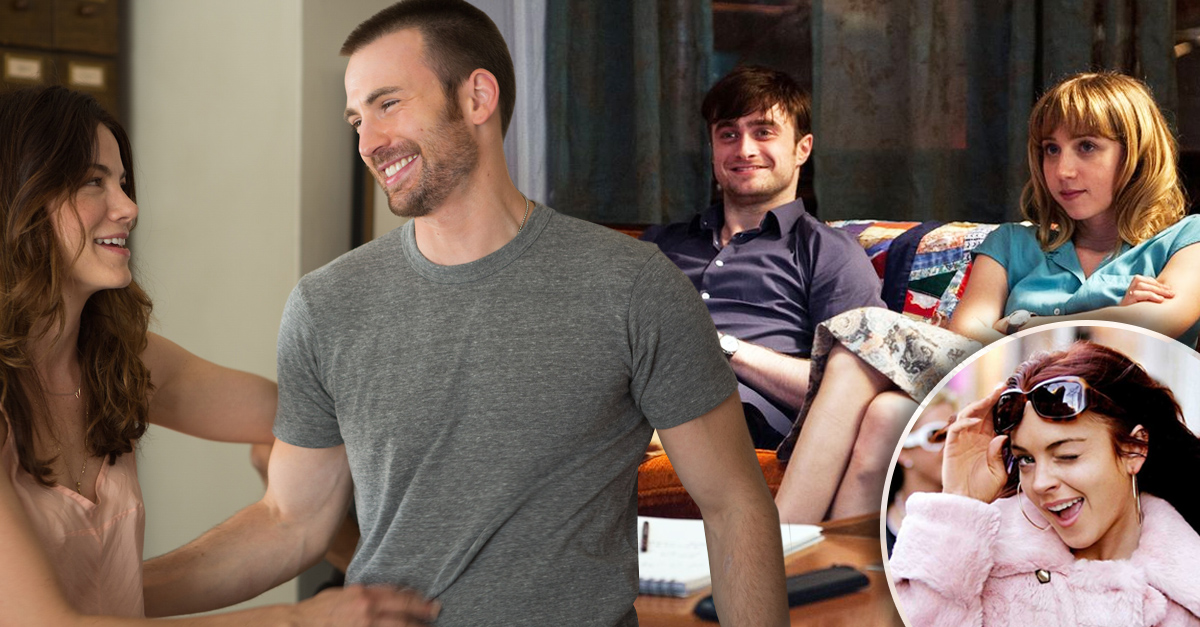 The romanticism has changed in recent days. It seems that the girls we are tired of the tragic stories and we would laugh at ourselves as we find love. Perhaps this is the main reason that romantic comedies have taken of the big screen.
We tend to see the same rom-com : 27 dresses, 10 things I hate about you, he doesn't like you, among others. However, we have found some films that you probably haven't seen. If so, then prepare your popcorn and enjoy these 15 stories of love.
1. About Time
[embedded content]
Added aspects of science fiction at the same time maintaining a sense of classic romance.
2. Playing it Cool
[embedded content]
It is a kind of parody of romantic comedies and makes a mockery of all the clichés while being delivered to them.
3. Spouses, lovers and friends
[embedded content]
A married couple that decides to end their marriage, but they are still spending their time together.
4. What If
[embedded content]
Two friends who slowly discover that they would like to be more.
5. When we first met
[embedded content]
His first night was perfect… almost. Now you will have to travel back in time to remedy it.
6. Ruby Sparks
[embedded content]
We had seen even mannequins come to life, but not to literary characters.
7. The exception to the rule
[embedded content]
A of course forbidden love: the of a star in the making and a driver. Among them, the great mogul Howard Hughes.
8. Hot to talk to girls at parties
[embedded content]
Elle Fanning and Nicole Kidman in a story of aliens, music, London and love.
9. Give me back my luck
[embedded content]
If Lindsay Lohan wants to regain his luck shall kiss Chris Pine.
10. The first time
[embedded content]
Two young people who are known to accidentally get out of a party. Soon both will realize that they have more things in common believe it and will be able to explore together the true meaning of love.
11. The list did not kiss Naomi and Ely
[embedded content]
Two best friends that are virtually inseparable. However, their friendship is put to the test when they both end up falling in love with the same boy and must choose between their relationship or a new love.
12. Love.com
[embedded content]
A blogger of fashion and a lover of video games initiate a relationship that becomes a trend of social networks. But when they try to separate your personal life from the virtual world, things can end up being more difficult than they thought.
13. Love at second glance
[embedded content]
A couple spends a casual night, but this is complicated when both need to stay the whole day together, as a snow storm falls on the city.
14. Life after Beth
[embedded content]
Romantic comedy of terror, in the line of the love story zombie.
15. Table 19
[embedded content]
If your boyfriend leaves you for the message and at the same time you get the wedding invitation of those who were to be your brothers-in-law, are you going to the wedding? Anna Kendrick decides that yes and sit on the table 19 with the rest of solterones and spinsters.