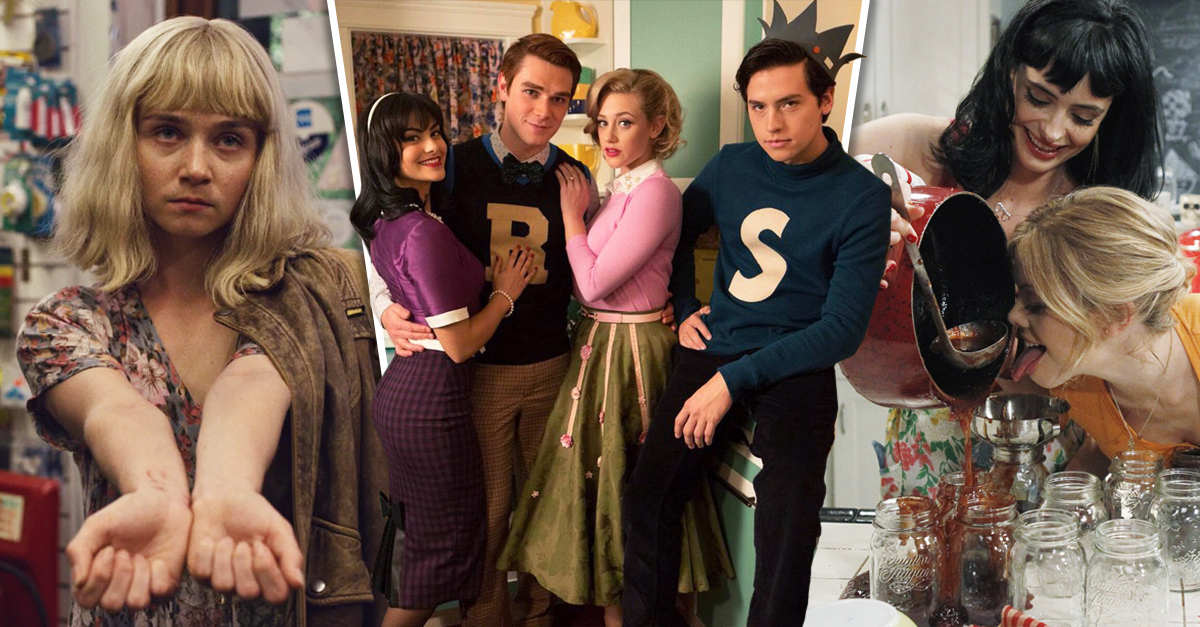 It is horrible, become a fan of a series after it has been made popular. The spoilers are flooding the Internet and you have to be careful not to listen to conversations about the topic. But without a doubt the most frustrating thing is having to wait years to know their outcome. Just "Gossip Girl" took six seasons to reach his end, and what to say of Grey's Anatomy, which took 13 seasons.
Basically you give your life to a series, and each moment count. Therefore, in this occasion to enjoy your holidays, and during each day to catch up with the series more current time. Riverdale will be your basic to go back to school.
1. Riverdale
[embedded content]
Netflix has made available the first season of this series. Catch up will only take you a day.
2. Dark
[embedded content]
It is likely that the series will soon have a second season, so don't waste any more time and enjoy a mixture between Stranger Things , and The Twilight Zone, time travel and secrets too shameful to mention.
3. Alias Grace
[embedded content]
Based on the novel of the writer Margaret Atwood. This mini-series of six chapters brings for the first time to the screen the story of Grace Marks, a notorious killer on the still doubt of his guilt.
4. The end of The f***ing world
[embedded content]
It is so easy, fast and enjoyable to see this series that when you finish you will want more and more. It sounds frustrating, but worth the money.
5. Godless
[embedded content]
Their messages feminists and their stories of the Old West makes it a good choice for a marathon.
6. Dear White People
[embedded content]
This series is meant to be a wake-up call in the form of a satire of racism in the united States. Is a rebellious and controversial, and that is always good.
7. The Sinner
[embedded content]
Jessica Biel turns in a killer unexpected. The reason for his outbursts of rage and violence is a mystery even to her.
8. Manhunt: The Unabomber
[embedded content]
Imáginate, all of a sudden, a panic breaks out because a terrorist is sending parcel bombs untraceable.
9. Don t Trust the B**** in Apartment 23
[embedded content]
A woman full of black humor that has ceased to worry about what the world think about it.
10. The house of paper
[embedded content]
With millions of euros and their lives are in danger, nine thieves attempt to the greatest robbery of all time.
11. Atypical
[embedded content]
Sam is a boy with autism spectrum. Is ready to start dating some girls, but things get a bit more complicated.
12. Everything Sucks!
[embedded content]
A mixture of love, heartache and friendship in the style of the 90's.
13. Alexa and Katie
[embedded content]
Alexa is battling cancer. But with the help of his friend Katie will all change.
14. A series of unfortunate events
[embedded content]
Orphans Baudelaire are faced with various tests and the evil count Olaf in his fateful quest to discover family secrets.
15. The chronicles of Lizzie Borden
[embedded content]
Excommunicated for the murder of his father and stepmother, Lizzie is faced with detectives and other enemies while you enjoy your new infamy.