Not content with having lost millions of dollars by a comment of Kylie Jenner few weeks ago, now Snapchat seems to want to dig his own grave in the most epic possible.
And is that the application has committed a very grave error that cost him the 4.31 percent of its value on the New York Stock exchange. It all started when several users of the social network noticed a strange advertisement of the famous game 'What would you prefer?', but your question was a reference to something rather unpleasant happened some years ago.
¡Insólito!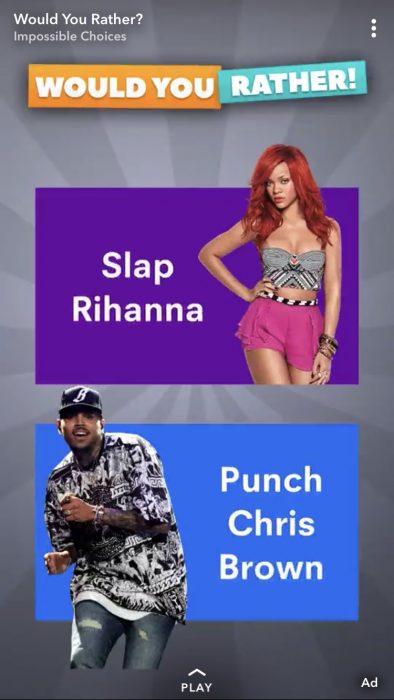 The game offered two options: 'Slapping Rihanna', or 'Hit Chris Brown', a clear allusion to the moment in which the singer was a victim of domestic violence by her former spouse, Chris Brown, who in 2009 hit brutally. After the complaint, the justice pleaded guilty to those facts to Brown.
Annoyed by this banner ad, the singer from Barbados has decided to publish in its account of Instagram, a statement in which he challenged to the app: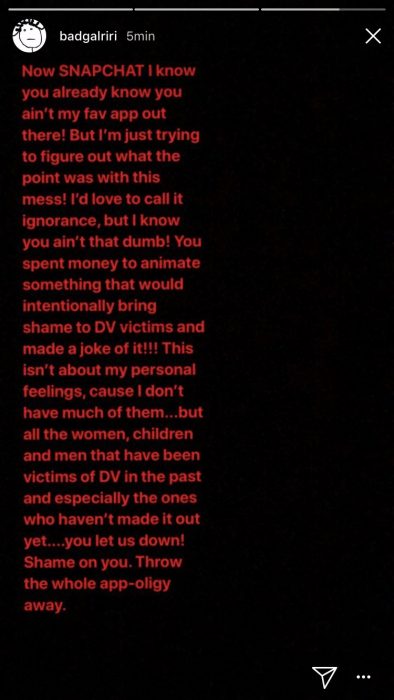 Snapchat, I know that you know that are not my favorite app, but I am trying to understand what is the point of causing this disaster? I'd like to call it ignorance, but I don't think that they are so stupid! Spent money to animate something that intentionally brings shame to the victims of domestic violence and made a joke of it! This is not about my feelings, because I don't have many… but all the women, children and men who have been victims of domestic violence in the past and especially those who still have not declared… you have let us down! What a shame! Get rid of this application right now.
Many complaints received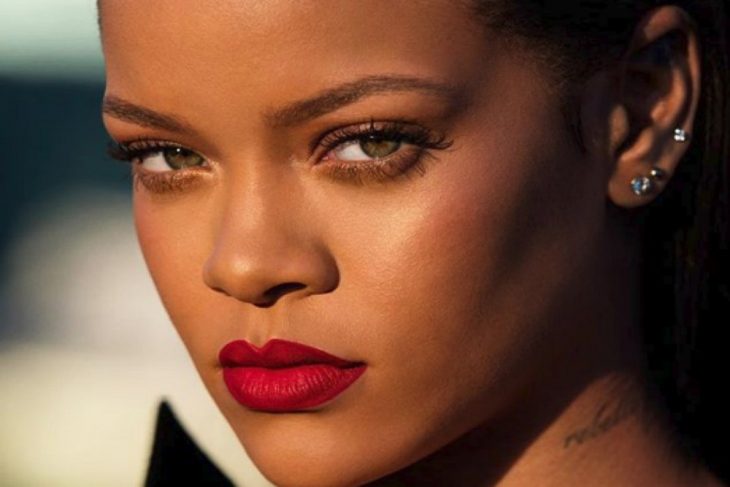 Among the individuals who joined the complaint is included the daughter of Bill and Hillary Clinton, Chelsea Clinton, who called it horrible and did not give credit to that the company had accepted.
Too late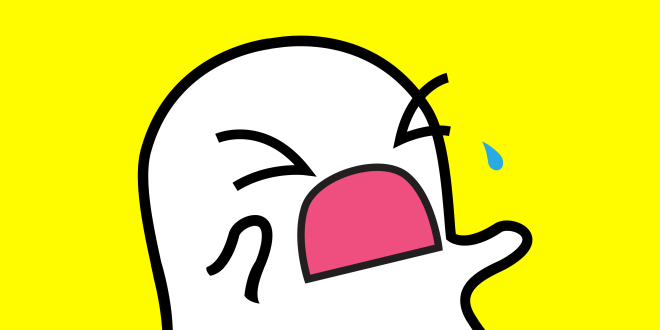 After this reprehensible act, the social network pulled the ad of the platform, and a company spokesperson issued an apology and said that 'it was approved by mistake':
This ad is disgusting and should never have appeared in our service. We are very sorry to have committed the terrible error of allowing to pass through our review process. We are investigating how it happened so that we can make sure that never happens again.
It is clear they did not anticipate the serious consequences of his masterful error, so much so that there is the rumor that this is the end of the social network. What do you think about it?