The arrival of a baby is always cause for happiness, especially when it comes to a partner, who love and are willing to form a large family. So for the singer Pink was a great pleasure toannounce her second pregnancy through your account Instagram and share your happiness with all his followers.
The interpreter Just Give Me a Reason , 37 years old, she shared a photo where wearing a beautiful long dress and holding her belly, accompanied by her eldest daughter, Willow, 5 years old. The picture is adorable and shows a happy and serene Pink, who just simply say, "surprise!"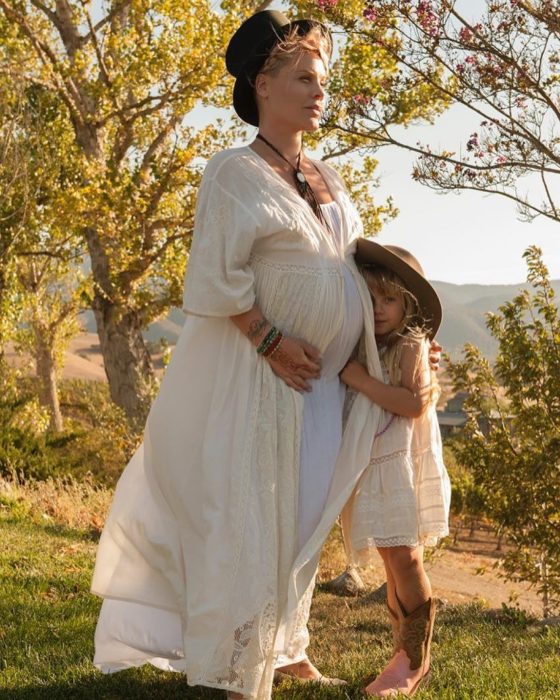 Pink and Carey Hart, her husband, have together since 2001. Although their relationship has had ups and downs and have separated several times, in 2010 they reconciled after undergoing couples therapy. 2011 was the year that saw reach the firstborn of the couple, their daughter Willow.
In 2013, Pink expressed desire to form a family:
"My brother is everything to me. So I want to have a family Willow beyond your father and mother ".
The singer looks gorgeous, happy and radiant with her pregnancy, and all their fans are eager to meet the new family member. Congratulations Pink!