Burrard-Lucas has spent 10 years taking photographs for his new book 'wildlife sites in the top of the world'
He has traveled to many destinations around the world including Zambia, Peru, and the Falkland Islands.
Photographer has developed techniques that allow you to approach the animals which was impossible before.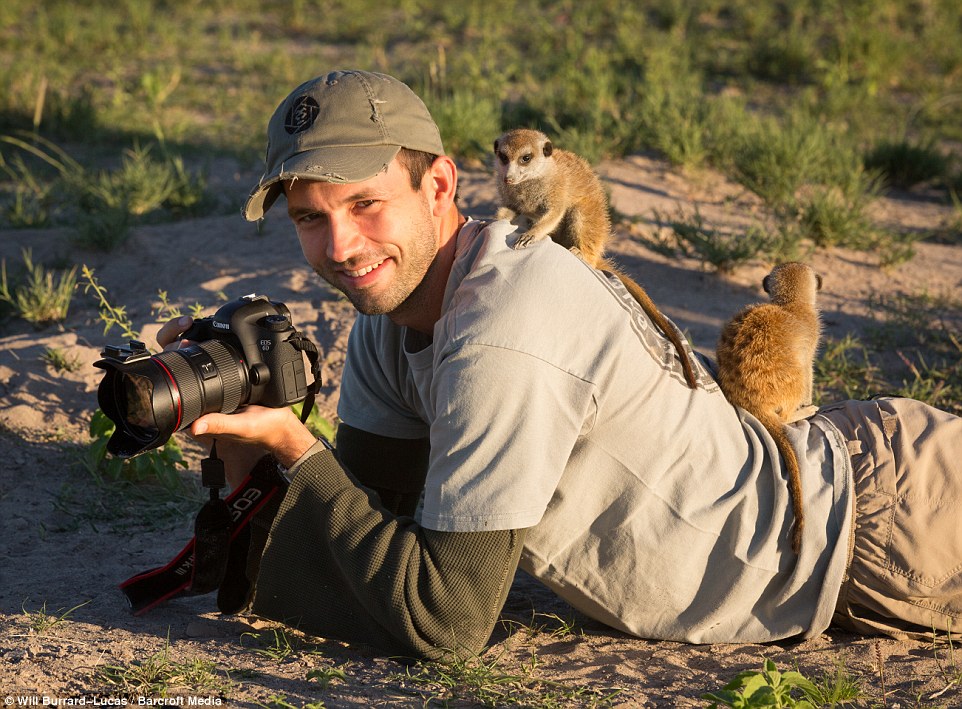 An intrepid photographer has traveled the world to capture some of the most dangerous and elusive animals on the planet – as you never have seen before.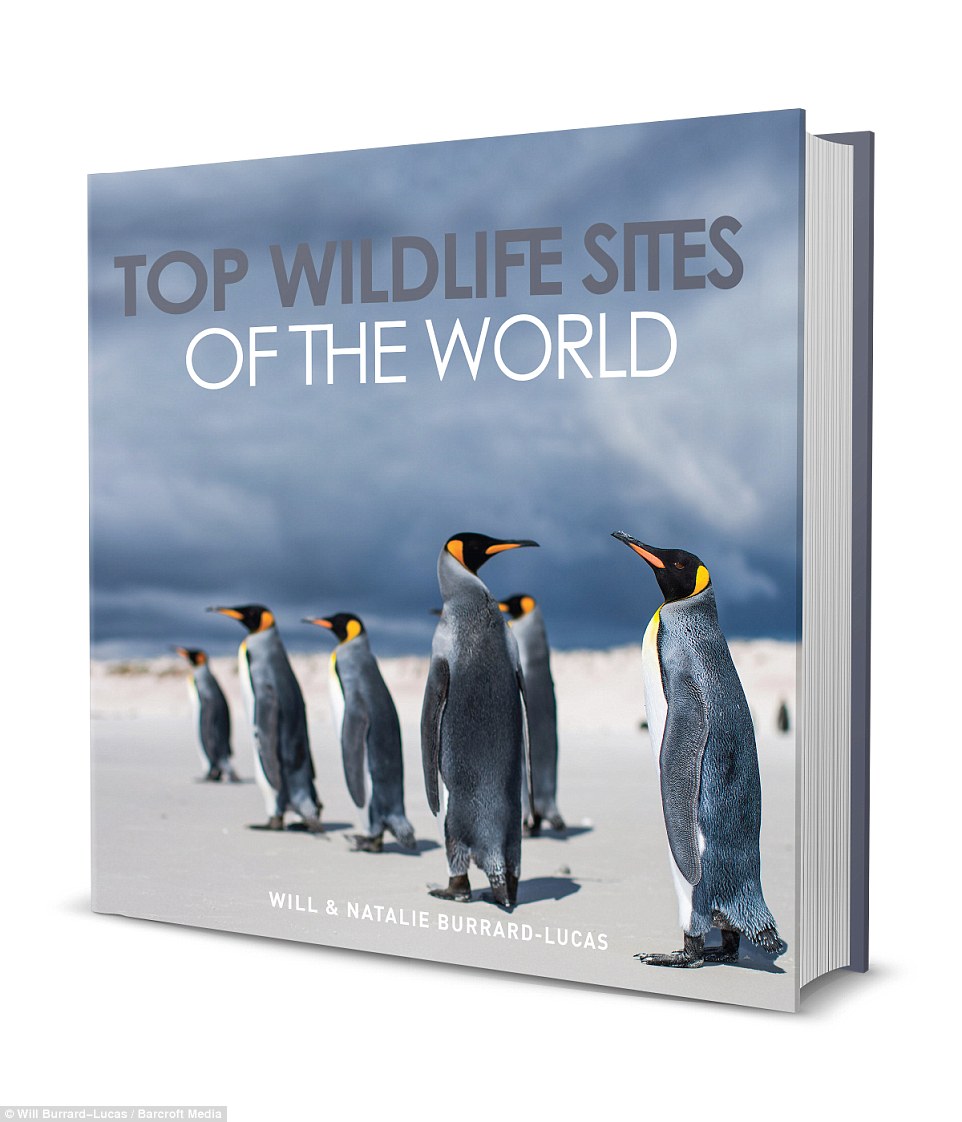 Ten years it took to manufacture this new book by Will Burrard-Lucas, 'Top Sites Wildlife World', looking for the perfect shot.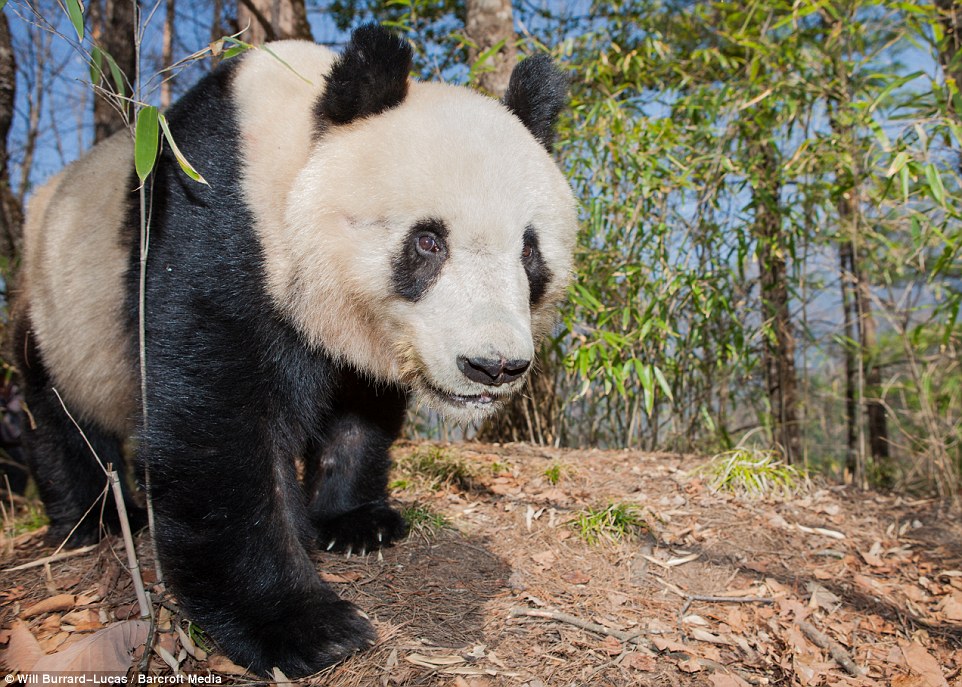 A giant panda passes near the camera Burrard-Lucas, taken in China in April 2011. The bear is considered an endangered species.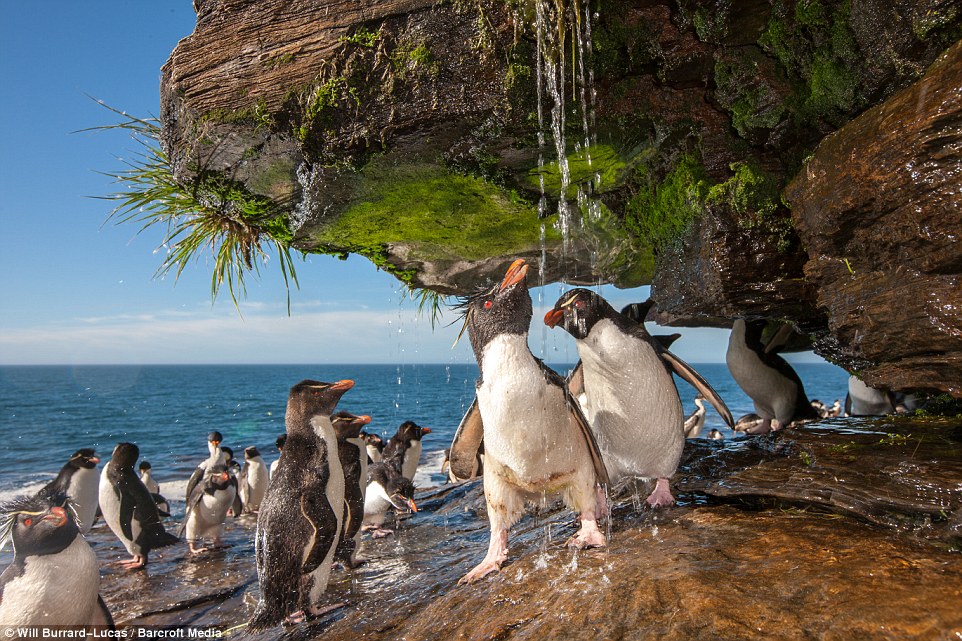 Rockhopper penguins take a cold shower under running water from the rocks, taken in the Falkland Islands in December 2009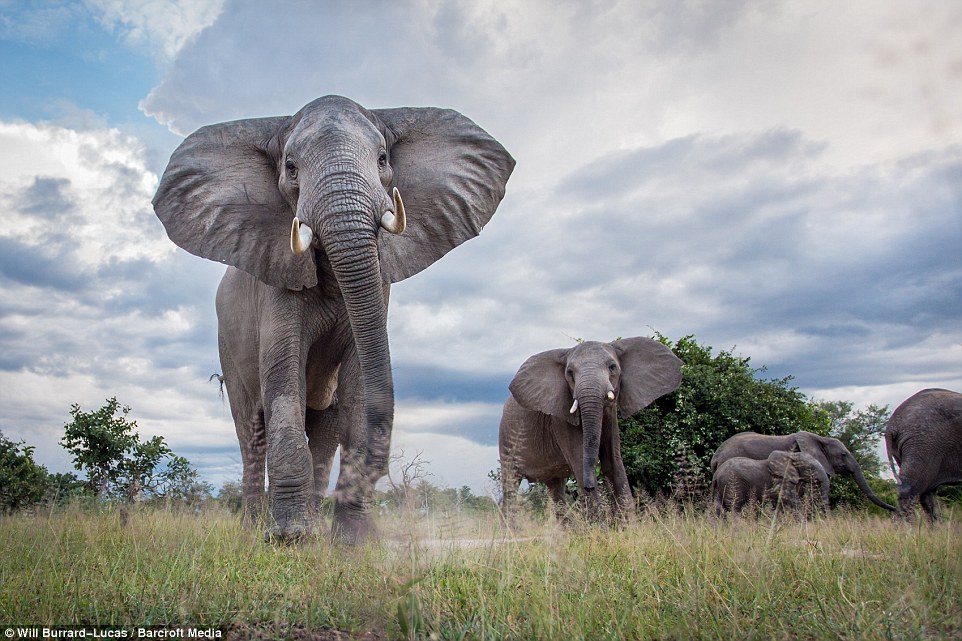 Will Burrard-Lucas reveals the majesty of elephants in this stunning photo taken in South Luangwa National Park, Zambia in February 2013.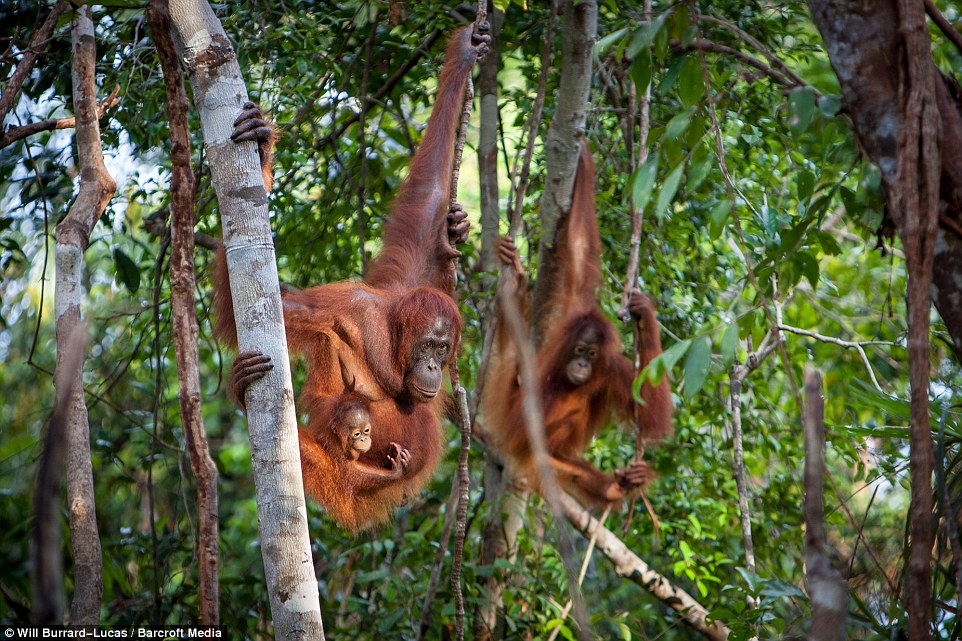 Orangutans in Borneo, taken in May 2009. The baby orangutan clings tightly to his mother while traveling.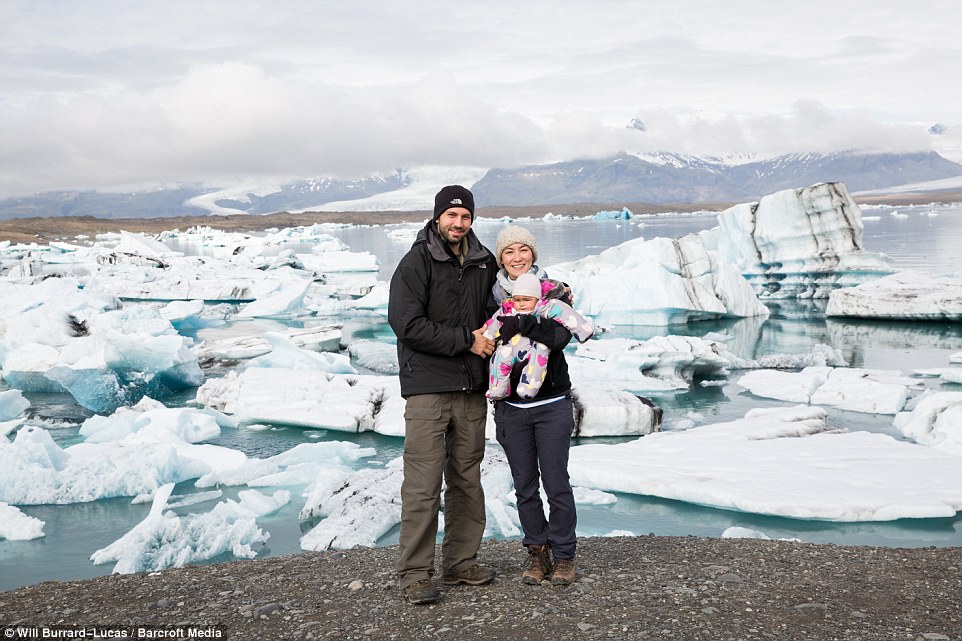 The authors, Will Burrard-Lucas and Natalie, with her daughter, Spring in March 2016. While shots of pictures, his wife, Natalie, wrote the words for the book.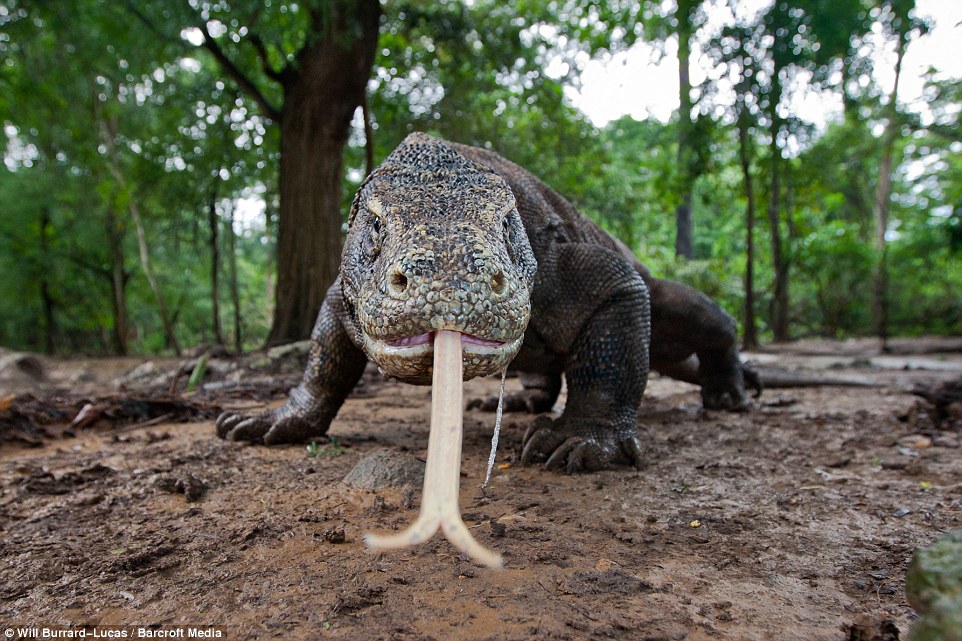 A Komodo dragon sticks out his tongue while a trail of drool hanging from his mouth, taken in Komodo National Park Indonesia in April 2011.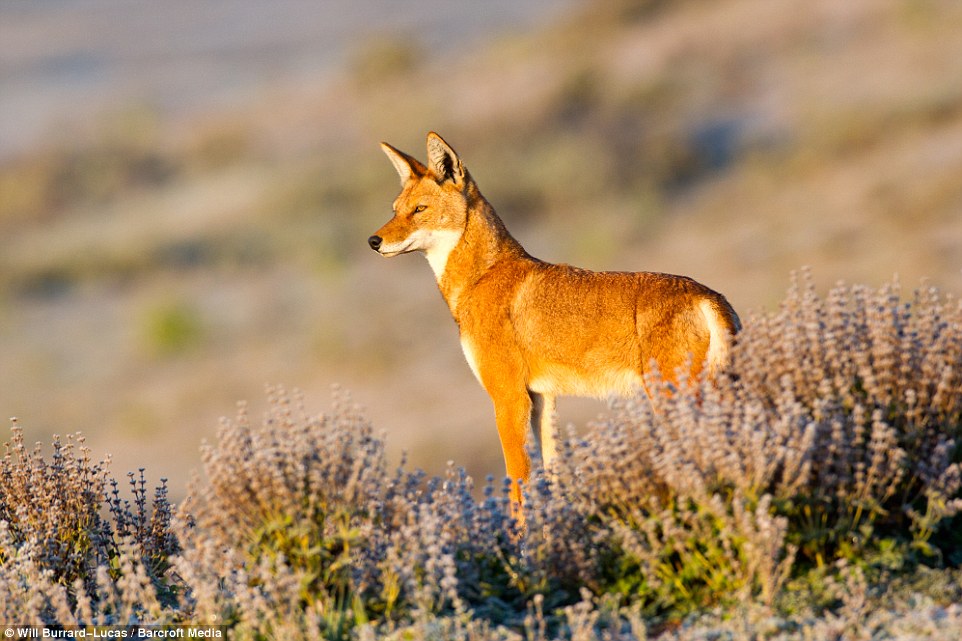 A young Ethiopian wolf male looking over a frosty landscape little before joining the rest of the pack for a morning patrol their territory. It was taken in Ethiopia in November 2011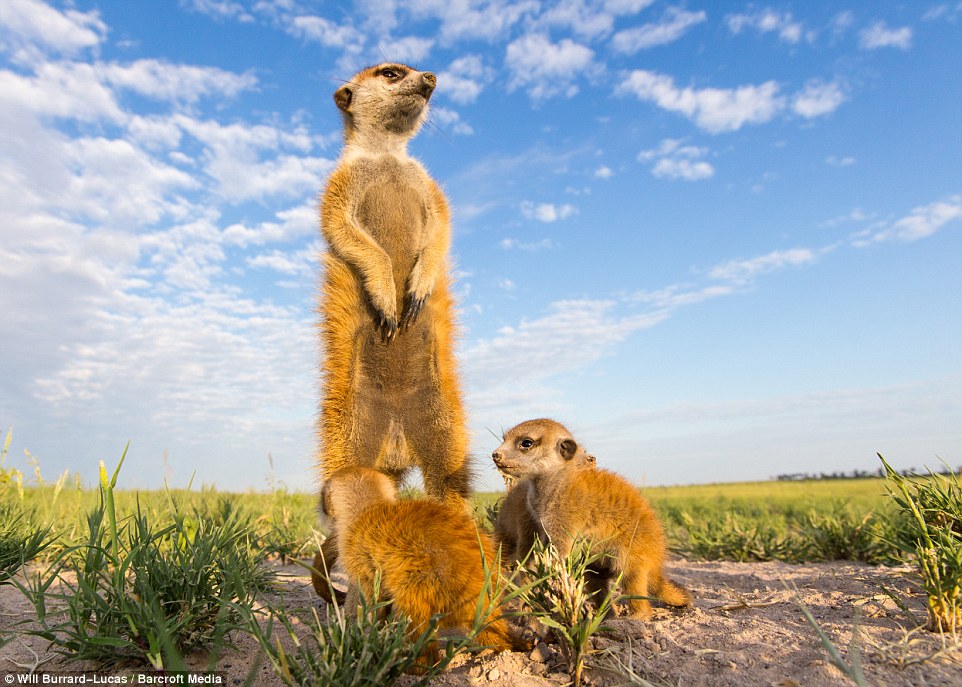 A family of meerkats in Makgadikgadi Pans, Botswana, in January 2014. One is standing on its hind legs, looking out for danger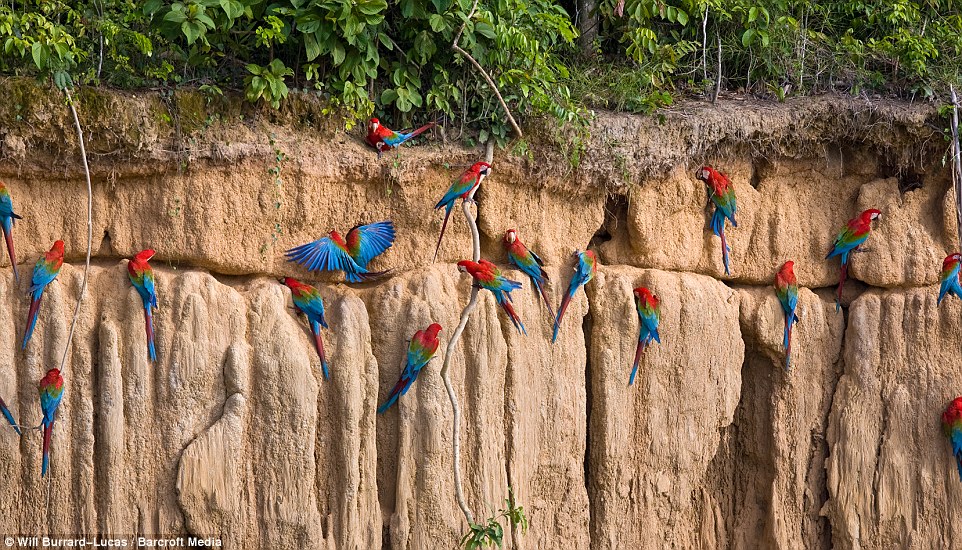 Macaws rainbow colors perch on the side of a cliff in Peru, taken in July 2006. The birds feed and nest among the rocks.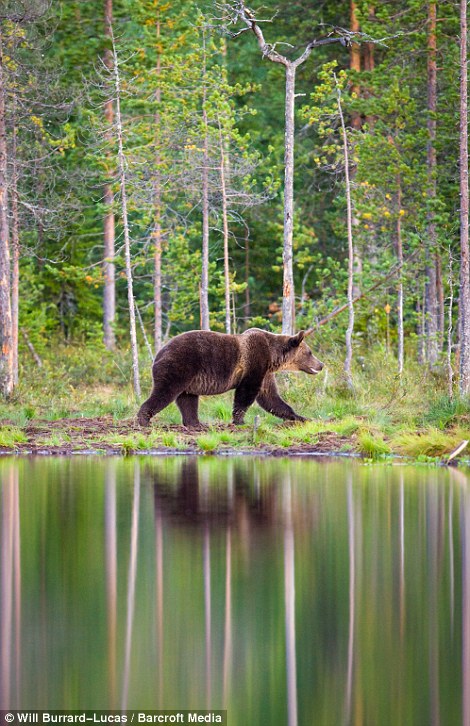 A large European brown bear in the photo, and strolling past Burrard-Lucas in Finland in August 2008.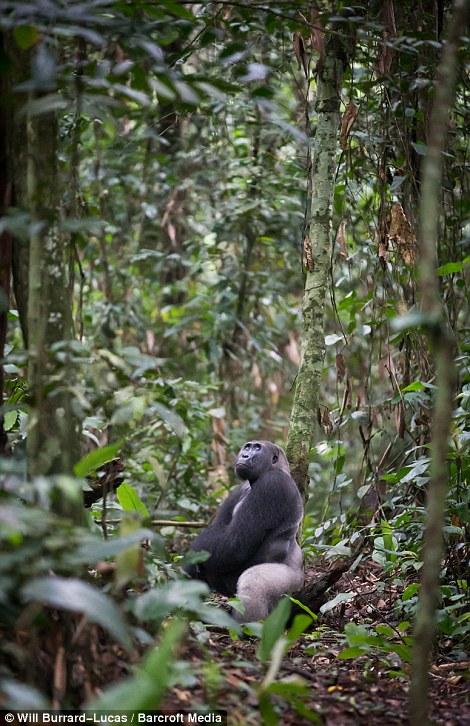 Silverback gorilla critically endangered photographed in the Congo in May 2014.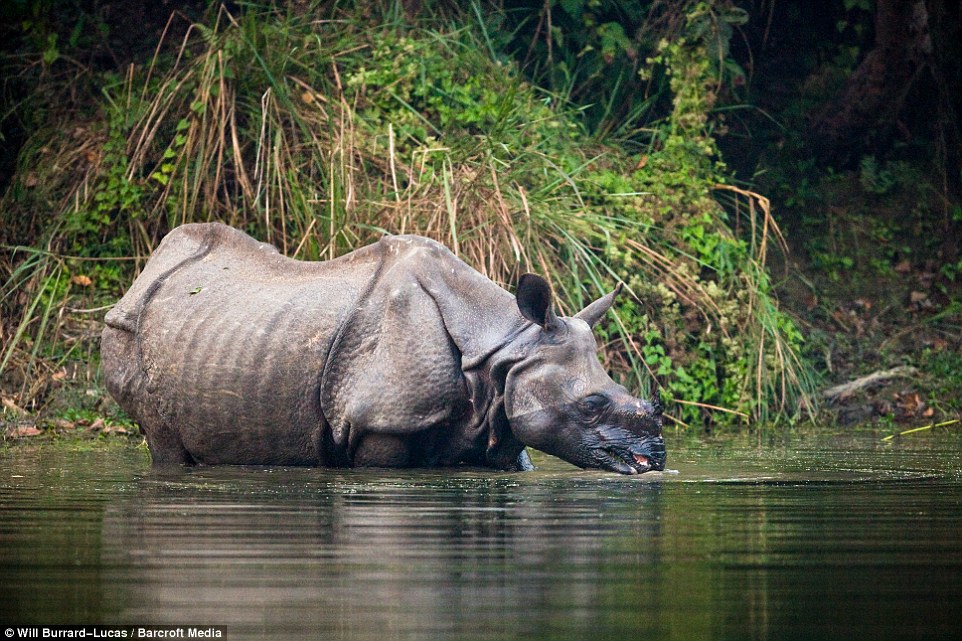 Photo rhino drinking in Chitwan National Park, Nepal, December 2008.
This image shows a moose in the distance, taken in Grand Teton National Park Wyoming in May 2015. One is swimming through the water.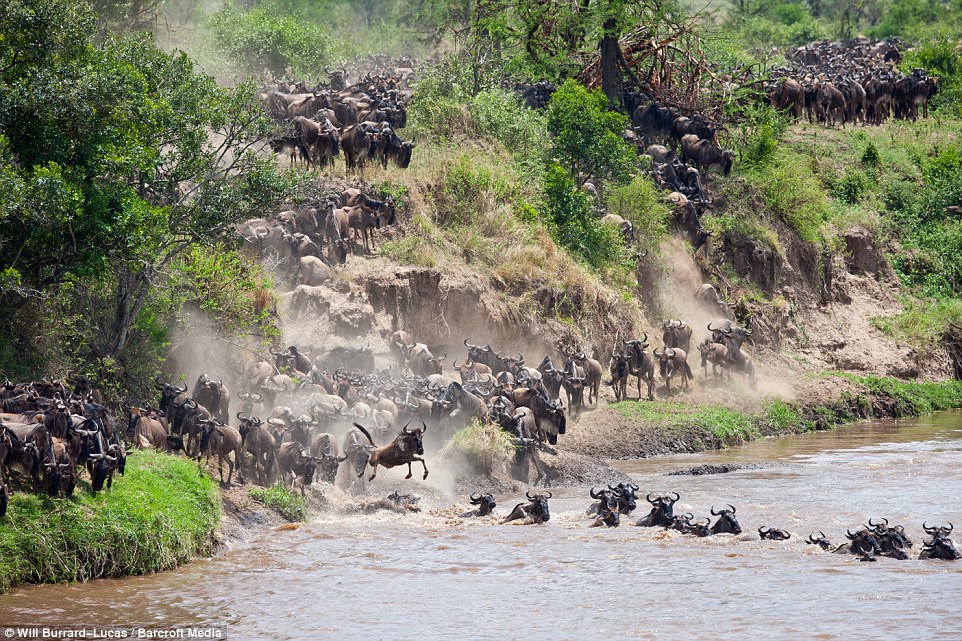 Huge herd of wildebeest jumping the Mara River during annual migration taken in the Serengeti, Tanzania, in September 2010.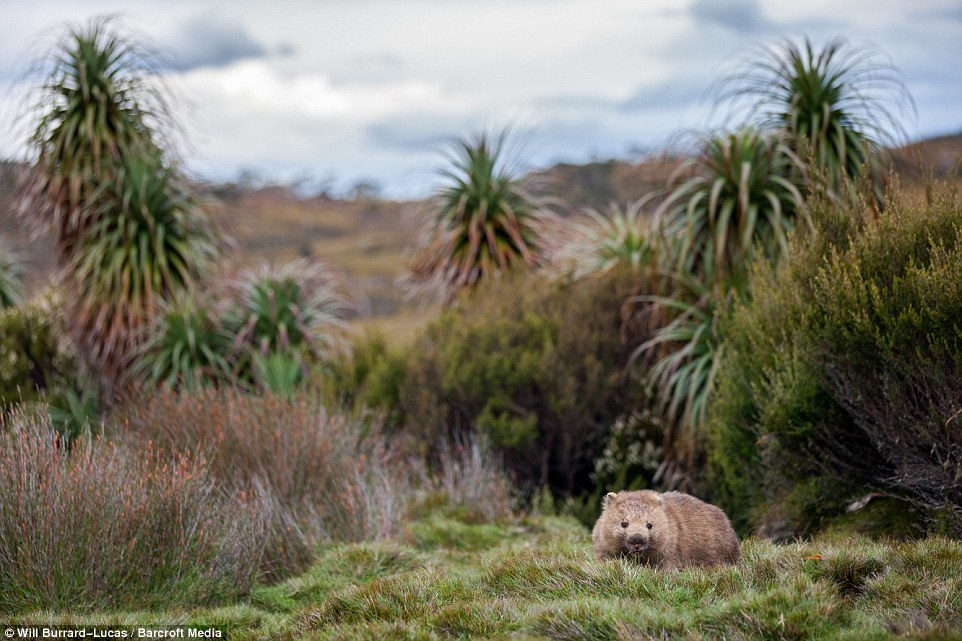 A Wombat. Burrard-Lucas and his camera among the lush green meadow in Tasmania, taken in December 2010.