She is Molly Blair, an American of androgynous appearance whose measurements are 81-60-86. Above the catwalk and at first glance it looks like a common model, although it has a girl face, big ears, a basketball player's stature, and a somewhat ungainly figure.
However, it is the model that brands like Chanel, Dior, Valli and Loewe choose to wear their garments at Paris Fashion Week.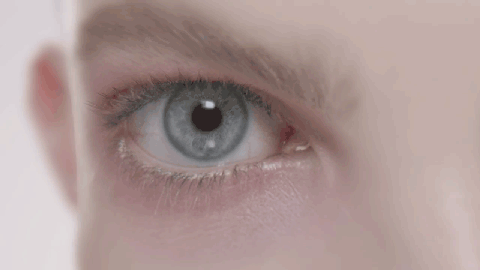 Because of their physical quirky, in its 17 years of life she had to deal with a long list of nasty epithets as: alien, rat, praying mantis, gremlin , elf, demon or goblin .
But it is precisely those same physical attributes that led her to become part of the prestigious ELITE agency, challenging Alexander McQueen, Balenciaga, Alexander Wang, Prada, Gucci and Chanel to model their garments with a concept of beauty that is totally different from that of We are accustomed By the way, Chanel accepted the challenge and chose to wear the wedding dress that closed the parade of the brand.
A curious fact is that Molly had never had the perception that her body was so peculiar, nor had any interest in fashion. Only she went to classes within their school, played tennis and was, as she described, "a unibrow with glasses and shirt".
But her life changed completely when she was discovered in a secondhand flea market in New York. Then, everything that had made her strange in the street, she became an unforgettable icon in the world of fashion.
Molly describes this world as a great community of people who have always felt strange to be tall and thin, in which she has known at once people similar to her; Something that is strange because she had never been able to make friends so easily.
Definitely its difference lies in that exotic beauty that seems to come from another planet or belong to another species. That is why Blair's is not like the story of the ugly duckling that turns into a swan, but the proof that beauty needs something more to not be so boring.