For years, many mothers have had to cope with a society that looks like taboo or something "bad" to the act of breastfeeding in public. And therefore, many celebrity mothers have decided to raise their voice to show that there is nothing wrong with breastfeeding.
Here we leave 10 celebrities who give their opinion on how wonderful this experience with your baby.
"I have decided to breastfeed my daughter and am willing to do it anywhere. It really bothers me that people bother to see me do it in public. I get the feeling that they see it as something sexual, when it is just the opposite. I do not care what others think, but I think it's unfair that society is so hard on women who decide to practice breastfeeding like me. "

– Mila Kunis.
1. Liv Tyler
"With my daughter one Sunday morning in bed. This is the most precious of all "gift.
2. Kourtney Kardashian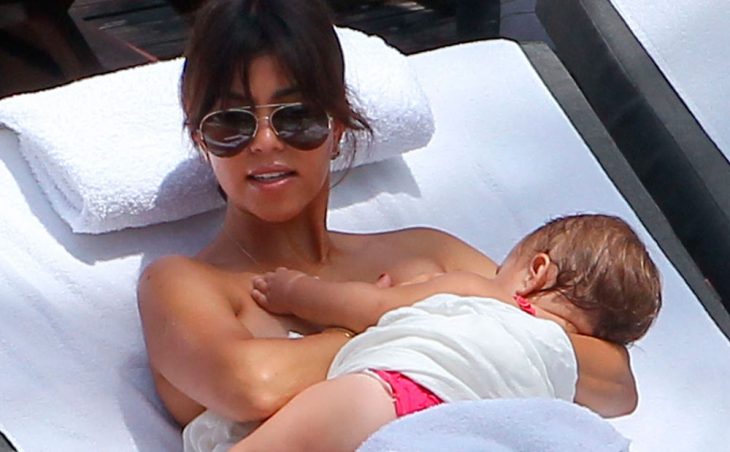 "The 14 months are the perfect time to stop breastfeeding; but honestly when I realized I had to quit with my first child, I cried sad to think that this wonderful experience is already finished. "
3. Olivia Wilde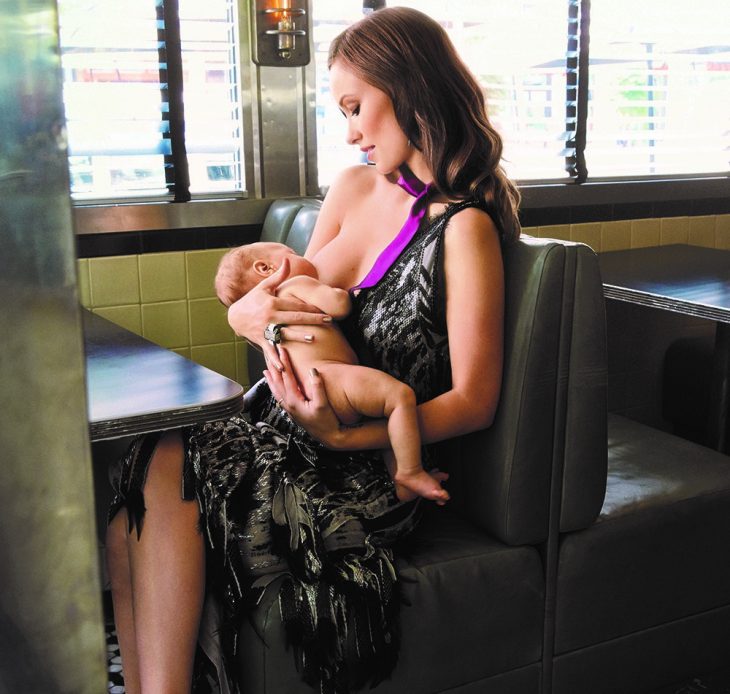 "For a Glamour magazine shoot I stopped to photograph me while breastfeeding my son.People criticized me because I was making it seem as if motherhood was easy. But I let it happen that picture because I am a working mother and feed my son is crossed within my working hours, like any other mother. "
4. Chrissy Teigen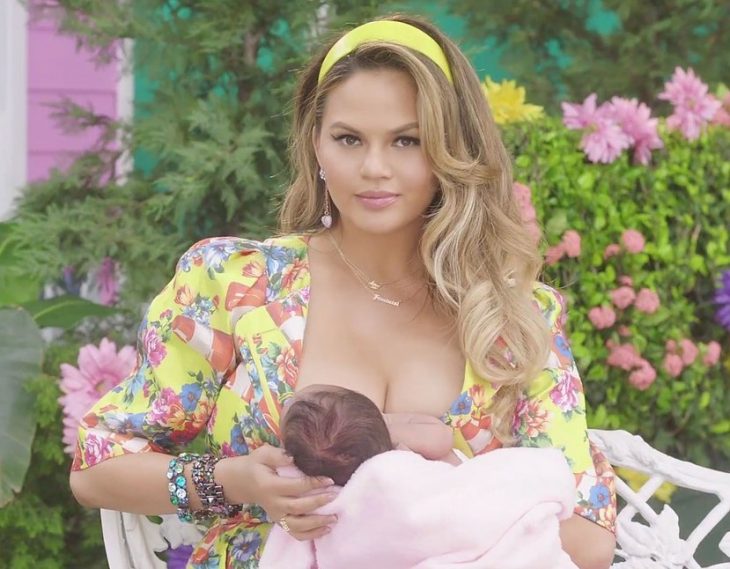 "For me it's fun. Sometimes I search Google for information on how to do better. I think a lot if I'll be doing well if it is working, or whether it should hurt more. I get confused about how to feel, I guess like any other mom; however I think that every day I improve breastfeeding my beautiful daughter ".
5. Gwen Stefani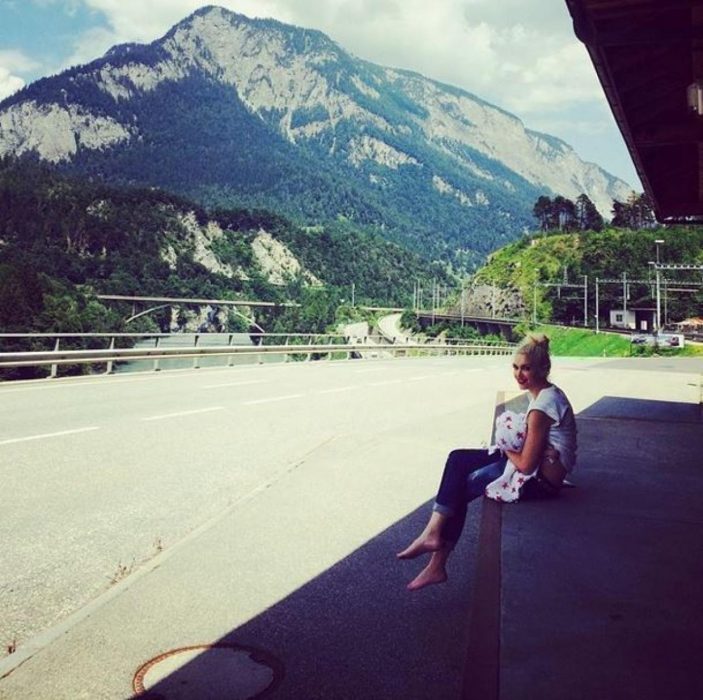 "I do not know when to leave nursing. I'll keep doing while I can honestly sometimes I'm afraid I can bite, but I think they are natural feelings of any mother. "
6. Natalia Vodianova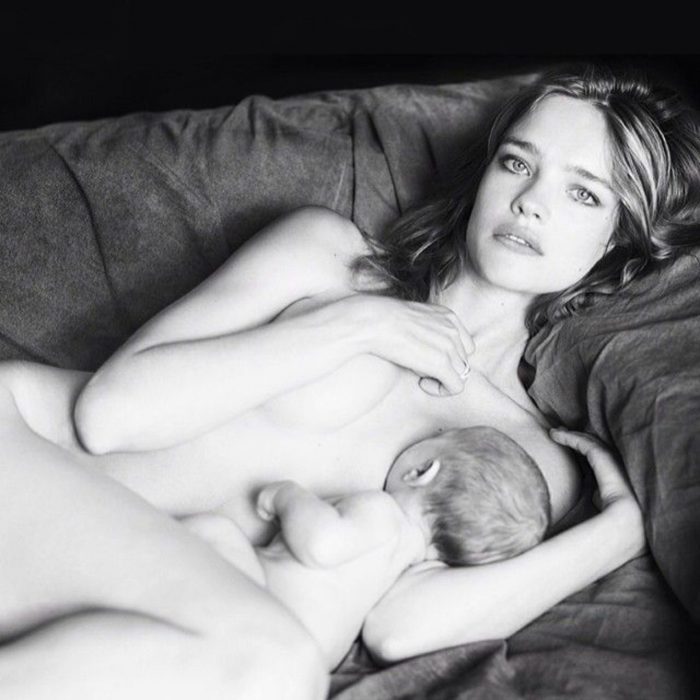 The Russian model Natalia Vodianova was attacked with the same question that many breastfeeding mothers, "we must all see it?" To which she replied:
"Yes, because if we continue to treat this as a secret, or something that should be reserved for the privacy of our home, will continue to fall as a taboo. This practice will be lost in time, misunderstood and not prevail with future mothers. "
7. Pink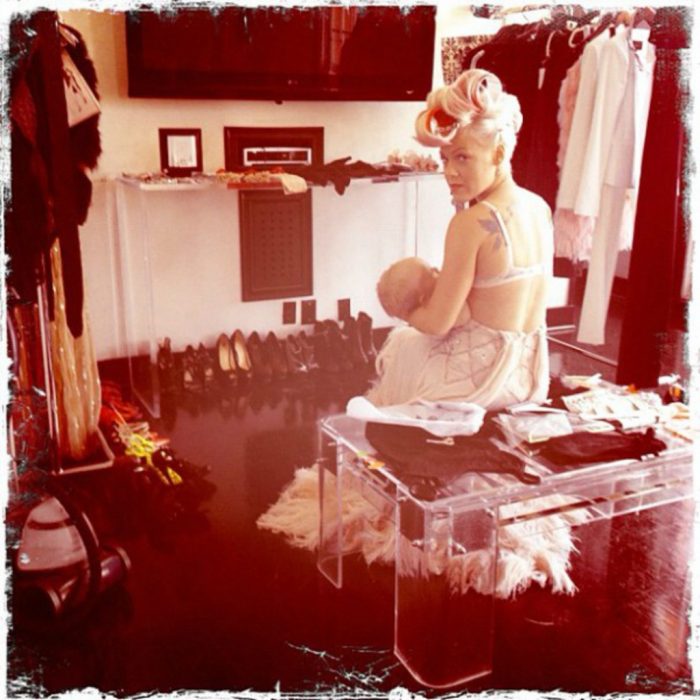 "It is time for us to support what is healthy, rather than judge him."
8. Miranda Kerr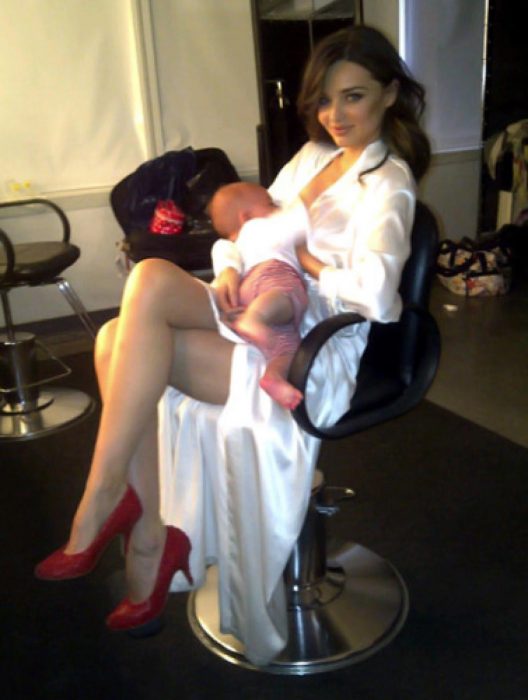 "It's just another day's work."
9. Gisele Bundchen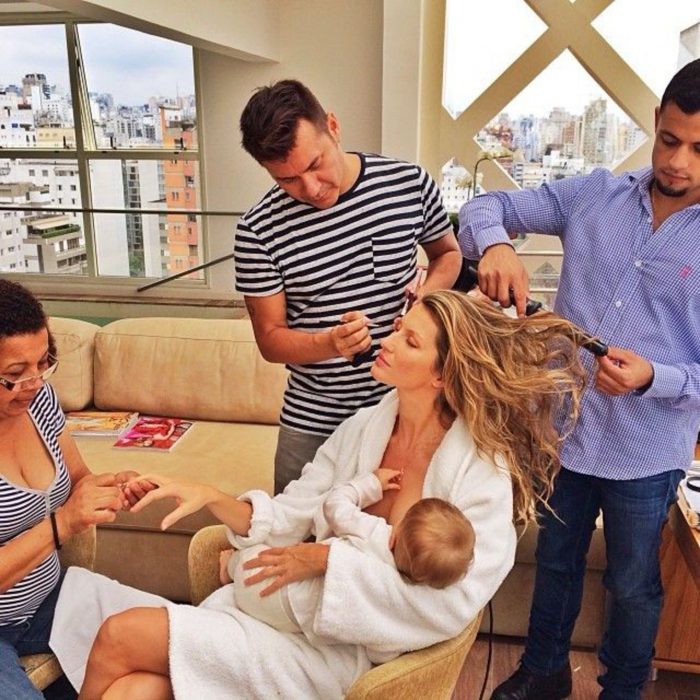 "My intention is to make a comment about the importance of breastfeeding. I said that this practice should be in the law, but not necessarily want to talk about laws, if not a passion and beliefs about parenting best for our children. "
10. Alyssa Milano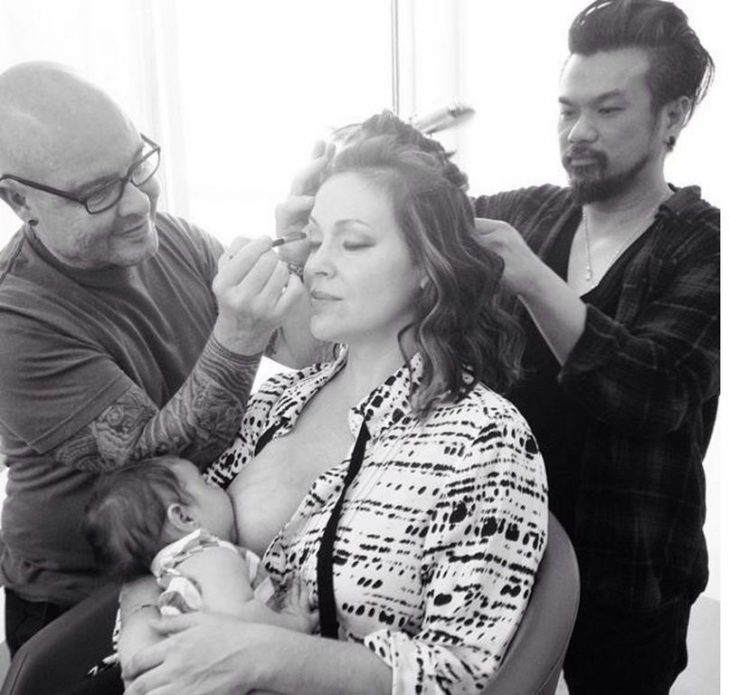 "My question is whether it is permissible Miley Cyrus out in photos with a single patch on her nipples, and I should go to my car to breastfeed my son. It is not right and shaming a mother, and I speak only for myself. "