This is the third music video that premiered Laura Pausini as part of his latest album, Related . The singer, 42, appears in much of the clip naked in a bathtub (without showing anything, of course) and boy that looks gorgeous! It can also be seen in other locations, like in a place full of mirrors, and wearing very nice dorado (also in a golden wall).
The lyrics of the song talks about how she gave forces and believed in him constantly, even in difficult times, in times where it seemed that things were not going well. Here I leave the video that premiered recently Pausini, how ?:
" I believed in my In my intuitions I thought walking without knowing where I win if I persisted I said I"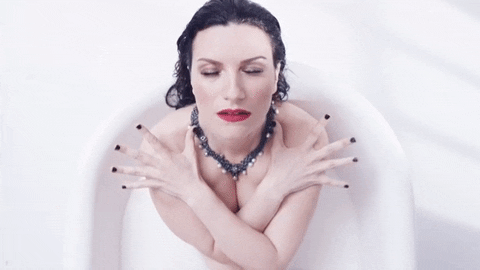 "I have believed in me as being another He told me fight Fight and win now He told me listen What you know already" "I wanted only a soulmate
Twin but with differences" It seems surprised as this Italian singer is able to renew every so often to keep current. Never leaving aside the essence, but Laura really knows how to adapt to the times and surprises us with new modern albums , but romantic and her style.
Well done, Laura!