If  you are  pregnant and want to have fun, there are now many creative designs on T – shirts to show off your belly  and attract glances .
simpler t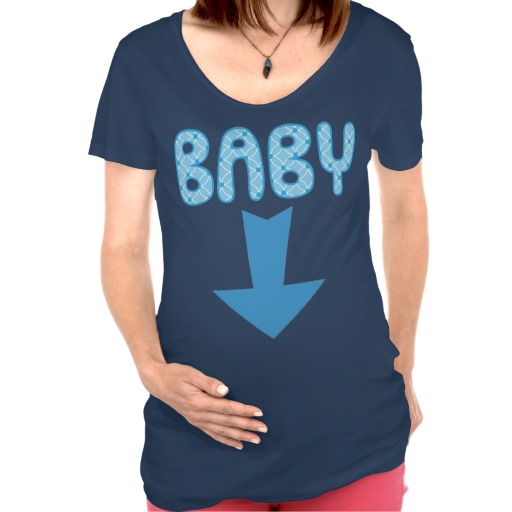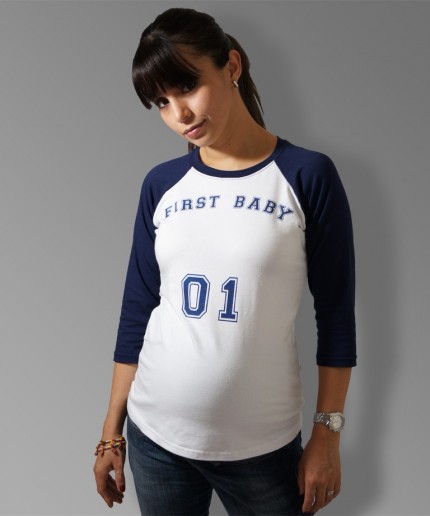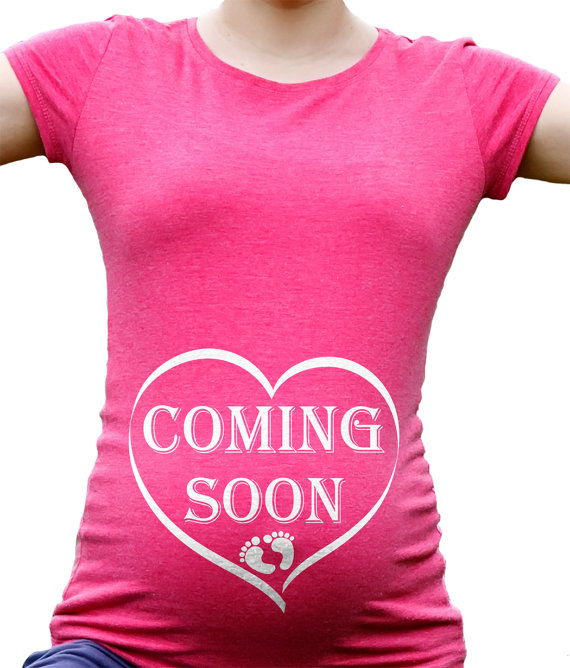 Or more creative and funny … (there are many to choose from)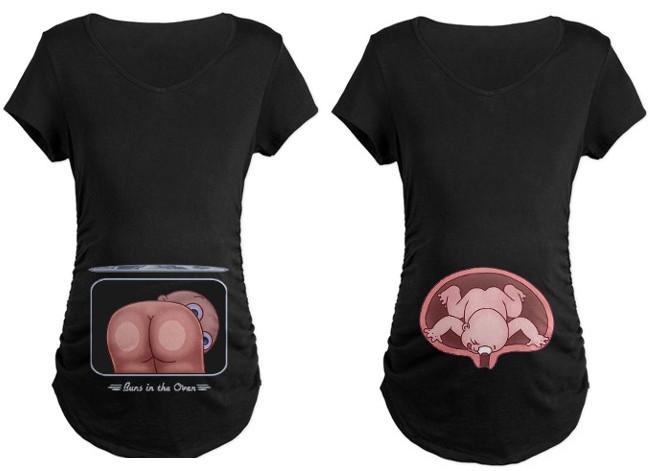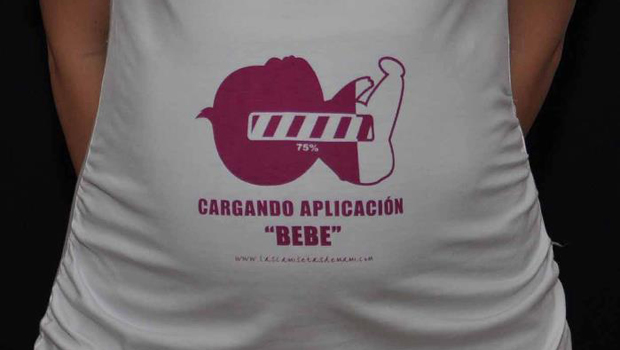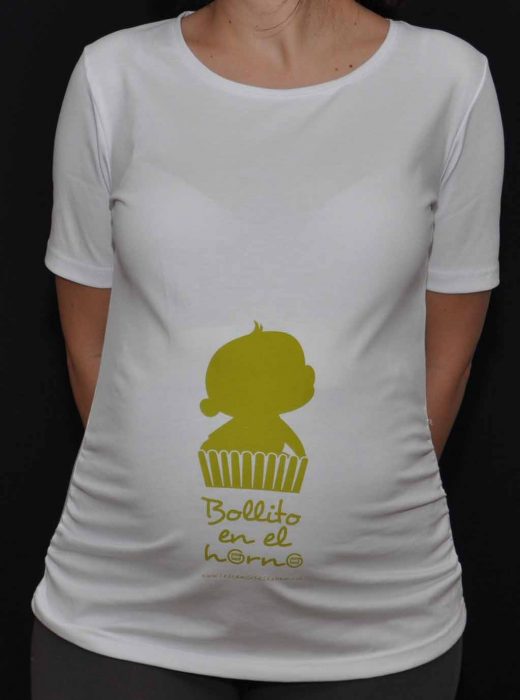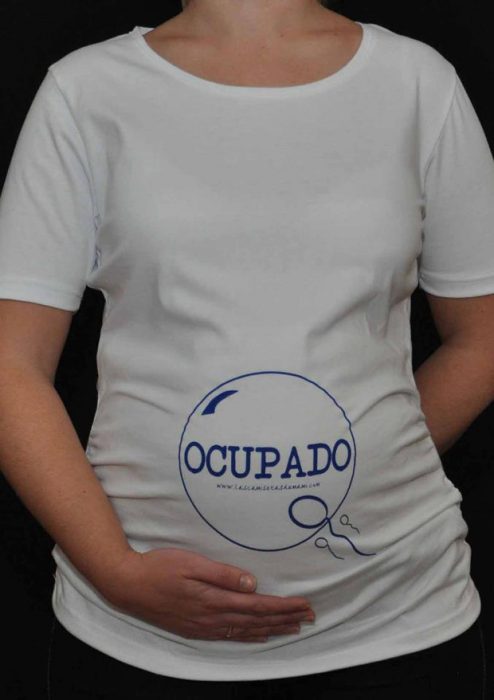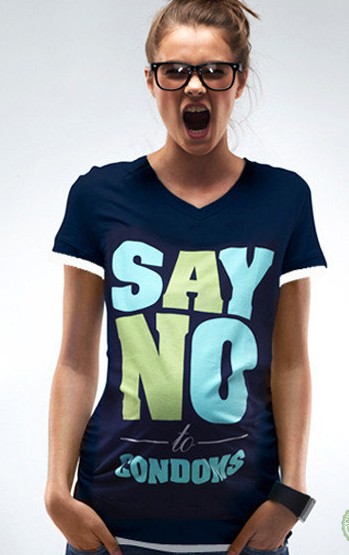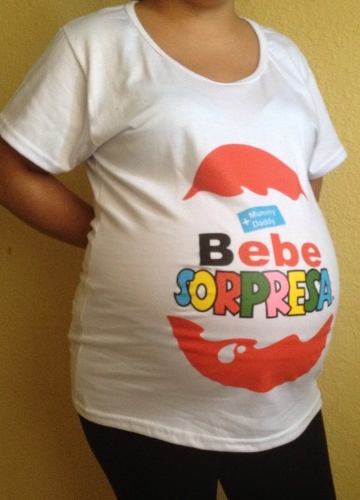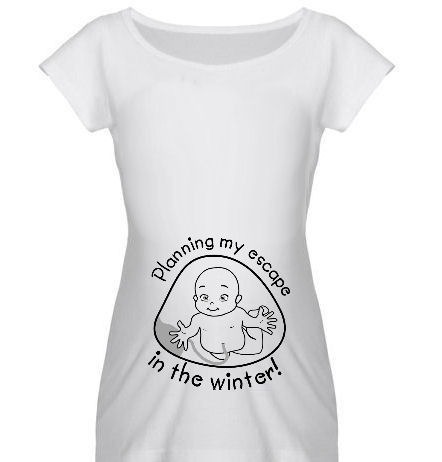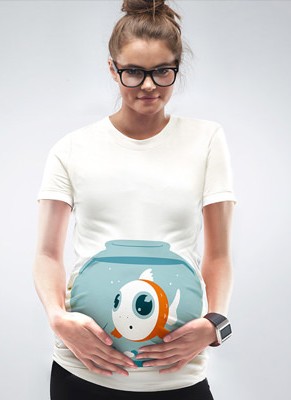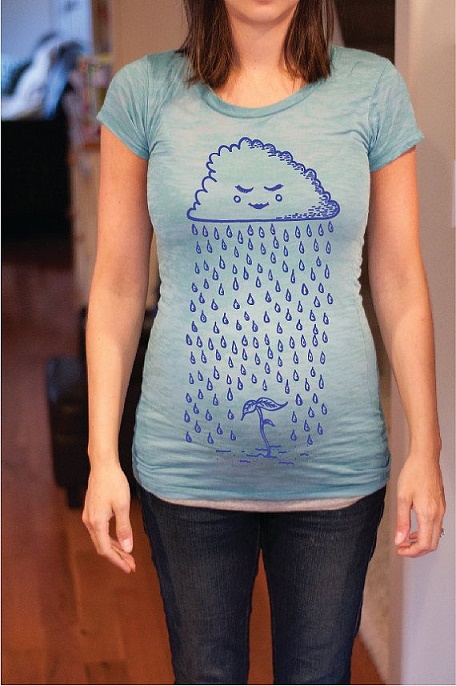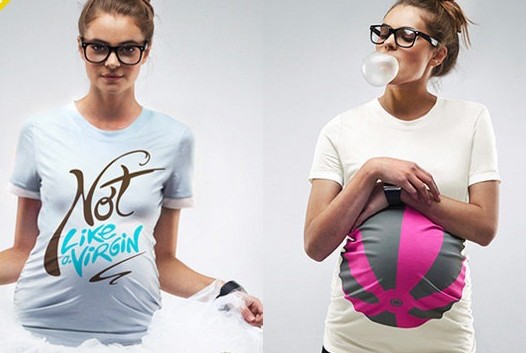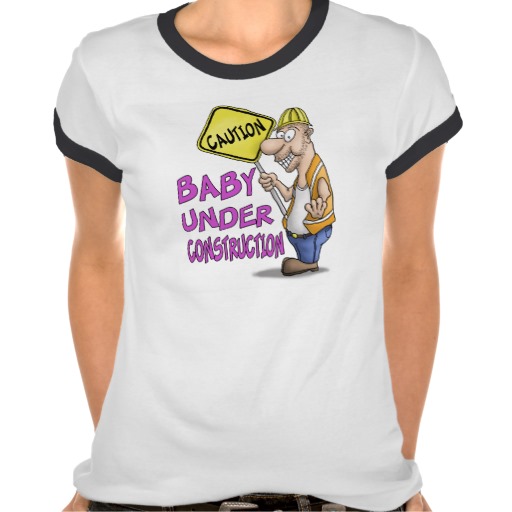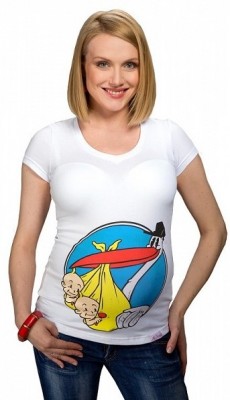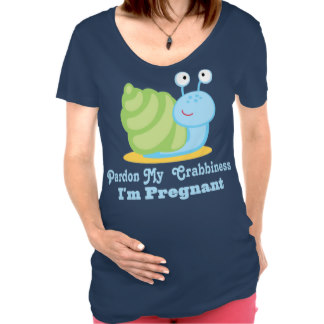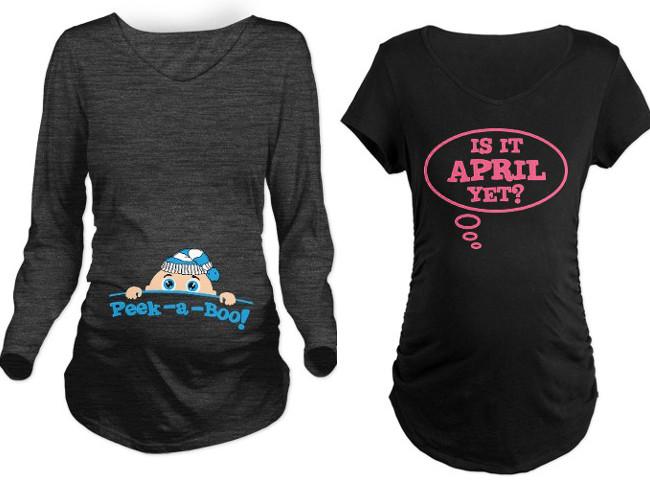 Would you say you eat a lot? Here is the answer.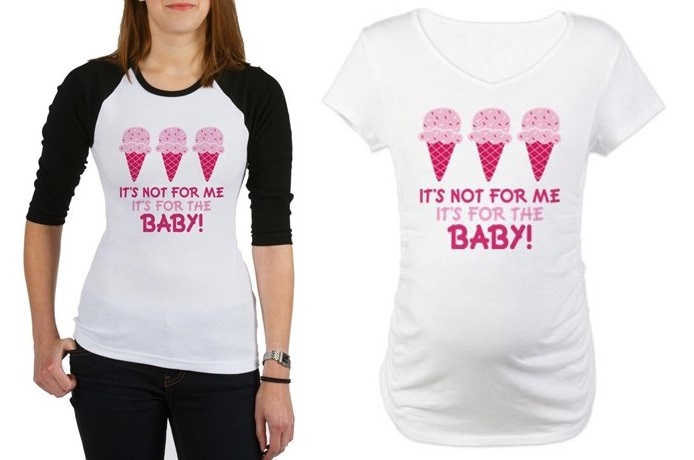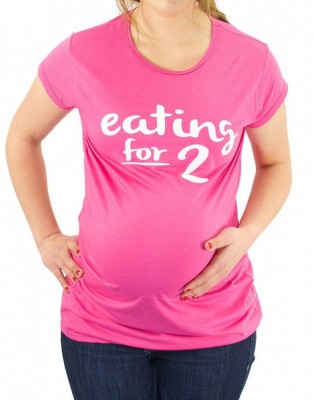 Do not forget one for Grandma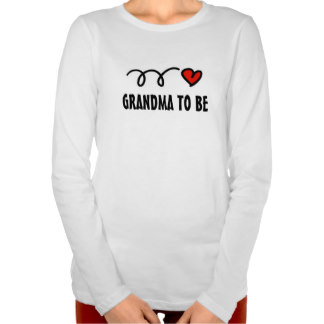 and include dad.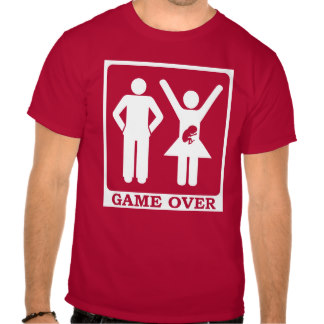 Here's an idea to have your shirt together: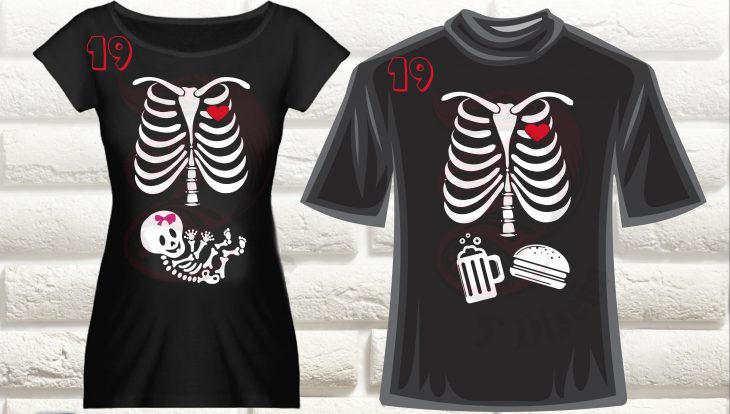 For this shirt radiography you need:
2 t-shirts you prefer color (dark to contrast with white)
cardboards
scissors
a cutter or accurate
textile paint white, red and pink if you have a child
a thin brush and a thicker
type tape masking tape
Steps to do it:
In a card designs draw all you need.
After finishing them, cut them (the exact will serve in some parts that do not reach the scissors) to use the card as a template.
And cut, put our template according to the first part we want to paint. To prevent movement, put tape on the sides.
Wait for the paint to dry to remove the template.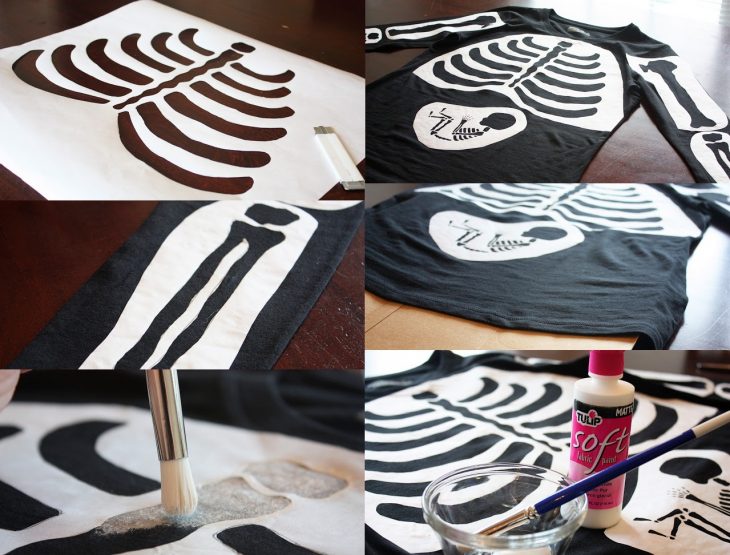 This video explains how you can make a shirt: