Girls, we must admit that before entering into a relationship with this guy who we love, we emerge many ideas of what it will be beautiful and perfect relationship But! sometimes these expectations are extremely far removed from reality, as our relationship progresses causes many problems we realize that is not just like we imagined.
So I leave here a list of expectations of a relationship that arise us to many girls, who are lying and are perhaps ruining your love situation:
Believe that your relationship is equal to that of others
I mean thoughts of "my friend went to dinner at the third meeting, my sister kissed the boy walked until my cousin got engaged to her boyfriend at 3 years partner" You're not comparing yourself! Each person is unique and each relationship is unique, if only two people in a unique relationship is a mega world of possibilities. The important thing is that you both feel happy where they are and live their relationship as things are being made.
In a happy relationship, I must be happy all the time
Quiet we're girls! And as girls we have good and bad days, we have days and days of extreme happiness where the Red Sea gets on our nerves.Not everything will always pink. Chido what a relationship it is to put as many colors mourn with your guy, brawling, accepted as they are and be there for each other in our terrible days.
Go slowly to see what happens
It is extremely wrong to think "I will only gradually what I have of myself to see what happens," they usually say girls who do not want to be hurt and prefer to have this blockade. Hey, if we get into a relationship must be winnowed out and get everything, we're not going to play not to lose time the boy, give what you can and go give and go solving problems as time passes.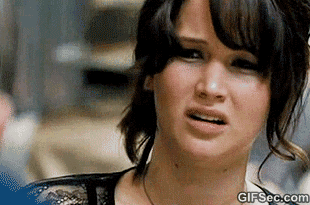 Happy couples never fight
Sometimes the girls assume that a fight is bad juju for a couple and that is the end of the world Calmad! Learn your whole life together are going to be fighting for much yen instead of taking it as something horrible, should take it as an important step in the relationship because we know our boy well, we can learn from mistakes and we know how much they love together to overcome obstacles.
Have a boyfriend and be independent is unlikely
A relationship is not a jail or something, because two independent people decide to be together willingly. You must never get away from your family, hobbies, passions or friends, because it was exactly what your guy love in the first place right? Every couple should be room for them to wonder, have talking points and keeps you being who you are.
I feel physically attracted by my boyfriend Always!
I know many girls who will never take away the eyes of love and always will see his beautiful partner. If you sometimes get you thinking "if it looks today scrubbed" or sometimes you will not be in the mood for intimacy with him No worries! You have to deal with it and let us not get carried away as seen, may not be a supermodel, but you will continue to like this guy so it makes you feel.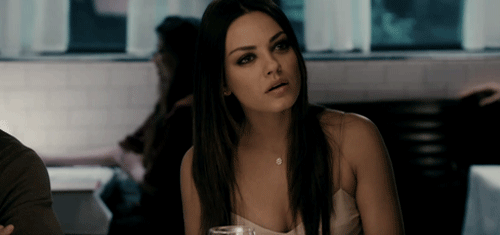 Having a list of "features that should be the ideal guy"
Many (including me) have thought of that little list of the perfect couple, who must be strong, you must like the same music I, which should be high, you must like to go to tacos on Fridays and other things . Better you have to look your values! Sometimes we just think about the surface of the guy, but we must look their virtues and their goals in life, his sincerity, his good humor, whether they are workers, how to treat girls, and so on.
The boys must understand our "signs"
By "signs" I mean our long hours without answering whats, to respond to a "nothing" when we ask what we or other things that we mean that we are annoying. The boys are not fortune tellers, no one in life can read minds, so that communication was invented pareja.Si there is a problem we must speak rather than signs of anger Who has served that?
A relationship will solve my problems
You have to put your feet on the ground and understand that a couple will not Work out your problems, because I know many women who think their emotional problems are due to his bachelorhood. But not even should be looking couple, you should meet and sort out your things to go well in a relationship.