There have been many days when I have lately been TOO I spend the afternoon listening to songs when he was in the secu. That brought me the memory of my beloved boyfriend then and I was thinking that it sounds silly, strange feel there are things that I never experience again, for example …
Calls in the morning and spend all night talking in hushed voice …
Super corny saying, tender things (and sometimes horny) lol. Today and all (most) WhatsApp message you send is very rare and when they "say" to call to talk a while.
What "intense" love felt.
Does not it happen? During high school when you fall in love, really you feel that that person is the love of your life and you give 100% without fear of getting hurt … Then you get older and a bit more reserves.
Corny be on their anniversaries.
Although I have 23 years, I confess that I loved when they were in compliance crafts for months or expect him to give me a super good detallito always thought that showed me how much I wanted. Today men no longer give away or a rose. How little did not love all those cute little gifts?
Cartitas be sent with your friends.
If they were not going in the same room or even if they were in the same school, was typical that a friend or friend of his gave you a super romantic little letter he had written you with super cute and bend words so impossible.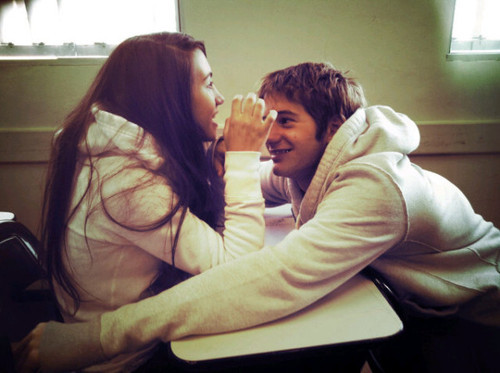 These nerves of not knowing what to do if we were alone.
Not knowing how far to go or when to stop … Awww tenderness.
All these different first few times.
The first time you presented to their parents, you have been invited to a family reunion or even the first time you two together …
How insignificant were the "fights".
The funny thing was that both were put to mourn like little children and then tidied everything in 5 minutes feeling more love than ever.
That countless songs he dedicated to you.
Pure song of Sin Bandera, Camila, etc …