Swiss photographer Tiziana rose Vergari photo to Instagram last week
Originally only it supposed to be part of a project Instagram hashtag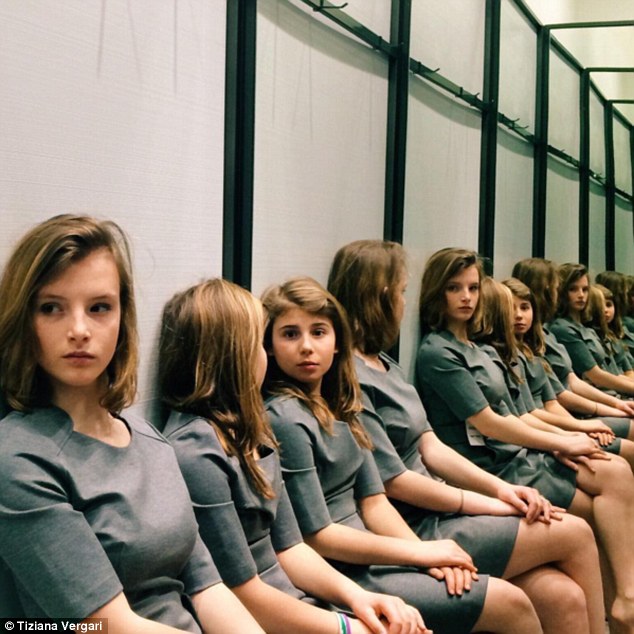 How many girls are really in this photo?
That is the question that has thousands of users of social networking in mind after the 'amazing' photograph was published in  Instagram  last week.
But it has become more than just an optical illusion when people began debating how many girls were posing in the photo.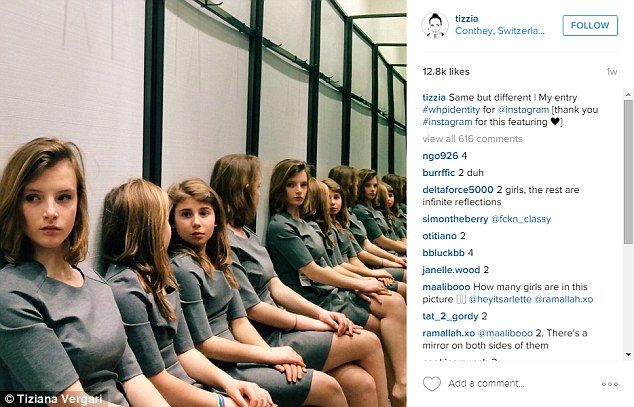 It has been shared more than 12,800 times since the Vergari published a week ago.
The photo has attracted thousands of comments that people debate about whether there are two, four, five and up to 13 girls.
---
Source: dailymail