Long before the start of the presidential debate , expectations performance Republican candidate Donald Trump were not very high. After so many barbarities said during the primaries and his entire presidential race expected similar behavior.
On Monday night at Hofstra University, New York, Hillary Clinton showed Trump and the country is ready for the presidency. Although the resumé Clinton speaks for itself, during the discussion replied calmly, poise and diplomacy the attack his opponent. Hillary Clinton is a lawyer, was first lady, Senator for the state of New York and was Secretary of State during the first term of Barack Obama.
The website Politico reported that Hillary Clinton preparation was based more on style than substance. Part of it was also able to predict the different versions of Trump that could reach the debate. Undoubtedly he gave result. Clinton, an experienced figure in politics, the end was the clear winner and several times in the debate proved it , here are some of them:
# 1- When Trump said he had a better temperament
The Republican candidate, with a rather high-pitched, almost shouted that he has a better temperament than Hillary and his reaction was great.
# 2- On climate change
Ver imagen en Twitter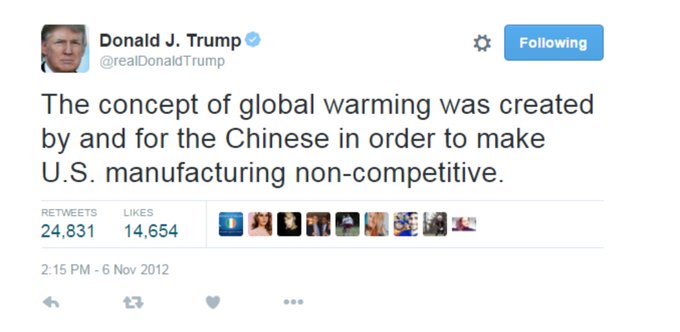 Dan Merica

✔@danmericaCNN

Did Donald Trump call climate change a Chinese hoax? Yes. Here is the tweet:

2.4902.490 Retweets

2.2232.223 me gusta
When asked Trump about his absurd expressions to climate change this said he never made such a statement. We just need to find a tweet with what he wrote in 2012 which claimed that climate change is a hoax invented by China, period for Clinton!
# 3- On their tax returns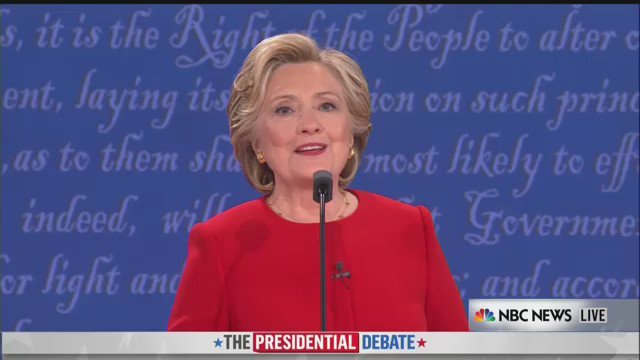 The Democrats

✔@TheDemocrats

Trump has no good reasons for not releasing his tax returns. What is he hiding? #debatenight

603603 Retweets

939939 me gusta
The Republican candidate has not released its tax return. This was the perfect opportunity in which Clinton used the data to speculate the reasons why it has not done so; What will that is not as wealthy or charitable as he claims to be? …
# 4- I'm ready!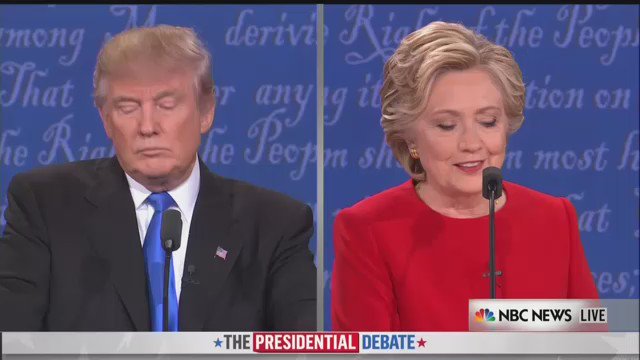 The Democrats

✔@TheDemocrats

RT if you're prepared to vote for her in November, and confirm you're registered: http://www.iwillvote.com  #debatenight

1.1131.113 Retweets

988988 me gusta
While demonstrating on the way visited different cities over the past days, Trump said that Hillary decided to stay home. There, he not idle Clinton replied that he was being criticized for being prepared for debate and undoubtedly is also prepared to be President.
# 5- In defense of women!
Alicia Machado

✔@machadooficial

Gracias señora @HillaryClinton su respeto a las mujeres y nuestras diferencias la hacen grande! Estoy con usted!

12.94912.949 Retweets

25.23625.236 me gusta
Clinton could not pass up the opportunity to remind the audience derogatory terms that Trump has used countless times against women. He used the example of former Miss Universe Alicia Machado who the Republican candidate repeatedly humiliated by her weight gain.
These moments also show that Hillary Clinton won the debate, also showed him unable to function Trump is clearly, truth and respect to the nation; clearly not presidential material.