Probably happened to you that every Halloween have the same dilemma: what is the most appropriate costume? Fortunately we have the solution for you: if you're a lover of Disney you can use any of these five costumes in clothes that you can find in your closet or you can buy in any store.
We are sure you'll love these ideas, you can even create your own if you're a fan of a particular character, best of all, are inexpensive costumes that will make you look sexy and attractive at any party.
1. Snow White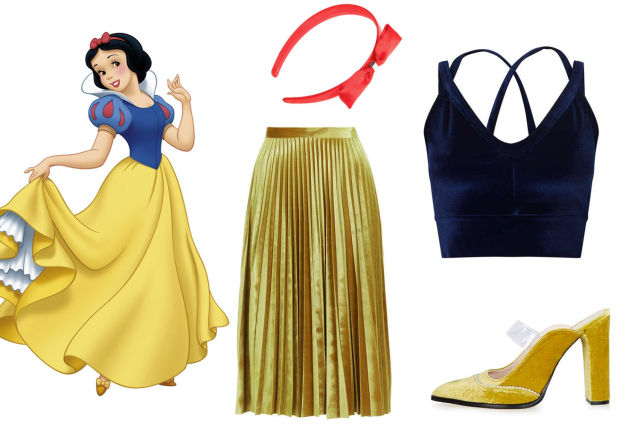 We are sure you'll love pleated skirts with a metallic touch, it is a favorite trends for fall. You can wear it on Halloween in conjunction with a croptop and give the gentle touch of Snow White with a cute red headband.
2. Bella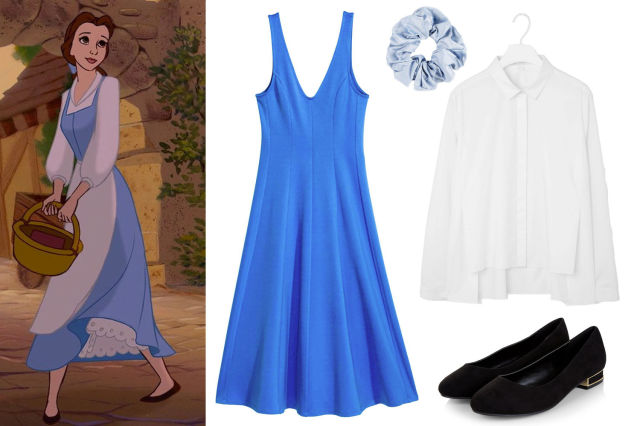 The color is defined Bella blue color, so you can create your outfit with a dress in that shade on a smooth, white shirt and a black colored supplement it with flats. In this way you 'll look beautiful without wasting a penny.
3. Ariel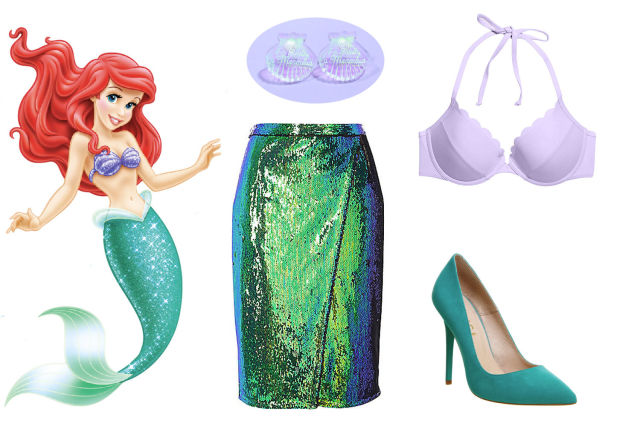 With this costume you'll have to look all the confidence in you. Maybe it's a little embarrassing exit in bikini if you are not on the beach, but it's Halloween and you can use anything you want;those are the rules. For this costume you need a pencil skirt in a metallic green tone and a bikini top in purple or white.
4. Merida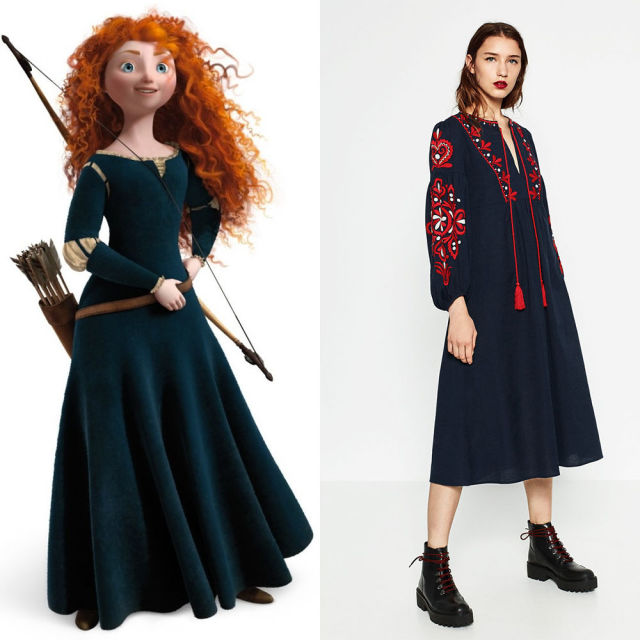 Clothing Merida is a beautiful coincidence that presents perfect for this time of autumn, because her dress is definitely the best you can see all Halloween. All you need to add is a bow and a few arrows to complement your costume, you can even add a few military to highlight the tough and courageous personality of Merida boots.
5. Aurora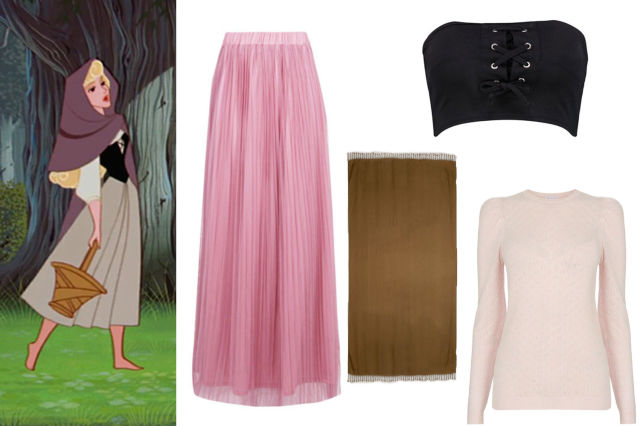 It is possible that this look can look fabulous for any occasion, because they can use each item separately after Halloween.